Jack Farthing...recently attended European Premier of "Official Secrets"...the romantic actor at age 34...was born in north London to a...longing for a married life with kids...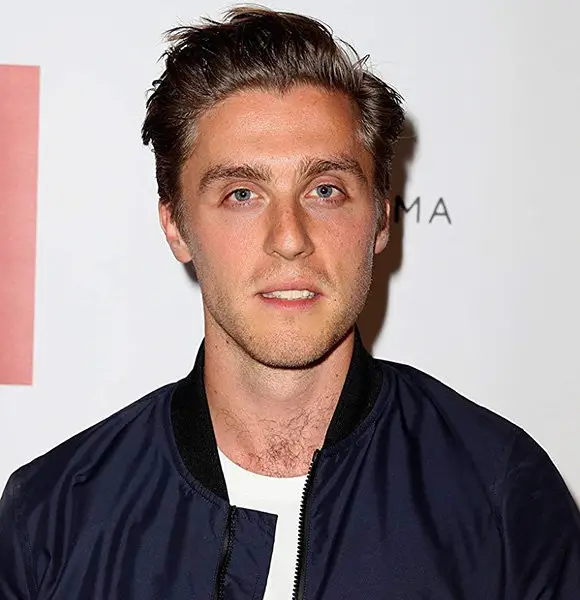 Jack Farthing is an established TV face and a brilliant theatrical actor.
He has appeared in the likes of Poirot and Poldark. On the other hand, the versatile actor also performed in theatres such as the role of Benvolio in the 2009 theatre production of Romeo and Juliet at Shakespeare's Globe in London.
Things started working out for Jack when his big break came in the British comedy television series, Blandings, in 2013.
Jack's Wife? Is He Dating?
Many of Jack's fans are eager to find out if the actor is married or not. However, the actor in his 30s has kept his marital status and even his dating status a secret.
Jack has vowed to keep his silence about his personal life, but according to our record, he is possibly single and has never been married.
Jack is very skillful in digging a hole to bury all his past relationships, as well.
In an interview along with for his TV show, Poldark, Jack, the villain, George in the series contradicted when asked about him being romantic in real life.
He replied,
I can tell you about the least romantic moment of my life - I once went for a walk around a park on a date and we had three exchanges in an hour. It was appalling.
Concluding, Jack is a master of disguise and deception when it comes to admitting any personal matters in the public eyes or front of the media. Interestingly, he has a celebrity crush on Marion Cotillard and Timothee Chalamet.
Jack Is Gay?
Jack, with a height of 5 feet 8 inches (1.73 m), has a particular on-screen persona, which could be speculated as quite feminine or even a gay nature. However, it could just be his role as a wicked overbearing villain role on screen, which gives the audience that vibe.
Thus, as far as his interviews and media coverage reveals, Jack is a straight man, longing for a married life with kids.
Now
A vintage masterpiece, Poldark, is coming to an end in 2019. Jack, as George Warleggan, has entertained fans since 2015.
YouTube Star:- Eric Chien AGT 2019, Age, Parents, Net Worth
Jack describes his mixed emotions about the drama ending after a successful five seasons.
I am a bit of a one for nostalgia and I have been languishing in the fact this is the final season – it is odd but also exciting for a number of reasons. Firstly, because it has been a successful show and we are all so happy and proud of what we have achieved, but also because we have an amazing season this year. As much as it has been strange and sad it has also felt like we've all wanted to really nail it.
Already moving on with other projects, Jack and actress Hanako Footman attended the European premiere of Official Secrets at the Embankment Gardens Cinema on 10th October 2019 in London.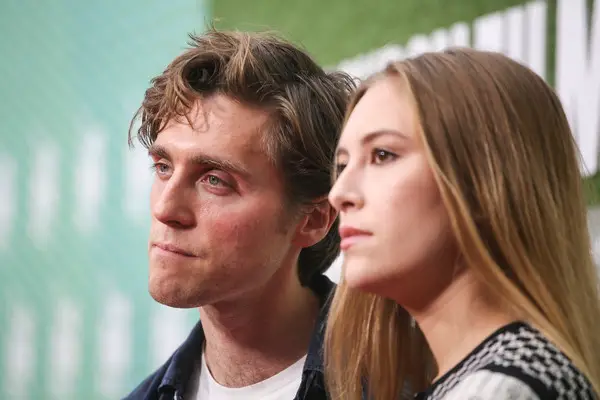 Jack Farthing and Hanako Footman at Official Secrets European premiere on 10th October 2019 (Photo: zimbio.com)
Jack played the role of Andy Dumfries in the film.
Jack's Parents And Family
Jack was born in North London to a radiologist mother and a gastroenterologist father. He stayed almost all of his life in north London.
In his own words about his hometown,
Can't get enough of it.
Jack also has an older brother Tom Farthing, who is an artist. Further, he has an artist uncle, Stephen Farthing, who is a Royal Academician.