Entertainment
Irv Gotti Close To Ex-Wife, Closer To Girlfriend! Meet Grown Up Children Of Music Mogul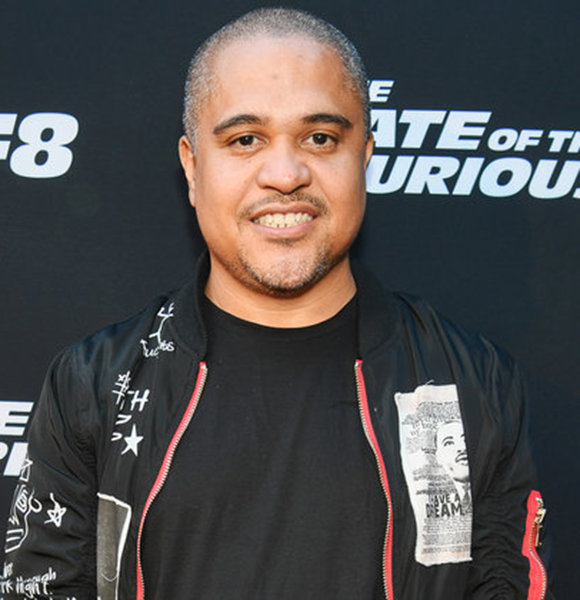 American record executive, Irv Gotti, who is also the co-founder of Murder Inc. Records, have ganed name and fame through his work in the music industry. Not only has he made a mark in the music industry but also in the television world. He is also a television producer along with the creator of BET series Tales.
Apart from his career in the entertainment world, Irv has his own personal life away from the hustle of the media. He was once married but his closeness with girlfriend cost him his relationship with his wife.
Despite sharing three children together, Irv has separated from his wife but the pair has been able to raise their kids to be beautiful human beings.  
Separated With Wife, Close To Girlfriend
Irv Gotti, age 48, previously shared a loving relationship with his wife Debbie Lorenzo.
It is not known when the couple tied the wedding knot but through the relationship that they shared, it seemed that they were together for a long time. They gave birth to their first son more than two decades back. The pair not only shared the loving bond of marriage but also had three children together. 
Read Also:- Black Child Hiding Possible Married Life With Wife Behind Professional Issues?
After a while, they were blessed with their baby girl Angie. And not long after they had their youngest son JJ. They seemed a happy family until things started getting sour. Irv could not stop cheating on his wife.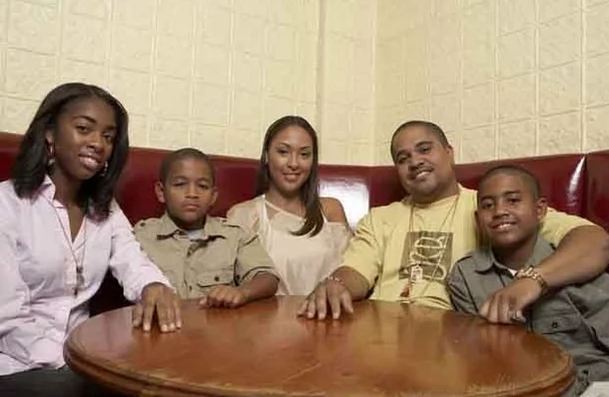 Irv Gotti with estranged wife Debbie and kids. (Photo: Essence.com)
According to him, in any normal relationship men cheat on their woman with other girls and as for woman they put up with the bullshit. When men met other woman and fall in love with them and its inevitable for men like them to stop. He stated while opening up with Rolling Stone magazine,
"That's basically the normal relationship between men and women. Guys cheat, women put up with the bullshit. You meet chicks, they fall in love, but we're still the thugs and they put up with it."
But well, it does not always work as people expect it to. Irv even made clear that he could not stop cheating on his wife and probably the pair would end their relationship with a divorce. 
However, there has not been any certain news of their divorce, but they sure are separated. Despite their separation, his wife Debbie expressed that they still love each other even though they are not in love with each other. It seems like Irv and his wife is closer to each other.
Apart from his wife Irv has been involved with other women as well. As of recent reports, he was seeing Ashley Martelle, who was just 20 at the time when they were dating. Despite having a huge age difference, the pair shared a loving romance.
However, their relationship didn't last either. During a radio program on New York radio station Power 105.1's The Breakfast Club, Irv addressed his relationship with a girl 20 years younger than him.
You may also like: Hannah Hart Engaged To Girlfriend! Lesbian Love Creating A 'Buzz'
Back then he revealed that the pair had parted ways after the of his girlfriend giving sloppy toppy to an unidentified man was leaked back in 2016. 
Well, a year later, he revealed that he had moved on from the broken relationship and was looking forward to settling down. However, there was no news of his romance since then. Instead, he was witnessed spending much time with his grown-up kids.  
Grown-Up Kids
Well, despite his relationship ups and downs, he sure is blessed with three children who have grown up to be people with beautiful souls. 
Adding to it, they have been going strong with their career as they have begun their own clothing line that goes by name Maven. X. Visionary. All three of his kids along with Ja rule's kids took up the steps to incorporate the name of their fathers' companies and combined them to have a brand of their own.
Sonny, Irv's firstborn, who is at the age of 22, has been going strong with their clothing line along with shooting for their show Tales. Irv's daughter has also followed the similar path making future for themselves along with the youngest child Jeffery. 
Even though the company was originally focused on throwing parties for kids 21-and-under, the young entrepreneurs decided to develop it into a clothing line while making their fathers proud.