Entertainment
Fox Star Shepard Smith Feared Coming Out As Gay, Boyfriend Is Associate Producer At Fox, Divorce With Wife in 1993
Fox Star Shepard Smith Feared Coming Out As Gay, Boyfriend Is Associate Producer At Fox, Divorce With Wife in 1993 ox News Channel's chief news anchor Shepard Smith was romantically linked with a male Fox employee. How did the conservative audience of the network handle a gay male news anchor who also at times boasted anti-Christian views?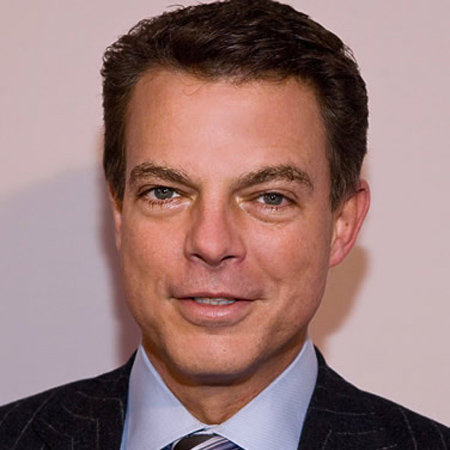 Quick Information
Wedding Date

1987

Instagram

https://www.instagram.com/shepnewsteam/?hl=en

Twitter

https://twitter.com/ShepNewsTeam?ref_src=twsrc%5Egoogle%7Ctwcamp%5Eserp%7Ctwgr%5Eauthor

Facebook

https://www.facebook.com/ShepardSmith/

Plastic Surgery

No

Hair

Short

Height/ How Tall? 5' 11" (1.8 m)
College

University of Mississippi

High School

Marshall Academy

Career

1986-present

Net Worth

$25 Million

Salary

$10 Million Per Year

Gay

Yes

Partner

Giovanni Graziano

Ex-Wife

Virginia Donald

Date of Birth Jan 14, 1964
Divorce/Split

1993

Relationship Status

Dating

Children/Kids

Not Yet

Brother/s

Benton Smith

Mother

Dora Ellen Anderson

Father

David Shepard Smith Sr.

Ethnicity/Race

White

Zodiac Sign

Capricorn

Nick Name

Shep

Birth Name

David Shepard Smith Jr.

Profession

News anchor

Birth Place

Holly Springs, Mississippi, United States

Nationality

American
The Shepard Smith Reporting star grew up in a small town located in Holly Springs, Mississippi, where he regularly visited a local Methodist church. Smith was an attendee of the University of Mississippi. 
Fox News Channel's chief news anchor Shepard Smith was romantically linked with a male Fox employee. 
How did the conservative audience of the network handle a gay male news anchor who also at times boasted anti-Christian views?
Married Wife In 1987, Dating One Male Fox Employee Since 2012 
Shepard Smith got married to Virginia Donald in the year of 1987. They divorced in 1993 with no children.
Virginia was a crush of Shepard at first and later; they started dating.
After dating for some time, they exchanged their vows and remained together for six years as a husband and wife duo.
Both Shepard and Virginia didn't provide any official statement regarding their divorce, but many believed the cause of the divorce was Shepard's "gay" sexual orientation.
Post his divorce with Virginia; Smith moved to New York to work for Fox News in 1996.
 He initially didn't ponder about his sexuality, but later during 2008-2009, he finally accepted his gay sexuality after a meeting with Psychologist George Weinberg.
In 2013, the e-magazine Gawker for the first time revealed that Smith was dating a male employee from Fox.
Shepard's current boyfriend is none other than Giovanni Graziano, who worked under Smith for Fox Report with Shepard Smith from October 2011 to October 2012 as a production assistant.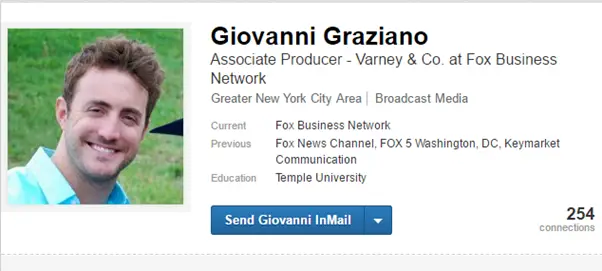 Shepard Smith's boyfriend is an associate producer for the Fox show, Varney and Co. under American political/economic commentator Stuart Varney. (Linkedin)
Graziano and Shepard reportedly first started dating in early 2012 and started visiting a New York located speakeasy called Bathtub Gin. Later, the Fox news leader transferred his new beau to Fox Business Network to avoid conflict of interests with him at his own show. 
The Gawker came to find out about Shepard and Gio when they talked to one of the waitresses of Bathtub Gin about the Shepard-shouting incident. 
According to the online magazine, Shepard shouted with rage and anger demanding to speed up when the waitress was still in the process of refilling his drink.   
However, it was not the first time Shepard's rage was seen publically.
Also in November of 2000, Shepard was arrested by the Florida police and was charged with aggravated battery against another fellow female reporter over the issue of a parking space.
Publicly Comes Out Gay
In June 2017, during a speech at his alma mater, University of Mississipi's Meek School of Journalism, the Fox news star publicly talked about his sexuality for the first time, revealing that he is a gay.
In his speech, he also said that he used to surround himself with busy schedules and constant work to distract himself from thinking about his sexuality. 
A fierce critique of President Trump, Shepard Smith had previously told clarionledger.com that his sexuality was a non-issue. In May 2017, he had said,
"I don't think about it, it's not a thing. I go to work. I manage a lot of people. I cover the news. I deal with holy hell around me. I go home to the man I'm in love with."
He had also expressed about his initial fears about his coming out as gay, stating, 
A. You're going to hell for it. B. You'll never have any friends again. C. What are you going to tell your family? And by the way, you're on television on the craziest conservative network on Earth,' said Smith.
 
Smith's coming out didn't harm his contract negotiations with Fox. In fact, the network renegotiated a multiyear contract deal with the newsman in March 2018. Sure, a large number of Fox fanbase wanted the network to fire Shepard for his pro-liberal stances, but the network couldn't overlook his sound reporting skills and years of experience in the field of journalism.
Did Roger Aisles Stop Him From Coming Out?
There had been reports suggesting the infamous mogul, Roger Aisles, hadn't let him come out when he was in charge. However, Shepard denied the reports in October 2017 publicly stating that Roger was supportive of his relationship with his boyfriend and never did anything wrong to him or his boyfriend. He also said that Roger and his wife invited them to their house party in October 2016 with open arms. 
According to Shepard, Roger was a father figure for him who always encouraged and inspired him to progress in his work. But when he found out about all the sexual allegations against Roger, including that made by former Fox anchor Gretchen Carlson, he was deeply saddened and disappointed.
Shepard Smith attended the University of Mississippi, where he majored in Journalism but did not complete his graduation as he left two credits away from graduation. Shepard's first known television contract was with WJHG-TV as a reporter and joined Fox News at it's inception in 1996.
Smith was born on 14 January 1964, in Mississippi, United States and currently ages 54 years old.