Entertainment
Iskra Lawrence Dating, Boyfriend, Family, Height, Birthday
Since exploding into the modeling scene, British model Iskra Lawrence became a symbol for body diversity. A bodacious woman by definition, the Worcestershire-native takes immense pride in never having to surrender herself to the status quo that is so rampant in the industry.
All her achievements so far have been her own making; everything she does, she does it on her terms. That's the reason why Iskra asserted dejectedness after keen media outlets aired out her secretive romance with her boyfriend.
Not only did the incident invade her privacy, but also permanently exposed her to merciless taunting from racist folks online.
Confirms Dating On Boyfriend's Birthday; Know Husband Prospect
A songwriter by trade, Iskra's husband prospect Philip Payne also works as an A&R for the management company Score More. His famous list of clientele includes the likes of Tory Lanez, Noah North, Who Killed Kenny, and Mansa of The Hill.
For the better part of 2018, Iskra was able to keep her romance with her boyfriend Philip an intimate affair. Later that year, the public got wind of the pair's relationship after a series of snaps - from a photoshoot in Miami Beach - of the two appearing cozy made the news.
Interesting:- Briana Latrise Has A Secret Baby & Husband? From Age To Net Worth
Dejected and distraught with the sudden development, the Brit, age 29, didn't make herself available for any comments at the time. Instead, she chose to confirm the dating rumors on Philip's birthday. Posting a snap of the two on Instagram on 21st January 2019, Iskra penned an emotional ode to her man.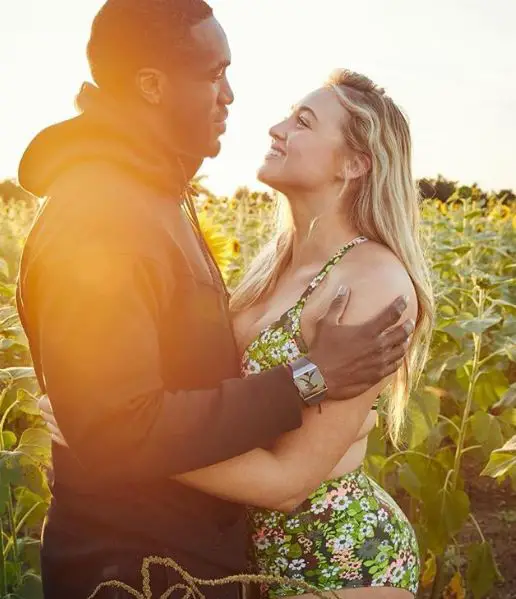 Iskra Lawrence confirms the dating rumors on 21 January 2019 via Instagram (Photo:- Iskra Lawrence's Instagram)
In addition to accusing paparazzi of robbing them of the opportunity to announce their relationship in their term, she also marveled in excitement what the future might entail for the two. According to her, the fear of being judged because of the inter-racial nature of their romance coerced her into hiding her Philip from the world.
Little did she know that her anxiety would come to life in the days following her announcement. In her 29th January 2019 Instagram post, she addressed her detractors by penning a poem, where she called them to be a little more empathetic with their approach. An excerpt of the poem read:-
"In a world where life is tough enough
Why don't we make someone's day a little less rough
Being mindful of what others may be going through, but don't share
We are all sisters and brothers so let's show some care
A simple act of kindness can go along way... "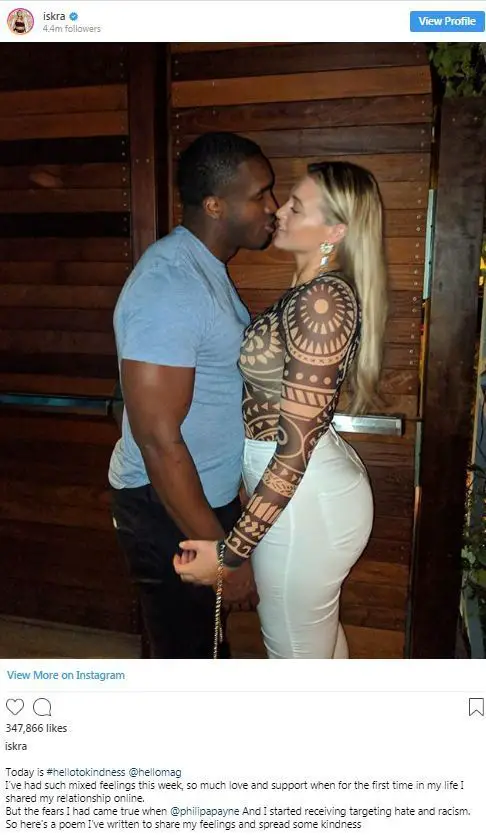 Iskra Lawrence opens about the racist taunts she faced because of her relationship (Iskra Lawrence's Instagram)
The 28-year-old model ended her poignant poem with the words:-
"Because love is loving no matter what controversy we may face
Our love will light up any dark place
Spread kindness and acceptance and put a smile on a face
Because we are all made the same and part of the human race"
Sadly, Iskra is all too familiar with people depreciating her.
Belittle By Family For Measurements; Height & Weight Revealed
It may come as a surprise to many, but the people that made fun of her physical attributes are none other than her family members. In 2016 interview, she opened about how a relative suggested that she was too big to wear mid-calf booties.
Shamed For Weight:- Jenicka Lopez Age 21 Weight Loss Talks | Net Worth, Height & More
To her credit, Iskra - whose body measurements read 38-29-44 inches (96.5-74-112 cm) - never took those hurtful comments to heart. In retrospect, it was very wise of her to do so.
A body diversity and self-care champion, the 28-year-old, whose boasts average feet size, is an accomplished model: represented by JAG Models in America & Models 1 in Europe. Besides her duties as the brand ambassador for the NEDA, Iskra - whose height & weight reads five feet & eight inches (1.73 m) and 88 kgs - also regularly pen awareness pieces to renowned publications.
Pregnant In 2019
A surprising turn of events, the deep in love couple are all ready to welcome a child into the world.
The news of Iskra's pregnancy comes on 5th November 2019. An announcement was made through her Instagram handle, coupled with a few pictures of the lovebirds celebrating. It is the Iskra and Philipa's first pregnancy, and the pair are over the moon.
A 17-week pregnancy on 5th November 2019, it's been confirmed that the baby is due in the month of April 2020; however, any details about the gender or name is yet to be told. For now, the joyful parents have revealed the baby bump only.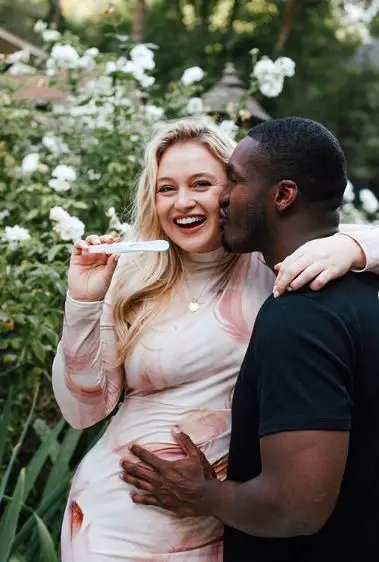 Iskra Lawrence Reveals baby bump with boyfriend Philip Payne on 5 November 2019 (Photo: Iskra Lawrence's Instagram)
Not only that, Iskra and her boyfriend plan to donate $10,000 to a couple battling infertility. She talked about the struggles for many women and how lucky and fortunate she had been to be blessed, so thats why she would be giving away the money to support others.