J-Boog is a singer, rapper, actor, and dancer who made appearances in movies like You Got Served (2004) and Step Up 2: The Streets (2008).
He is known among R&B enthusiasts for his time in B2K, an early 2000s rap group he formed with Lil Fizz, Omarion and Raz-B. The music artist has also been credited for producing movies like Always & 4Ever (2018) and Fall Girls (2019) among a few more.
Love And Hip Hop Drama, Accusations
J-Boog was accused of having an intimate relationship with Omarion's mother, Leslie Burell, in November of 2019. The tea was reportedly spilled when a confrontation between Lil Fizz and his ex Moniece Slaughter took place during the shooting of Love and Hip Hop: Hollywood Reunion. 
Another Cast In Love And Hip Hop:- Love And Hip Hop's Apple Watts Bio: From Age, Dad To Dating Status
Omarion hasn't commented on the issue yet and is trying to steer clear of the drama. However, the relationship among the former B2K members has grown strained.
On 26th November 2019, Omarion announced the second installment of the Millenium Tour. The tour begins in 2020, but the members of B2K will not be on tour.
Married? Kids
J-Boog is still a bachelor. He does, however, have three kids: daughter Anaia Jolie Houston (born 3 October 2005), and sons Jarell Damonte Houston Jr. (born 14 December 2006) and Tru Carter Houston (born 12 November 2009) from his previous relationship with Jondelle Michelle Lee. 
Domestic Violence Allegations
Back in 2010, J-Boog was arrested for domestic violence on 4th January. His neighbors had reportedly overheard screams coming from his house and called the cops.
Shortly afterward, he reached out to his fans saying the cause of his arrest was a traffic violation. He went on to add that he respected women and would never hit or injure any that came into his life.
Age & Career
J-Boog's real name is Jarell Damonte Houston. He was born on 11th August 1985 in Los Angeles California.
He first rose to fame with B2K in 2002 when they released their first album named B2K in 2002. All of the group's songs did exceptionally well; unfortunately, the group split in 2004.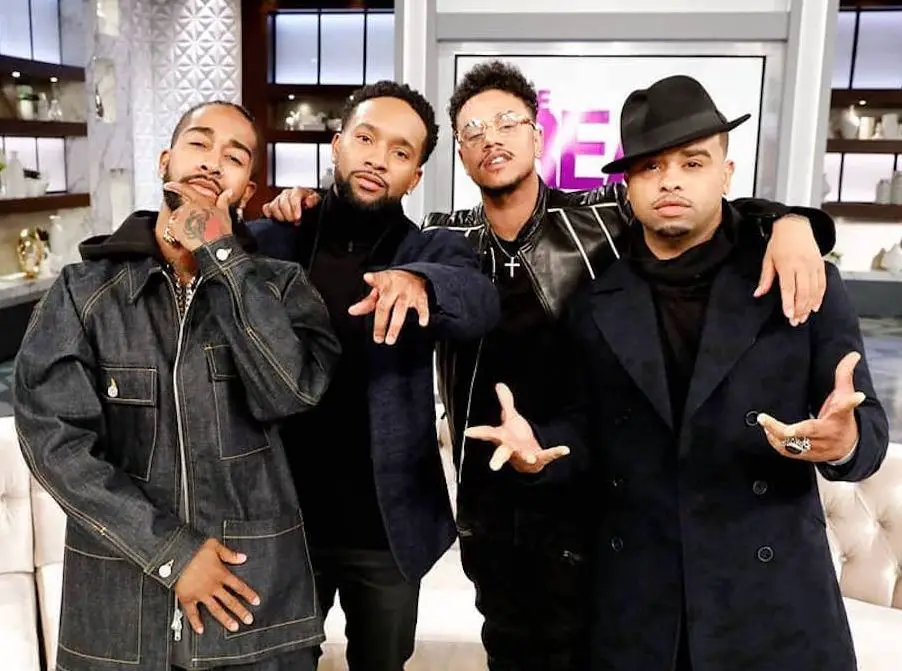 J-Boog with the members of B2K (Photo: urbanislandz.com)
After his time with B2K, he partnered with Lil Fizz to make the album, Night Life. He also partnered with his cousin, Marques, and became the vice president of the Marques Houston Film Production Company. Through this company, he was able to appear in Step Up 2: The Streets.
Another Step Up Cast:- Adam G. Sevani Wife, Girlfriend, Family, Now
So far, he has acted in eight movies and produced seven.
Interesting Facts
According to celebritynetworth.com, J-Boog has a net worth of $2 million.

He got his stage name from his grandmother.

The rapper has an older brother, Terrance, and an older sister named Nia.