Showing off his insane dance moves in the Step Up franchise, Adam G. Sevani became wildly known as 'Moose' to the Step Up fans...Adam G. Sevani was born on...Adam stands at a height of...there were a couple of times the low-key actor was in the spotlight for his dating life discussions...he was rumored to be dating...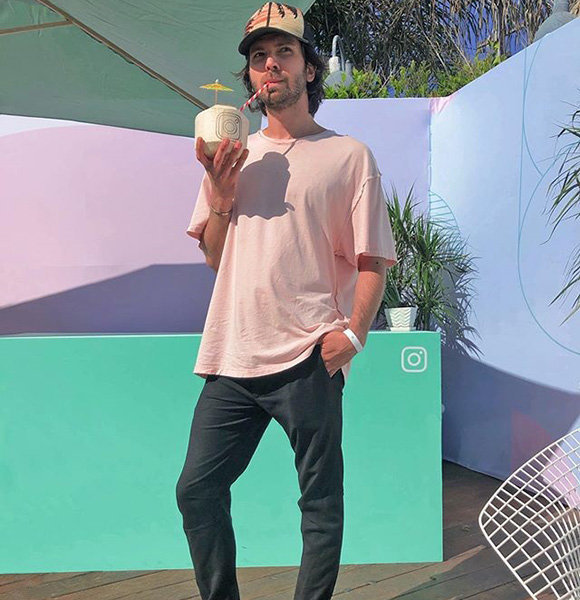 Showing off his insane dance moves in the Step Up franchise, Adam G. Sevani became wildly known as 'Moose' to the movie's fans.
Adam, due to his dancing skills, managed to get cast in high profile music videos. And, his fame also brought him many roles in the movies, which brought him more success and fame.
Family & Bio
Adam G. was born on 29 June 1992 to parents Gagik Sevani-Manucharian and Edita Manucharian. He grew up with an older brother named Vahe Sevani. His father was a professional dancer and owned a dancing studio. So, the Los Angeles, CA native started dancing at a very young age.
But when it comes to his education and other family details, little to no information is provided by the dancer/actor.
As per his measurement, Adam stands at the height of five feet and seven inches (1.7m) and boasts a suitable weight. 
Career & Net Worth
With such a fantastic skill as a dancer, Adam Sevani has made quite the name for himself. He was first seen in the JC Penney: 2004 Back to School commercial in 2004 when he was about 12 years of age. 
His major debut turned out to be the movie Step Up 2: The Streets in 2008, portraying the character 'Moose.' Earning the rightful attention through his dancing, he was again cast as the same character in the sequels of the Step Up franchise named Step Up 3D, Step Up Revolution, and Step Up All In.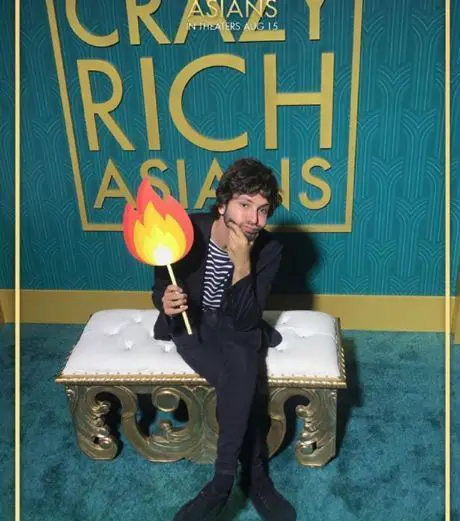 Adam Sevani strikes a pose to promote Crazy Rich Asians in August 2018 (Photo: Adam Sevani's Instagram)
Apart from the movies, he also exhibited his talent in popular music videos such as Will Smith's Switch, T-Pain's Church, and NLT's That Girl.
You Might Like:- Jada Pinkett Smith Shows "Will" On Married Life & Husband As Serious Oath Takes Place
In addition to acting and dancing, Adam also choreographed the music video called Karma for NLT.
With such credit, fame, and talent, he has collected a well deserved total net worth of $1.5 million.
Gay Or Girlfriend?
With a low-key profile, Adam's love life is not out there. But, there were a couple of times he was in the spotlight for his dating life discussions.
In 2008, he was spotted enjoying a bike ride with Miley Cyrus. The two reportedly were dating at the time. However, the alleged romance did not live long enough as Miley started dating Liam Hemsworth the same year. So it is up for discussion whether Adam and Miley were dating at the time being.
Related To Miley And Liam:- Liam Hemsworth & Miley Cyrus Are Married! A Wedding Over Christmas
In the same year, it was speculated that Adam was dating Montana Tucker. But it was merely speculation without any proper evidence to back it up.
Similarly, he was rumored to be dating Alyson Stoner at one point. But, the rumors turned out to be mere speculation as either of them never confirmed it.
Since then, nothing about his dating life is seen on the internet. There could arise a question about Adam being gay. He even tweeted to call himself gay in 2012. But, the tweet was about him watching the TV show called Pretty Little Liars. He wrote,
"Call me gay, I don't care. But I actually watched the Pretty Little Liars summer finale tonight.. These girls are.. damn ;) haha"
Basing on Adam's past alleged flings, one could assume that he is not gay. Then again, the actor has not confirmed or denied any of the speculations. And now, as of 2019, it is unclear if he already has a wife or is still single.