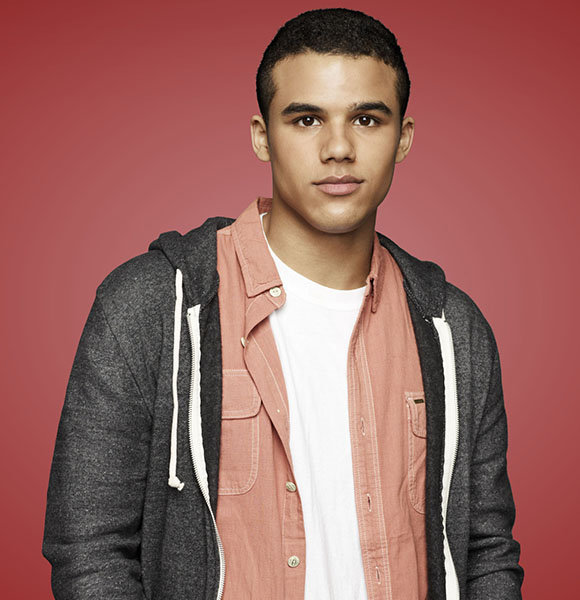 Jacob Artist, an American actor, is best known for portraying Noah's half-brother Jake Puckerman on Fox's hit series 'Glee' in 2012. Other notable appearances include Oliver in 'White Bird in a Blizzard' and Parker in 'After the Dark.'
Despite his career update, people have been curious about his sexuality. There have been rumors about him being gay, but has Jacob confirmed the rumor yet?
Is Jacob Artist Gay? 
There have been questions about the actor's sexuality. Rumors of Jacob being gay surfaced on the internet in early 2019 after playing the role of a gay character in 'Now Apocalypse.'
And this gay speculation has gained more steam as he keeps his personal life in the dark.
On 'Glee,' Jacob was dating Melissa Benoist's character Marley Rose. However, the pair is a thing only in the show as Melissa is the wife of Chris Wood.
Rumored To Be Gay:- Reid Ewing Plastic Surgery, Gay, Now, Net Worth
But where does that leave Jacob?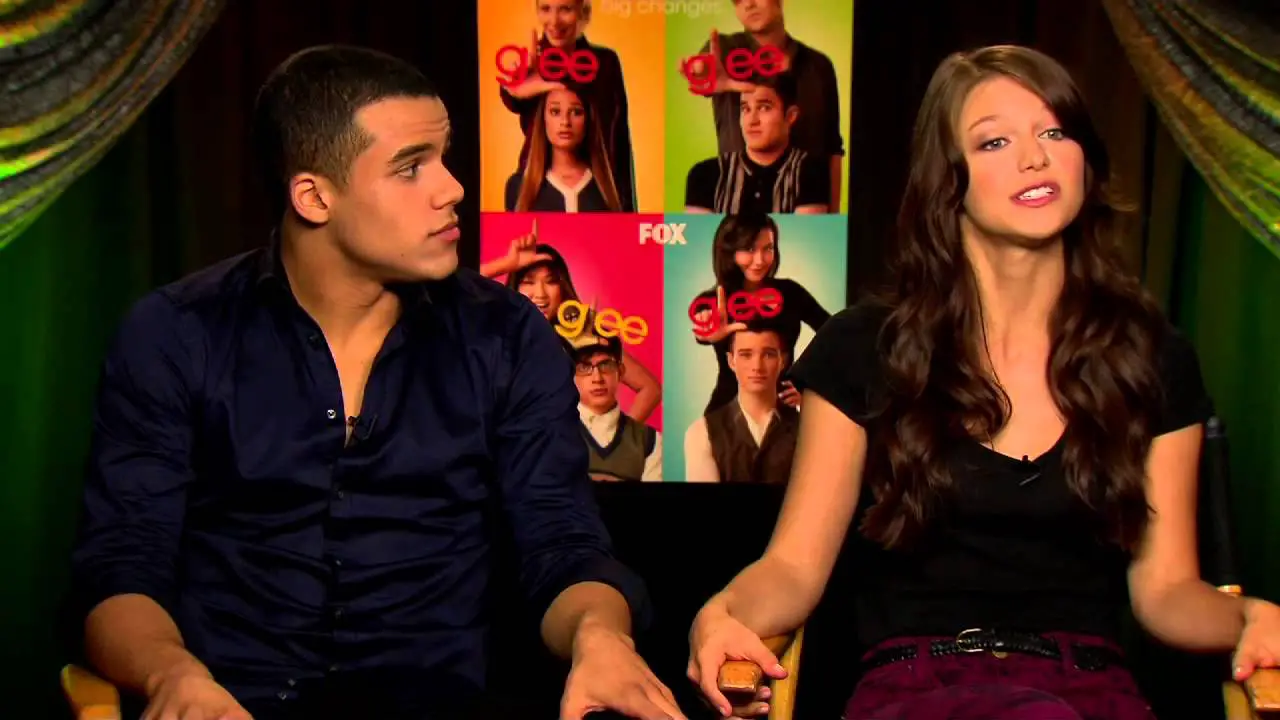 Jacob Artist and Melissa Benoist together in an interview (Photo: YouTube.com)
There have been traces of evidence that Jacob Artist has dated the famous Bonnie Wright, who played the role of Ginny Weasley in everyone's favorite, 'Harry Potter.'
But, unfortunately, they decided to split up for unknown reasons and haven't been seen together ever since.
After that, the rumors of Jacob being gay started. He could have had a different preference, but he hasn't spoken publicly.
More On Gay Rumors: Find Out How Journalist Kevin Newman Reacted After his Son Alex Came Out as Gay!
Whatever his sexual preference, the actor may share details when he sees fit. However, fans will have to sit patiently until any news on the matter surface.
Except for his gay rumors, people have wanted to know more about their favorite 'Glee' character, Jake's real life. 
More on Jacob Artist
Jacob Artist is a New Yorker by heart. He was born in Buffalo in New York, United States.
By birth, his nationality is American, but his ethnicity is complicated. His father, Darrell, is African-American, whereas his mother, Judith, comes of Polish descent. Unfortunately, not much else is known about his family.
He celebrates his birthday on the 17th of  October every year. He was born in 1992, making him 27 in age as of 2019.
Greatness never came from playing it safe. Jacob can testify on the statement's behalf. 
Jacob is a dancer. He started dancing at the tender age of 5 and has moved with the rhythm ever since.
In his high school senior year, he auditioned for the prestigious institute, Juilliard School for dance. He got accepted into the school. However, he didn't attend it.
The actor soon moved to Los Angeles, California, to pursue a career in acting.
He started his professional acting career with an episode on the Nickelodeon comedy series 'Bucket and Skinner's Epic Adventures' in 2011.
However, he rose to fame with the role of Jake Puckerman in the American musical comedy-drama television series Glee. He displayed his talent until the very end of the show from 2012 to 2015. 
Another Glee Star:- Harry Shum Jr. Baby, Wife, Married
No doubt 'Glee' helped the actor put himself on the radar. But, he has since then been part of many other TV series.
Jacob now has a recurring role of Isaac in 'Now Apocalypse.' 
With his ability and passion, the actor has certainly made a name for himself in the industry. As an outcome of his success, he enjoys a pretty good lifestyle with an assumable net worth of over a million dollars.