Reid Ewing is an American actor...He was born in South Florida in the united states...Onn the 7th of November 1988...He came out as gay on 2015 right after he admitted that he was victim to body dysmorphic disorder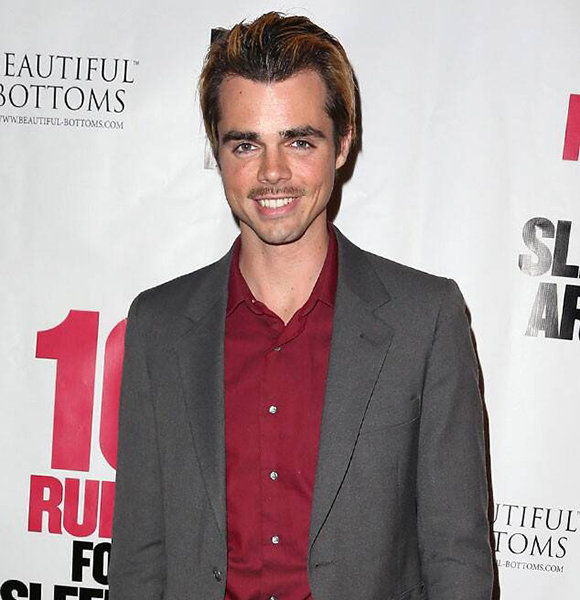 Reid Ewing is an American actor. He is known for his roles in Fright Night, 10 Rules for Sleeping Around and Crush. His decade long part on the show Modern Family will end in 2020.
Something, not a lot of people know; he is also a singer and a songwriter. Who knows, he might move to the music industry after his tenure in the sitcom ends?
Is Reid Dating Girlfriend? 
On the screen of Modern Family, the actor is the husband to beautiful Haley Dunphy played by Sarah Hyland.
They married in season 10 of the show in 2019, after having a love affair that spanned since the first episode in September of 2009. In the show, the couple are parents to twins, a boy and a girl whom they have named, jokingly, Pixar and Coachella.
Since the series is coming to an end in 2020, the viewers of the show have peaked with curiosity on the actor's real-life relationships status.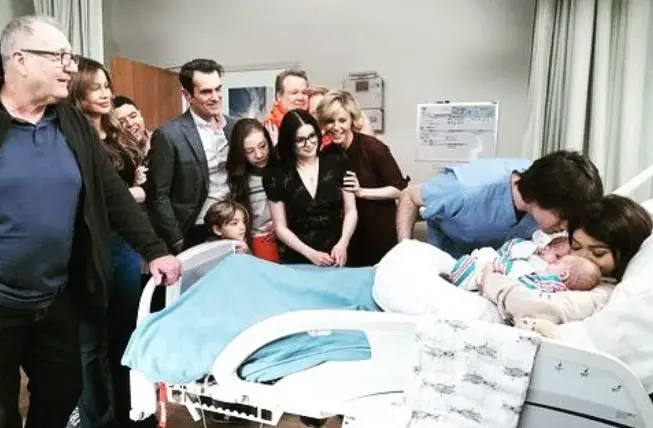 Ried Ewing with the cast of Modern Family on 13 May 2019 (Photo: Reid Ewing's Instagram)
It may come as a surprise to many but, Ried is gay off the screens.
Back in November 2015, the actor came out and revealed his gay inclination. It was the social media platform, Twitter, through which he disclosed the detail. When a fan commented if he outed himself, he replied, he was never in.
Whatever his preference in gender may be, the actor is loud and proud about it. However, he is yet to speak up on his dating and partner topic.
Career, TV Shows & Net Worth
Most poeple recognize Ried as Dylan from Modern family; he has been with the show for a decade(2009-present). However, he has been a part of several other shows as well.
His first ever project was the role of Jesse on a TV movie, Sunday! Sunday! Sunday in 2008. Then, he played parts in Good Luck Charlie(2011), Zeke and Luther (2009-2011), The Power Inside(2013) and more.
His Co-Worker:- Modern Family's Ariel Winter, 19, Living Together With Boyfriend Levi Meaden, 29! 
Reid has been in the entertainment industry for more than a decade now. He has certainly gained fame with his career choice. Also, he has done well for himself in terms of finance.
Although his net worth is not revealed, he does enjoy a comfortable lifestyle.
Plastic Surgery Addiction
While everyone saw him as a happy young man, back in the early days of his career, Reid was suffering from body dysmorphic disorder. It's a condition where someone feels that part of their body is flawed. So, they either try to hide it or change its appearance.
Reid had his first surgery at the age of 19.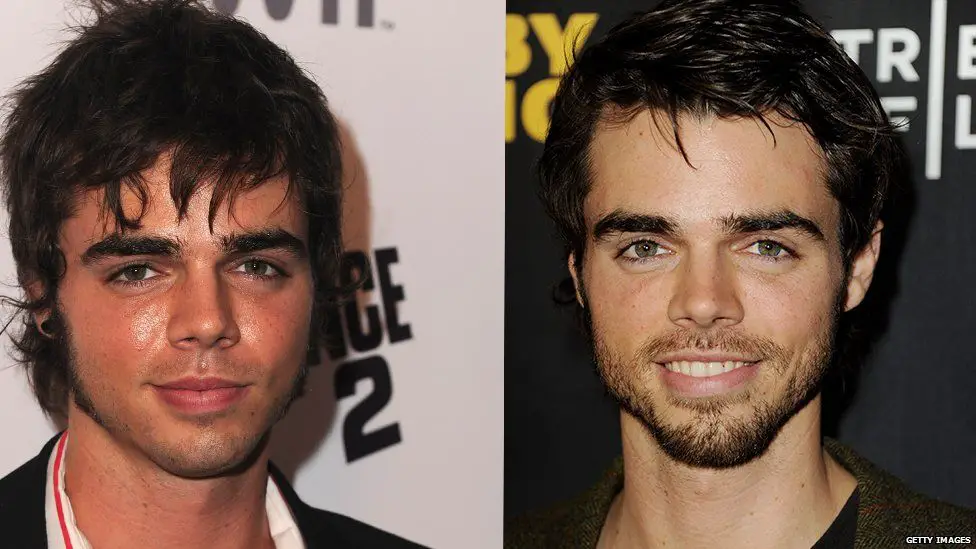 Reid Ewing before (left) and after surgery (Photo: Getty Images)
Reid went through many cosmetic surgeries to look like "Brad Pitt" only after self-realization, he sought medical help.
With support from his family, he got rid of his addiction in 2012. He expressed grave disappointment that out of the four doctors that worked on him, nobody took into the physiological aspect of his addiction. 
The actor is all better now and comfortable with what he looks like and who he is. 
Biography On Reid Ewing
Reid Ewing was born in South Florida in the United States on the 7th of November 1988. The actor has kept his family details away from the spotlight of his fame. 
Read Also:- Is Eric Stonestreet Gay In Real Life?
What is known is his measurements; the handsome star stands tall with a height of 6 feet 2 inches (1.88 m). Also, for his studies, Reid moved to New York. He attended the Dreyfoos School of the Arts and the School for Film and Television.