Entertainment
Jacob Batalon Featured In Night School At Age 22 | Ethnicity, Height Unveiled
Jacob Batalon, at the age of..., rose to fame with his big screen debut in the Spider-Man: Homecoming which earned him a net worth of... Jacob who is of... ethnicity, graduated from... which eventually landed him on the role of...and now he featured in the movie Night School which released on...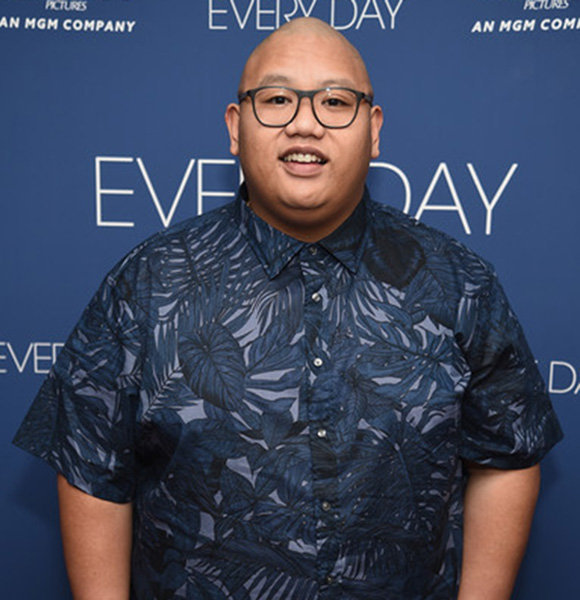 Jacob Batalon, of Filipino ethnicity, is just in his 20s and has already made his name in the world of entertainment. You may know him for his role as Peter Parker's best friend Ned Leeds in the Spider-Man: Homecoming.
Jacob, at the age of 22, had only appeared in a documentary before landing himself on the blockbuster superhero movie. Turns out he had never auditioned for a movie before he booked his role in the big screen Marvel debut.
Well, seems like he had it all landed on his feet!
Bio Reveals Age, Ethnicity And Net Worth
Jacob Batalon, who grew up in a typical Filipino home in Hawaii was not always looking forward to having his hands in acting. Previously he was interested in making music but with the turn of events, he landed himself into portraying characters.
See Also: Howie Carr: Radio, Show, Twitter, Net Worth & Essential Facts
Jacob graduated from Damien Memorial School in Honolulu which is a private Roman Catholic preparatory school. After graduating from high school in 2014, he enrolled at Honolulu's Kapi'olani Community College to study music theory. He was interested in studying singing and the ukulele.
But Jacob dropped out before finishing his degree. Then he traveled to the mainland and attended a 2-year-old program at New York Conservatory for Dramatic Arts where he fell in love with acting.
Even though he initially never thought of acting as a career path, but getting involved and learning about it every day pushed him more into growing to like and respect art. 
Once back in July 2017, Jacob expressed his journey from making music to doing movies during an interview. He said,
"Going to film school just made me love it. Before film school, I didn't really think much of acting. I was more into making music, but going to school and learning about it every day, it made me grow profound respect for the art."
He made his movie debut in 2016's North Woods. While working his way through last year at NY-CDA, Jacob auditioned for Marvel's Spider-Man and quickly landed himself in the Asian-American role. 
Don't Miss: Tiffany Espensen Age, Ethnicity, Dating Status, & Facts Explicitly Revealed
His work in the movie not only gained him recognition reaching the heights in his career but also a huge amount of net worth. His role in his first debut big flim must have earned him an estimated salary of $1.5 million.
From Spider-Man: Homecoming To Night School
While the superhero movie earned him big bucks, it also gained him recognition among the superhero fans. His character is much liked by the fans. Jaboc describes his character as "really innocent" and " genuine, sweet kid."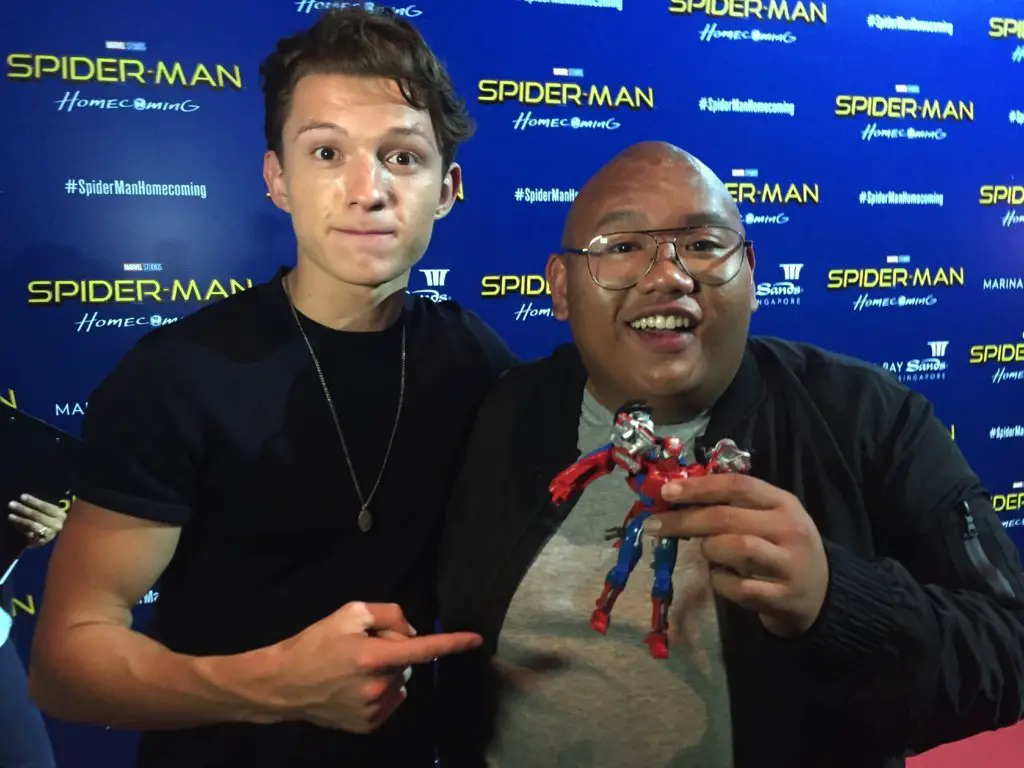 Jacob Batalon with his Spider-Man: Homecoming co-star Tom Holland. (Photo: marcusgohmarcusgoh.com)
Even though as a kid he was nothing like Ned, he had to draw from his experiences as a child to play the role. Jacob, who is five years younger than his actual age in real life, is actually a smart kid with a quick wit. Speaking for his character, Ned said,
"He's really naive in a sense. You know, he just loves Star Wars and he's super smart and he just loves to play around. So, I just went back to when I was a kid, playing Power Rangers and Yu-Gi-Oh and Pokemon."
Well, his acting talent landed him the project with a budget of $175 million that ended up earing total gross of $334,201,14. Jacob later got himself in various roles in movies including a short role in Marvel's Avengers: Infinity War sequel. 
You may also like: Crystal Marie Denha Having Dating Affair! Meet Her Cute Boyfriend
Apart from his role Marvel, he is also starred in Everyday, Blood Split and Banana Fest. Adding to it, he recently had his movie Night School released in September in which he stars alongside Kevin Hart and Tiffany Haddish. The $29 million budgeted movie is estimated to have a total gross worth of $37,958,355.