Entertainment
Tiffany Espensen Age, Ethnicity, Dating Status, & Facts Explicitly Revealed
Tiffany Espensen is......actress, who holds............ethnicity. She is adopted by .......She is concerned about her......and not dating.......Born on 10 February 1999 in Fuzhou China, Tiffany Espensen was adopted by........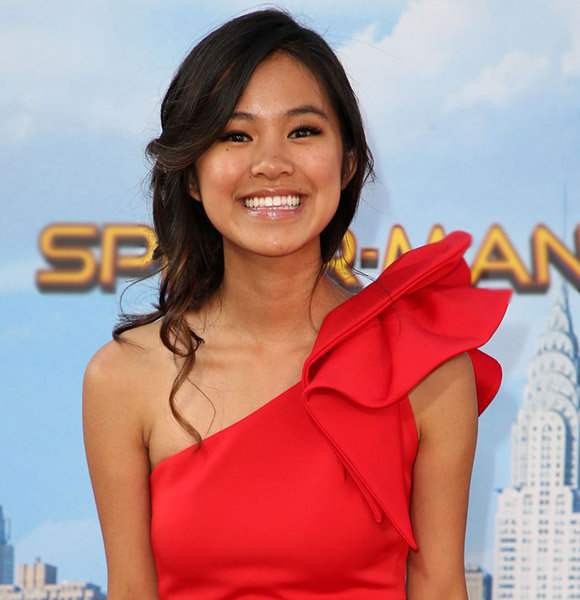 Chinese-American actress Tiffany Espensen proved her acting worth with the blockbuster 'Marvel Cinematic Universe' films like 2017's Spider-Man: Homecoming and 2018's Avengers: Infinity War. 
With the rise in her acting career, she is also blessed with the beautiful family who has always supported and loved her. Surprisingly, she disclosed that her American parents adopted the Hannah Montana's Samantha. 
Chinese Ethnicity Actress And American Parents
Born on 10 February 1999 in Fuzhou China, Tiffany Espensen was adopted by the American parents, Robin and Dan Espensen. The Chinese ethnicity actress was welcomed by her American parents who already had a biological son.
The TV actress describes her mother as the woman who is gorgeous both inside and out. She wished her mother on her Birthday via Twitter on 14 March 2017 tagging her as the gorgeous inside and out.
Other Chinese Actress:- Li Bingbing Dating To Get Married? Affair With Boyfriend Hints So
In addition to describing her mother as gorgeous inside and out, Tiffany also wrote a proverb on Instagram on Mother's day describing her mother "Her children arise and call her blessed..." 
Also, she shared the beautiful shot with her mother Robin on 13 May 2018.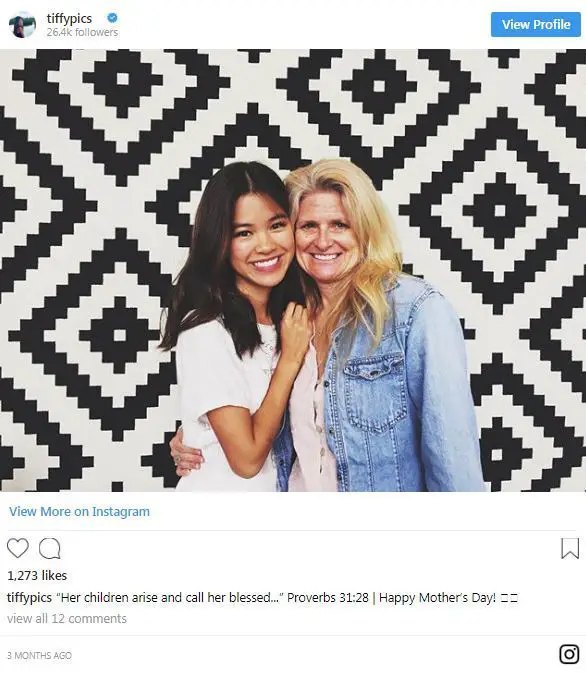 Tiffany Espensen wishes mother on "Mother's Day" (Photo: Tiffany Espensen's Instagram)
From Chinese native to the American citizen, Tiffany's journey landed her a family, which includes a brother.  
She found the person who makes her laugh and is happy to blessed with the brother. She wished her brother on the Siblings' Day back on 11 April 2016, expressing her thankfulness for being the first person ever to make her laugh.
Also, she is proud of her brother that he cut off his man-bun and she happily shared the news on her Instagram with the adorable picture of her brother.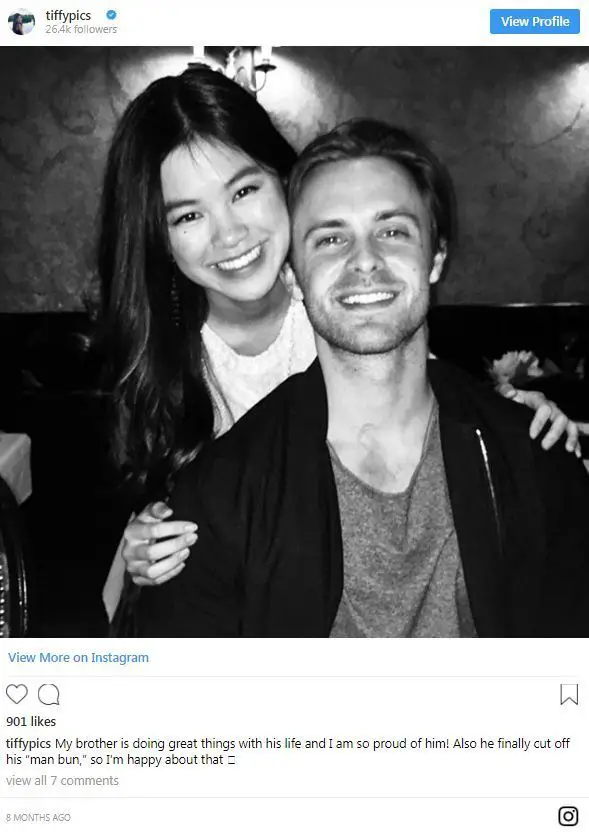 Tiffany Espensen with her brother on 14 December 2017 (Photo: Tiffany Espensen's Instagram)
Featuring the whole family on her Instagram, she did not miss out to introduce her father with his Israeli cousin and also mentioned that his cousin and his wife were lusting to meet them as they had same DNA and their ancestors were exterminated in the Holocaust.
Other Cast Of Avengers: Infinity War​​​​​​​:- Black Panther Star Chadwick Boseman's Secret Girlfriend! Or Married?​​​​​​​
Not Heard, Not Mentioned: Adoption Story
The Chinese-American actress' adoption story is nor detailed or ever been highlighted. But she finally revealed her adoption story via social media.
 She took to Twitter on 21 March 2012 with her childhood picture on the day her American parents adopted her. And she calls that day "Gotcha Day," and wishes herself on that blissful day. 
With this, she opened her tight-lipped mouth on the world adoption month, i.e., November and spoke how her American parents found her on the Hospital steps. Till date, her biological parents have not come front with their identity after they left the 13 months Tiffany on the hospital steps.
With the grace of God, she landed in the beautiful family who cared, loved and nurtured her like their own child. Though her American parents already had a biological son, they welcomed the infant Tiffany with open-heartedly.
So, on the world adoption Month i.e. in November, she took to Instagram in 2017 to speak about her own adoption story and thankful to God that the Lord has given her the most incredible life and gave her the fantastic friends and family.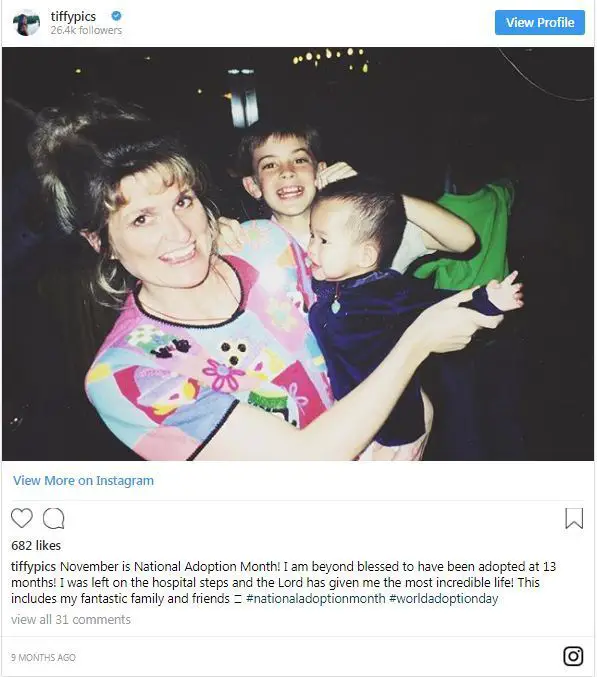 Toddler Tiffany Espensen with mother and brother (Photo: Tiffany Espensen's Instagram)
As of now, the adopted toddler has built her way to fame by appearing in the 2017's Spiderman franchise movie, Spider-Man: Homecoming and 2018's Avengers: Infinity War. Before becoming known for her teenaged roles, she began her career as a child actress at the young age of eight in 2007's episode of The 1/2 Hour News Hour. 
More From Liverampup:- Todd Thompson Net Worth Post Giada de Laurentiis Split, Dating Now In Paradise​​​​​​​
After this, she also did voice acting for the popular animated film Hop and TV's Phineas and Ferb. Also, she secured the role of Piper Peckinpaw in Nickelodeon 2011's series Buckey & Skinner's Epic Adventure and a lead role in Disney XD 2014's series Kirby Buckets.
Since the 19 aged actress is cementing her acting career, she is not spotted in any dating relationship. It seems she is concerned for her foaming career rather than making a boyfriend.