Jacob Whitesides is in a relationship with girlfriend...The couple has been dating...As for the gay rumors.....he boasts a height of...from 2016-2018 he toured across American......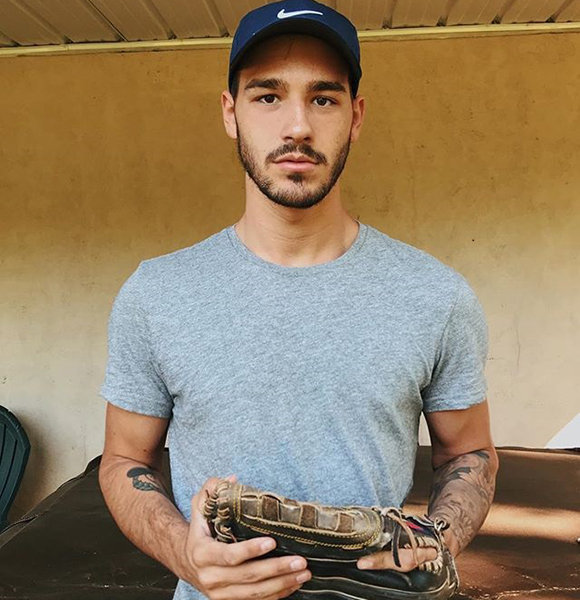 Not everyone is lucky enough to cash out their hobby! Well, singer/songwriter Jacob Whitesides is an exception.
Jacob initially started out uploading cover songs to his YouTube channel as a hobby. In 2012, he caught everyone's attention as he made it through the first round on the second season of Fox's The X Factor.
Further, Jacob is a multi-instrumentalist; experienced at guitar, ukulele, drums, and electric lead. He is known to put his heart, soul, and life into his heartfelt and relatable songs. 
Family Details
A native of Knoxville, Tennessee, Jacob Whitesides was born in 1997, and he blows out his birthday candles on 11 November. His mother's name is Becky, but not much is known about his father, apart from the fact that he is a band artist. Jacob has two siblings: a brother named Caleb Whitesides and a younger sister called Sierra Whitesides.
Rapper's Siblings:- Mark Lee Bio, Gender, Dating, Parents, Siblings
Jacob shares a very close bond with his sister and even considers her as his best friend.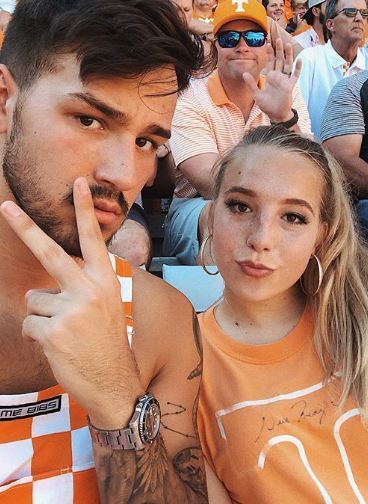 Jacob Whitesides with his sister-Sierra in September 2019 (Photo: Jacob's Instagram)
During his earlier years, Jacob was an average kid at school. He played almost every sport, but he could not excel at any particular thing. Then, he turned to music and started homeschooling at age 13 with support from both his parents.
Although Jacob is estranged with his father after his parents' split, he used to gig for his father's band while he was a kid. And eventually, he started singing and playing on his own. 
Dating, Girlfriends
21-year-old Jacob is quite a desirable man, blessed with an angelic voice and a masculine built. Boasting a height of 6 feet 2 inches (1.88m) along with a complementing weight of 76 kg (168 pounds), he is a lady charmer.
In addition to that, from his heartfelt songs, it's pretty evident that the singer knows a thing or two about love. Further, Jacob's relationships have never been a secret from his fan.
In 2015, Jacob started dating his former X Factor contestant, Bea Miller. Before that, they were excellent friends and seen flirting on social media. Jacob and Bea made fans go crazy with their heart-melting romantic gestures for each other. However, their relationship was short-lived as the couple split in 2016.
Also Similar:- Alex Wassabi Girlfriend, Ethnicity, Net Worth, Parents
After the break up with Bea, Jacob created quite a heat in 2017 after he shared a photo with country singer Lennon Stella. In the image, the Lovesick artist was seen with lipstick mark in the shape of a kiss on his cheek. However, that just ended up being a prank with fans.
As of 2019, Jacob is in a relationship with girlfriend  Abby Lynn Griffin. The couple has been dating since 2018. And from the frequent posts on their social media, they seem to be going pretty strong.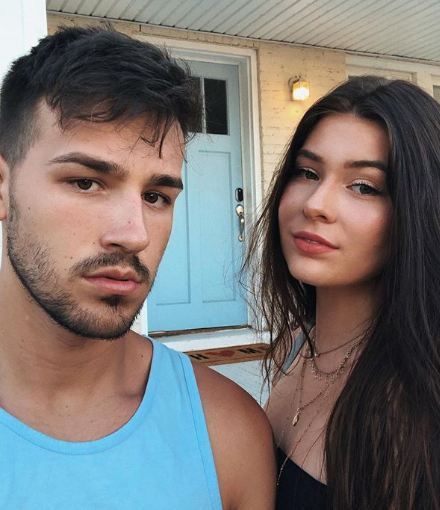 Jacob Whitesides with girlfriend Abby Lynn Griffin in 2019 (Photo: Jacob's Instagram)
Considering his good looks and charming personality, it's no surprise the young artist has many male and female fans.
While Jacob is a straight man by sexuality, he has been vocal about his support to the gay community. 
Jacob Whitesides' Tour Details
Jacob Whitesides has garnered a massive fan following from all over the world. As a result, from 2016-2018 he toured across American and European countries with a total of 247 concerts. His supporters may be disappointed that the artist does not have any upcoming shows in 2019. 
However, the 21 years old singer released his first single album, Whole, in June 2019.