Entertainment
Jai Waetford With New Instagram Star Girlfriend Just After Split With Ex! Will Add Her To Family?
Jai Waetford In Long Distance Love With Girlfriend! Will Add Her To Family? While most people give up on the relationship when such circumstances arise, Jai Waetford, an Australian recording artist, did otherwise, as Jai and his girlfriend have set some relationship goals despite being in a long-distance relationship.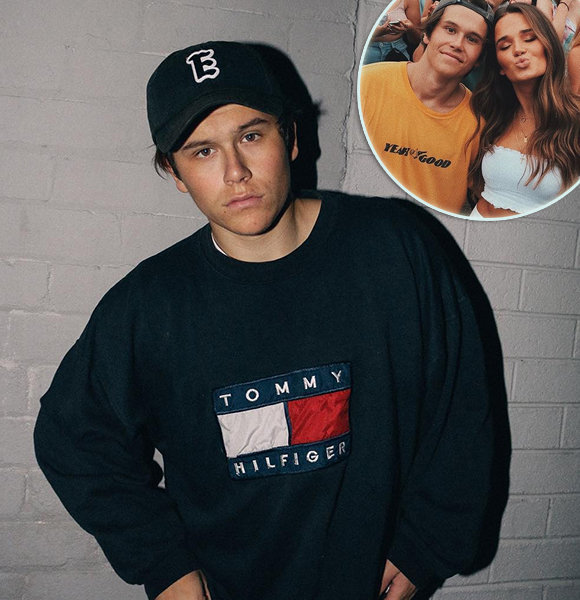 Australian recording artist and actor, Jai Waetford, who rose to fame being on the fifth season of The X Factor Australia, has found love with his current girlfriend.
Jai who previously shared a long-distance romance with his ex-girlfriend, almost set an example for the relationship goal until the pair broke off unexpectedly without revealing the reason for their split.
Well, Jai did not give up on the romance even after the end of the previous relationship. As of now, he seems pretty glad about his new found love.
End Of Long-Distance Relationship, Found New Romance
Jai Waetford, the 19-year-old singer, has been able to manage himself a huge fan base given his exceptional singing ability. In addition to that, the singer also set some serious relationship goals out to the world.
The singer was dating an American actress, Carrington Durham, and the duo did not miss any opportunity to boast each other on social media.
Read Also:- Sierra Deaton Boyfriend To Get Married Or Focused On Career? Ethnicity, Parents & Family Insight
Any day when they were together was a celebration for Jai and Carrington, like the time when Jai uploaded a picture of him holding his girlfriend's hand celebrating eleven months of togetherness.
Jai and Carrington were able to manage their relationship for a couple of years despite living on the opposite ends of the world: Jai lives in Australia while Carrington lives in the USA.
However, the couple dropped their relationship back in July of 2017, without disclosing the actual reason for their breakup.
Carrington announces her breakup to her fans (Aug 16, 2017)
After their break-up, the couple removed all their Instagram posts relating to their romance. 
Moving on after his breakup with Carrington, Jai gave love another chance as he now shares romance with his current girlfriend Isabelle Clarke, who is a Youtuber and Instagram star.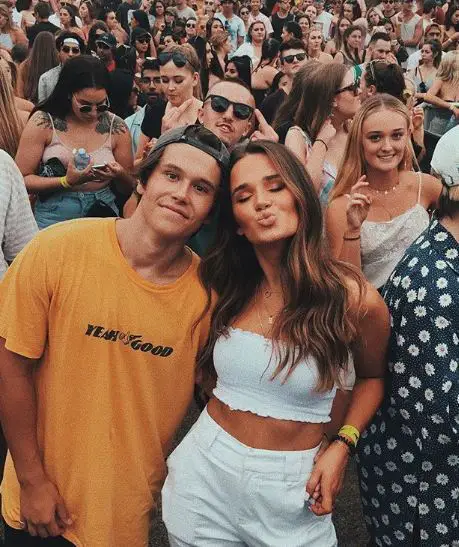 Jai Waetford's first picture with girlfriend Isabelle on Instagram. (Photo: Jai Waetford's Instagram)
Even though the couple has not yet revealed the beginning of their relationship, their appearance together in the social media dates back to January 2018. Since then, they have been appearing in each other's Instagram.
The has been public with their relationship as they often share their romance on the social media. Their post ranges from birthday wishes to showing appreciation for each other.
Well, seems like Jai has finally found the person he loves dearly and with the relationship that they share it seems Jai would add her to his family if things turned out right.
More About Jai Waetford:
Jai Weartford rose to fame at the age of 14 after appearing in The X Factor Australia. Jai appeared on the fifth season of the show and was able to land himself in the third position, placing himself at a new height of stardom.
The singer blew everyone off with his performance that one of the Judge, Ronan Keating, predicted his future.
'Have you got anything in your diary for the rest of your life... because it's all about to change.'
Well, Keating's prediction turned out to be right!
As of now, Jai is an accomplished singer. He released his debut single "Your Eyes" back in 2013 that was claimed to be one of the hits in Australia.
Currently, the singer is busy with tours, and he recently moved to LA to pursue a career in acting. According to the sources, he has been in some auditions already. 
You May Also Like:- OIly Murs Smitten With Rumored Girlfriend; Just Months After Dating TV Presenter
The singer turned aspiring actor was raised by a single mother, but it was his father who encouraged him to proceed with his career in music. Besides that, he has not revealed anything about his family.
With extensive hard work and dedication towards the craft, the 19-year-old Jai already enjoys a net worth of $3 million, and the figure is only rising!
Stay with us for the emerging updates on Jai Waetford!