The entertainment industry today has come a long way in representing people from different sexual backgrounds. Major hit shows don't merely feature characters who are just conventional male and female. Instead, characters with gay and lesbian identities are prevalent onscreen without any stereotypical image attached to them.
Just take a look at actor Jake Borelli's role in Grey's Anatomy. Interestingly, there are cases of art imitates life situation, but in his life, it has worked the other way around. Here's why.
Coming Out As Gay, Onscreen Boyfriend
Gone are the days when a gay character on the screen was a typical man who are into fashion designing and loves shopping. In 2018, Jake's character Dr. Levi Schmitt came out as gay on the show, and fans were more than excited after the big reveal.
Moreover, it helped portray the LGBTQ community in a diverse range as it is scarce for Hollywood to include a gay character who is a doctor too.
LGBTQ Community :- Brigette Lundy-Paine Married, Lesbian, Net Worth
Interestingly though, the actor made a big announcement off-camera through his Insta handle by disclosing his gay sexuality. Yes, he is gay offscreen too.
Sharing about the importance of representation of queer characters onscreen, she said,
"As a gay guy myself, tonight's episode was so special to me, This is exactly the kind of story I craved as a young gay kid growing up in Ohio, and it blows my mind that I'm able to bring life to Dr. Levi Schmitt as he begins to grapple with his own sexuality this season on 'Grey's Anatomy."
Also, he made history on the show by sharing a kiss with his onscreen boyfriend Nico Kim, played by Alex Landi.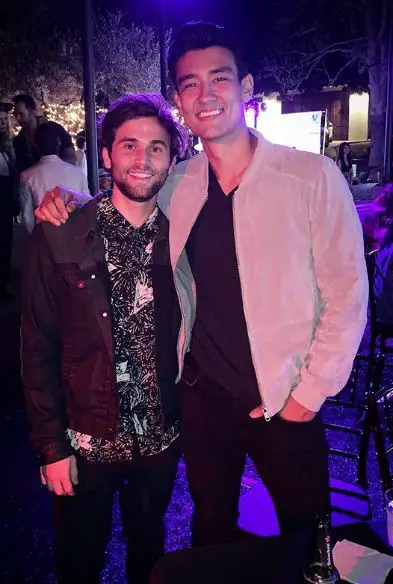 Jake Borelli and onscreen boyfriend Alex Landi as seen together on 10th August 2019 (Photo: Jake Borelli's Instagram)
However, although his showmance is well known among audiences, his dating status in real life remains a mystery. Hopefully, he'll soon share the news of his lover, if he has one.
Age, Family, Height
Standing 5 feet & 6 inches (1.68 meters), Jake's birthday falls on 13th May, whereas his birth year is 1991. Talking about his family life, the Grey's Anatomy actor prefers to keep a shallow profile of his family members.
But despite the secrecy, information on his family has made it to the internet. He is the youngest son in the family as he has two older brothers. Also, his siblings have made an appearance once in his Instagram posts.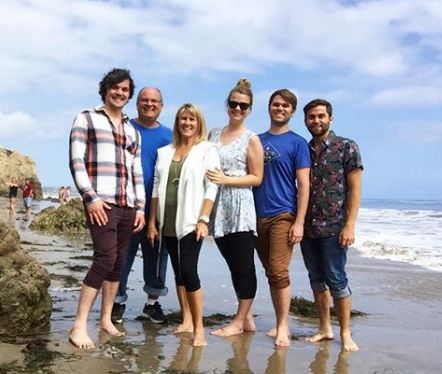 Jake Borelli as seen with family members in May 2018 (Photo: Jake Borelli's Instagram)
Likewise, he is extremely close to his mother, with whom he enjoys going on hiking trips once from time to time.
TV Shows, Net Worth
Although Jake's recurring appearance in Grey's Anatomy contributed highly to his success, he has been active in the arena of TV shows since 2009. He first made his TV debut that year by appearing in the show Psych: Flashback to the Teen Years playing the role of Shawn.
Likewise, till 2016, he played minor roles in famous TV shows such as iCarly and NCIS. However, with his breakout role in Grey's Anatomy: B-Team, he started acting for major recurring roles in other shows like The Thundermans and Station 19.
Teenage Roles In iCarly :- Jennette McCurdy Twin, Boyfriend, Sister
Talking about the financial stability the TV star has achieved from acting career, his net worth hasn't yet been made official. But it's without a doubt that he is earning an impressive salary as the median salary of an actor is generally about $50,000 a year.