Jennette McCurdy has a history of dating quite a famous personality ranging.......focusing on building up a happy married life........ the role of an identical twin sister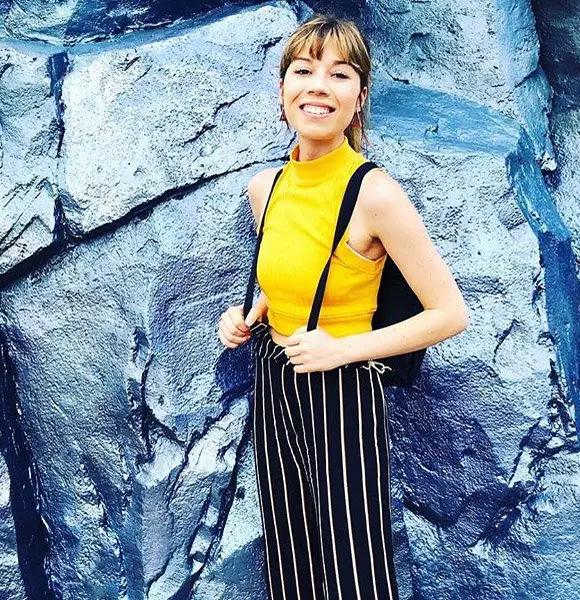 Jennette McCurdy is adored and even worshipped by few for her teenage roles in the Nickelodeon shows like iCarly and Sam & Cat. With an increase in her fame, the actress also got her hands into singing officially by releasing her 2011 single, Generation Love.
Moreover, she was nominated four times in the category of Outstanding Young Performers at the prestigious Young Artist Awards until 2010. Also, in further years, she eventually took home Kids Choice Awards twice in the category of Favourite TV Actress. 
Apart from being an established actress, she is a filmmaker too and directed her first TV movie titled The McCurdys in 2017. However, as much as her professional life showed patterns of success and switches, her personal life mostly favored the latter.
Jennette's Dating History
Jennette has a history of dating famous personalities ranging from actors, singers to athletes. From 2004 to 2008, there were rumors about her relationship with American actor, Graham Patrick Martin. However, neither of the two ever confirmed to dating nor denied it.
Graham Patrick Martin's Ex:- Virginia Gardner Still Dating Her Actor Boyfriend? Her Status Now
Although her rumored boyfriend made an appearance on iCarly later in 2019, it turned out that they were never lovers. Jennette admitted that she was dating a guy named Paul Butcher at the time when the rumors were ongoing. 
Also, there was another rumor in 2010 about her possible fling with Max Ehrich. But, the actor put an end to the talks through Twitter citing that they were just good friends.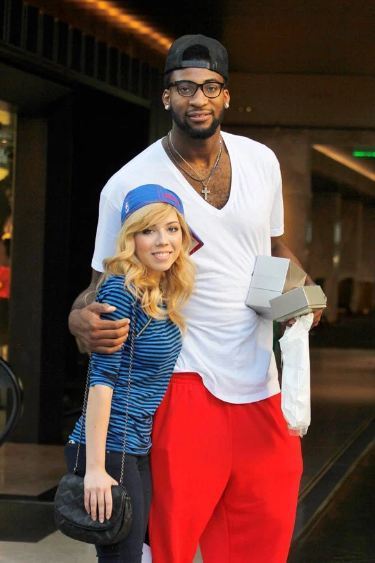 Jennette McCurdy and Andre Drummond while taking a walk in 2013 (Photo: hollywoodlife.com)
Likewise, she was in a very short-lived relationship (for a month) with NBA player Andre Drummond in 2013. The actress had first met him online before officially going on a date with him. Despite the short-lived relation, it was among her best memories which she publicly recalled through an essay for the wall street journal.
In 2015, she dated her co-star Jesse Carere, and the pair were spotted attending a baseball game together that year in May. Further, Jennette was also in a relationship with actor Paul Glaser but broke up after her mother's death.
As of now, the singer is rarely seen sharing her personal life. She seems focused on her career than dream about having a fairytale married life.
Bio: Age, Family, Net Worth
Jennette was born on 26th June 1992 in Los Angeles, California and raised by father Mark McCurdy and late mother, Debra McCurdy. Her mother struggled through a long battle with breast cancer, which had started to show up in 1996.
Sadly, even after going through various medical procedures, she lost her life in 2013. Unfortunately, her late mother had a huge negative impact on the actress' struggle with Bulimia, an eating disorder.
Jennette once wrote how her mother was harmfully concerned about keeping a straight check on her weight, which affected the actress mentally.
The 27-year-old singer is also the youngest in the family and the only daughter among her siblings. Her older brothers are  Marcus, Scott, and Dustin McCurdy.
What Is Her Net Worth?
Besides her successful show iCarly, the artist also appeared in the hit show Sam & Cat playing the role of identical twin sisters named Melanie Puckett and Sam Puckett. Moreover, she earned about $50 thousand per episode from the shows, despite her young age.
Cast Of iCarly :- Noah Munck Wife, Gay, Girlfriend, Siblings, Parents, Net Worth
Due to her list of acting credits in films and TV shows, she already has a net worth of $5 million now.