Entertainment
Jalen Hurts Career Drove Girlfriend Apart? Height, Weight, & Parents Detail
Of all people - not even his parents - his girlfriend... Back when Jalen - who is of African-American ethnicity... Now that Jalen, age... the 2016 SEC Offensive Player of the Year - who stands...in height & over... pounds in weight - involved in... Jalen's parents, who hold... nationality, are all too familiar...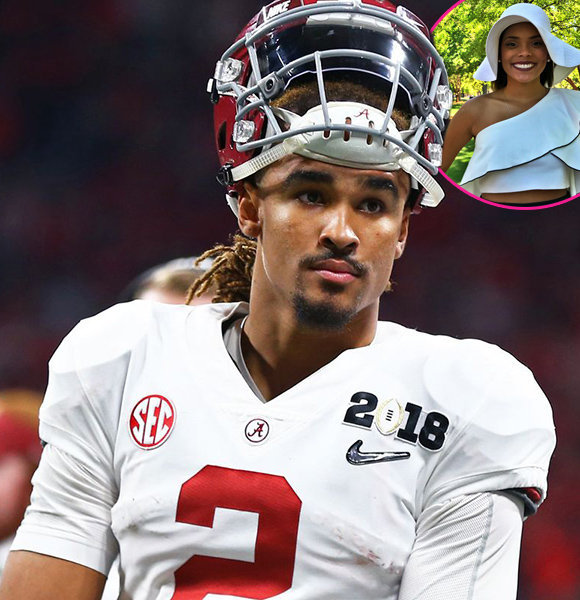 Quarterback Jalen Hurts, playing for University of Alabama Crimson Tide, in his rookie season led his team to the National Championship. A year later in 2017, as a starter, he helped the Crimson Tide clinch the title.
But by his junior year, Jalen had become a benchwarmer, playing second fiddle to his teammate and star quarterback-in-the-making, Tua Tagovailoa. Of all people - not even his parents - his girlfriend was the most vocal about his ill-treatment by the squad he had helped build.
Was her rhetorics enough to create a friction between the two? Read along to find more including his age, height, weight, & parents' nationality!
Did Jalen Hurt's Role At Crimson Tide Create Rift With His Girlfriend?
When Jalen joined the University of Alabama's college football programme Crimson Tide as a freshman in 2016, he defied the odds by securing his spot in the squad as the team's first choice quarterback.
He led the Crimson Tide to the 2016 National Championship but suffered a loss in the championship game to Clemson. In the following season, however, he would eventually guide his team to the championship by defeating the University of Georgia in the title game.
Discover More:- Ryan Nassib, NFL Quarterback Stats, Salary & New Contract
But little did he know that by his junior year, he would get relegated as a backup quarterback to Tua Tagovalia. To add insult to the injury, Crimson Tide were pursuing yet-another quarterback Gardner Minshew to add to its squad.
Nobody seemed as frustrated with Crimson Tide's decision as his girlfriend and fellow University of Alabama Alum Bry Burrows; so much so that she had people in her circle that if Jalen didn't win his job back by spring, he would hand in a transfer notice.
"Jalen Hurts girlfriend Bry Burrows is telling people back home, Jalen told her if he doesn't win the job by spring that he'll be transferring. I wonder where he's going to go?" -- MR.STR8LIKEDAT (@TRENDSETTA_7) February 13, 2018
But as fate would have it, the stated spring came and went but - opposite of his girlfriend Bry's suggestions - he stayed with the Crimson Tide. And what a decision it was!
After playing backup the whole season, Jalen went into the SEC title game and threw for 82 yards and a touchdown on 7-of-9 passing, rushed for 28 yards & the game-winning score on five carries.
As for the rumors which suggested that his decision to not leave the Crimson Tide created a rift between him and his girlfriend, there seems to be little to no validity to the claim.
See Also:- Aaron Judge Age 26 Essential Facts: Parents, Ethnicity, Nationality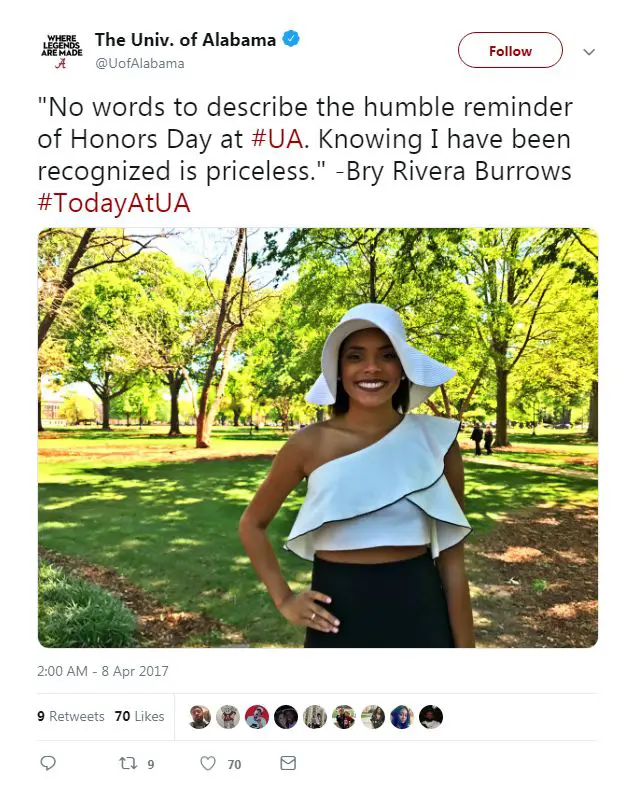 Bry receives recognition from UA (Photo:- University of Alabama's Twitter)
Nevertheless, for his title-clinching performances in the final, the 2016 SEC Freshmen of the Year - who's a public relation major - received a standing ovation from the University of Alabama students, parents and teachers at graduation.
More On Jalen Hurts' Parents Nationality, Ethnicity, Age, Height & Weight
Now that Jalen, age 20, still has a year left in his college football career, he could either opt to play for a rival college football programme or wait till an NFL team approaches him with a professional contract.
Whatever the Channelview High School graduate does decide to do, his parents - father Averion Hurts Sr., the head coach as the same school as he went to & mother Pamela Hurts, special math education teacher in the Channelview ISD - will support him.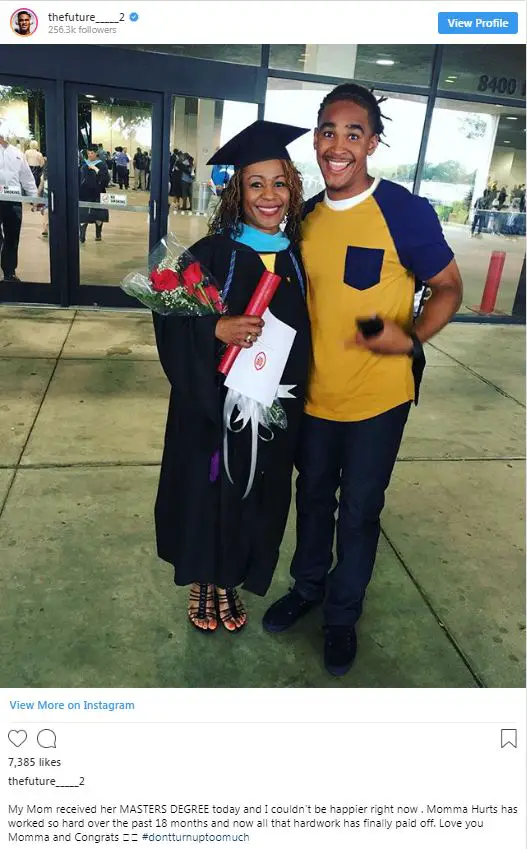 Jalen with his mother on her graduation day (Photo:- Jalen Hurt's Instagram)
Other Celebrity Named Jalen In Our Vault:- Did Jalen Rose Get Married To His Girlfriend? Has A Daughter But Is It With A Wife?
Jalen's parents, who hold American nationality, are all too familiar with supporting their children's endeavors. Back when Jalen - who is of African-American ethnicity - and his older brother Averuion Jr. were playing for two separate college football teams, they split their time at their son's games.
Nothing exemplifies their hands-on approach in Jalen's professional life than the fact they got the 2016 SEC Offensive Player of the Year - who stands 6 foot 2 inches in height & over 200 pounds in weight - involved in powerlifting.