Sports
Ryan Nassib, NFL Quarterback Stats, Salary & New Contract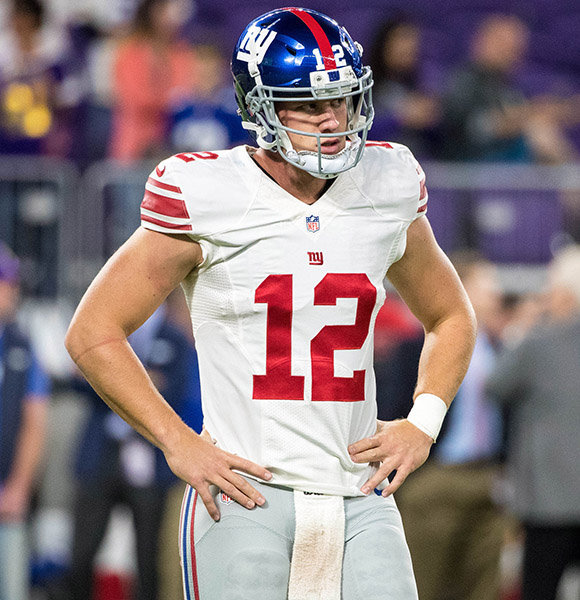 NFL quarterback and former New York Giants player, Ryan Nassib was labeled one-trick pony by football fans across the United States for his inability to resurrect his stats from his early college career.
The name calling got worse once his brother Carl, who was drafted in 2016 by Clevland Brown, surpassed his NFL stats in just his rookie year.
Not only did his time at New York Giants saw his stats plummet, but his salary also took a hit when he left the famed franchise for fellow NFL outfits Saints and Jaguars.
Ryan's 1-year contract with Jacksonville Jaguar expired following the end of 2017/2018 NFL season, which means the 28-year-old is back in the market as a free agent. Rumor has it that the former New York Giants quarterback is busy looking for an NFL team.
At New York Giants: Salary, Contract & Stats
When Ryan - who's of American nationality - was enlisted in the 2014 NFL Draft, he was considered a hot acquisition, following his excellent four-year stint at Syracuse Orange football team.
NFL Star In Our Vault:- Nick Fairley: The NFL Star Whose Stats and Career Justify Net Worth and Contract
His stats while playing for Syracuse was nothing short of outstanding.
In his freshman year, the West Chester native - who identifies as a person belonging to white ethnicity with family roots detected back to Morrocco and Sweden - played 10 games with a pass completion rate of 52.9%. The season after that, he ended the season with 56.4% pass completion rater, after completing 202 passes out of 358 attempted passes.
However, it was in his fourth year at Syracuse that solidified his spot as one of the hottest NFL prospects. That year, he completed 294 passes, with a pass completion rate of 62.4%.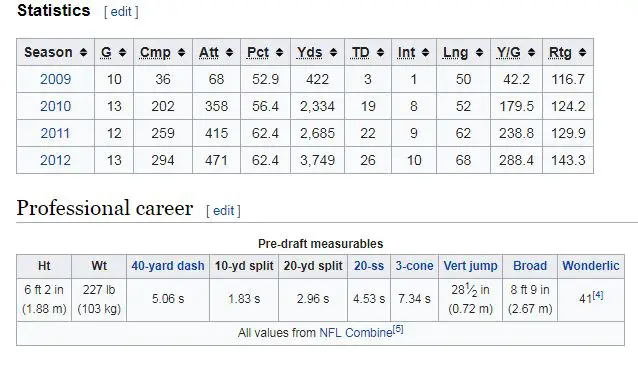 Ryan's Stats playing for the Giants (Photo:- Wikipedia.com)
Sadly, when he signed a 4-year contract with the NFL outfit, New York Giants, he couldn't relieve his past glory of his college years. At New York Giants, Ryan played 5 games in total.
Though he had an astounding pass percentage of 90%, his role in the team was limited to playing second fiddle to superstar quarterback Eli Manning.
While his on-the-field performances suffered a setback, his salary from the 4-year contract ensured that the 28-year-old would lead a life of a baller. He made a staggering $2.6 million - in salary and bonuses - while playing for the Giants.
Likewise, his exploits at Saints and Jaguars also earned him in the excess of $0.5 million each in salary.
Discover:- Jeff Bridges Family: Wife Love Brings Back Faith In Love
After his 4-year contract with the Giants expired in 2016, the West Chester native signed for New Orleans Saints and later to Clevland Jaguars. Earlier this year, he was reported to have engaged in a try out with another NFL franchise, Baltimore Ravens.
Sibling Rivalry: Overachieving Younger Brother
When Ryan's younger brother, Carl Nassib was drafted by Clevland Browns in 2016, the former New York Giants quarterback must not have even a faintest of an idea that he would be living under his younger brother's shadow for the rest of his NFL career.
In his rookie season alone, Carl - who plays as a defensive end - surpassed Ryan's total game appearances, playing nine out of eleven Brown games by the time when their respective teams were set to go head to head in the 11th round of 2016/17 season.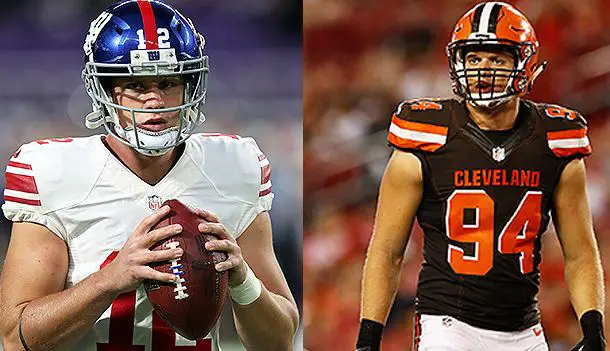 Ryan(on the left) and his younger brother, Carl (Photo:- Vista Today)
The hype surrounding the fixture was high as evidenced by the amount of coverage the media coverage. Speaking to the press before the much-hyped game night, Ryan quipped:
"I never played with him, never played against him, so this will be a first for me being on the same field as him. It's going to be interesting, but once the game gets started and the ball gets rolling it's going to be like any other game."
Ryan's team came at the top by the end of the night -- New York Giants won the game 27-13. However, the win did very little to foster the 28-year-old's Giants career.
Interesting:- Nazanin Mandi Wiki Reveals Age, Ethnicity, Nationality, Parents Root & Unseen Details
In retrospect, Ryan may have won the battle, but it was his younger brother, Carl who won the war.