Entertainment
Is James Arthur's Girlfriend With Him Any Longer? Outline Of His Relationship
James Arthur is an English singer and songwriter who won the ninth season of The X-Factor (2012)...Some of his hit songs include Say You Won't Let Go (2016), Naked (2017), and Rewrite The Stars (2017)...He is dating his girlfriend whom he met on...The two sparked engagement rumors in...The singer was born on...His net worth is around...and his height extends to...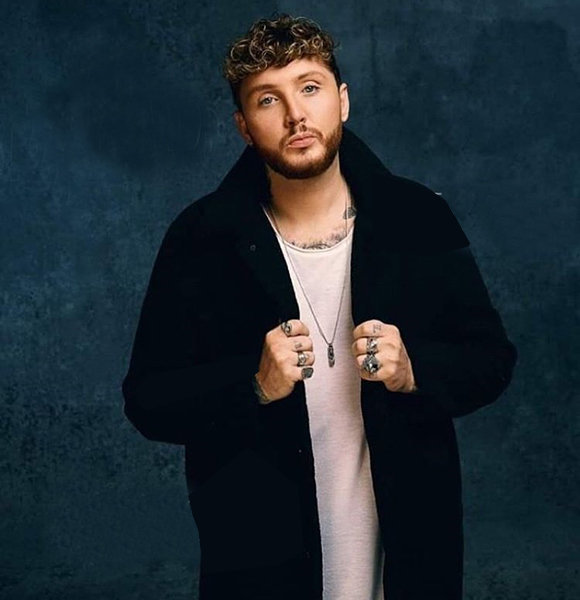 An English singer and songwriter, James Arthur, rose to popularity in 2012 after dominating the ninth season of The X Factor in the United Kingdom. His debut single, Impossible (a cover song), became The X Factor's winner's songs' highest-selling single of all time.
Furthermore, in 2013, he released James Arthur, his studio debut album, which peaked at #2 on the UK Albums chart and was the 30th best-selling album. Say You Won't Let Go (2016), Can I Be Him (2016), Naked (2017), and Rewrite The Stars (2017) are just a few of the singer's other big hits.
James Arthur and His Longtime Girlfriend Have Broken Up
Given the singer's shaky relationship with Jessica Grist, a professional dancer, the revelation comes as no surprise. Despite those nine years of on-again, off-again relation, a tipster told The Sun on Friday that both have 'drifted away' and believe their love has 'run its course.'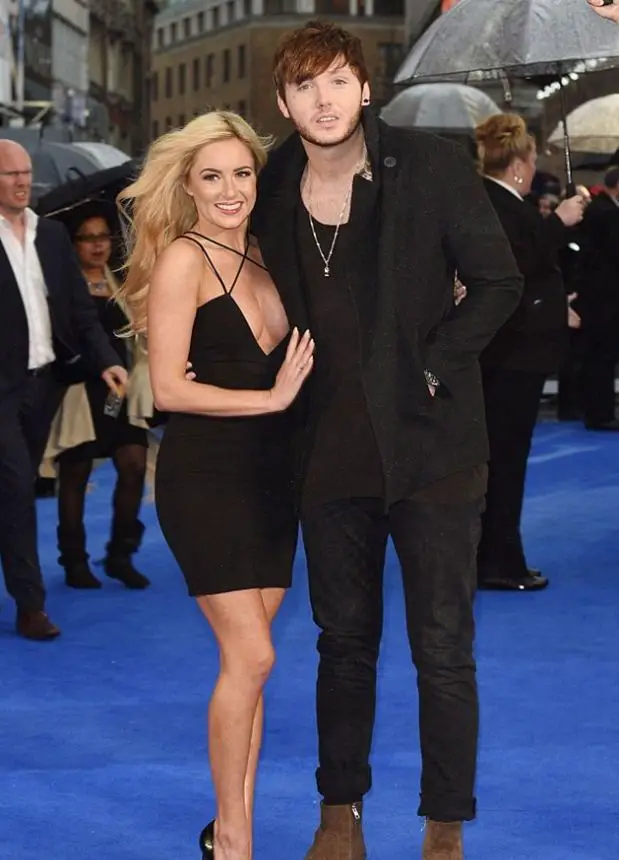 James Arthur poses with girlfriend Jessica Grist (Photo:dailymail.co.uk)
When the singer, 33, and the dancer, 31, met on the X-Factor in 2012, feelings were sparked since Jessica worked as a dancer and James was a contender. They got on swimmingly and dated for over two years. Sadly, in 2014, they called it a night on their romance and headed their own paths.
Another Celebrity With Same First Name:- James Reid Dating Status, Age, Family, Ethnicity & Facts
As a matter of fact, the couple made headlines again when they reconciled in February 2017, nearly after their two-year split. Moreover, the engagement claims that erupted in 2017 and how they were debunked adds to the sadness of learning that the couple is no longer together. 
According to a source, they have a deep connection together and will always hold a unique spot in each other's hearts, but the truth is that they have grown distant and realized their relationship was no longer workable.
Arthur, The Casanova? Several Rumored Flings
In the past, the singer has battled depression and substance abuse. In addition, he has pondered his personal errors, notably his affair with Rita Ora, before shifting his attention to his problems in life.
More About Rita Ora's Relationship Details:-Rita Ora Relationship Status Now, Who Is She Dating?
Furthermore, James stated in his autobiography Back To The Boy (2017) that when his romance with Rita ended, he was becoming a sex addict, inviting an endless amount of ladies into his house for satisfaction. The artist approached many girls over the web, most being Babestation or glam models, and invited them to engage with him.
He also wrote his girlfriend Jessica a frantic letter, saying,
"I hate myself. My mind is broken."
Despite knowing he was cheating, the dancer stayed by him and lavished him with all of her affection.
According to Celebrity Net Worth, the artist, born and raised in Middlesbrough, England, has amassed a net worth of about $5 million. He has received a great deal of love and devotion from his fans, and he has remained faithful to them. We can't say the same for his relationships, unfortunately.