Entertainment
Who Is James Bourne Girlfriend? Married Status, Net Worth, Height
English pop singer James Bourne is known for his association with Busted...James is dating the gorgeous YouTuber...James was in a relationship with EastEnders actress...when his girlfriend started...wiki reveals his age...carries a net worth of...stands at the height of 5 feet 10 inches (1.78 meters)...ups and downs in terms of his music career...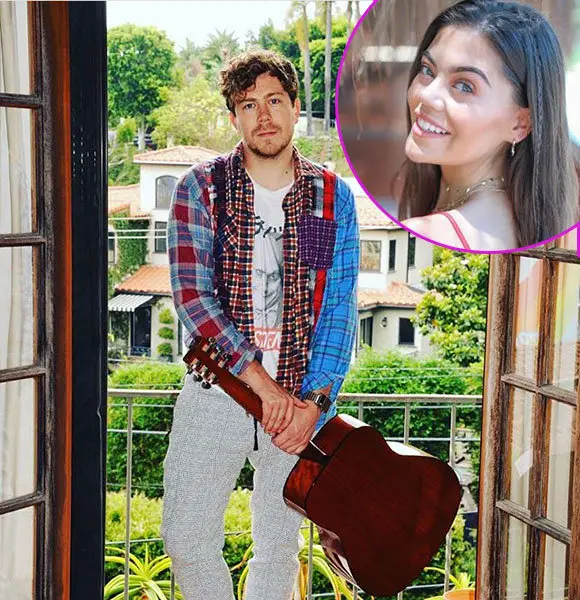 English pop singer James Bourne is known for his association with the English rock band, Busted.
Along with his bandmates, Matt Willis and Charlie Simpson, James dominated the British music scene in 2001. The group sold four chart-topping singles, two albums, and successful tours. 
However, the band soon disbanded in 2005 which led James to form a new band named Son of Dork.
Unfortunately, Son of Dork couldn't reciprocate the success of Busted and ended up being disbanded. Then, James attempted to focus on his solo career under the name, "Future Boy."
As of now, he performs with his brother, Chris Bourne, in the band, The Bourne Insanity.
Who Is James Bourne's Girlfriend? 
James has been dating YouTuber Emily Canham since 2018. The pair started their relationship at a slow pace due to their fourteen years of age gap (James is the older one).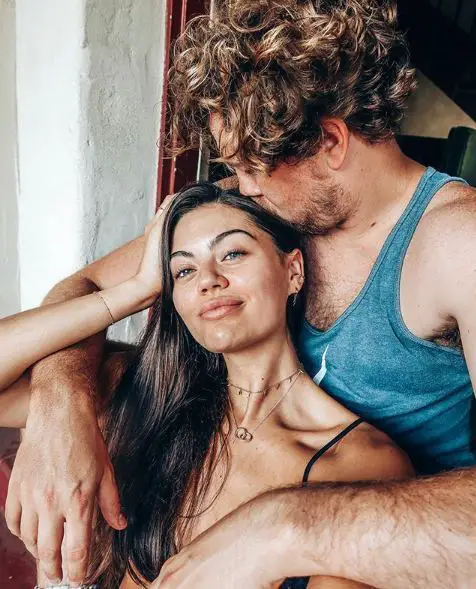 James Bourne with girlfriend Emily Canham in September 2019 (Photo: Emily Canham's Instagram)
For those unaware, Emily is a famous English YouTuber with over one million subscribers. She started on the social media platform to become productive during her sabbatical from school; she had to take a break due to constant bullying. 
Against Bullying:- American Journalist Emily Bazelon, A Rising Voice On Abortion and Bullying, Juggles Between Her Work and Personal Life
The YouTube hobby worked out for Emily as she has come far from her first paycheck of $79. Today she earns an average between $792 - $12.7K monthly which converts to $9.5K - $152K per year.
James' Past Dating Life
James was previously in a relationship with EastEnders actress Kara Tointon. The pair dated for 18 months till January 2005. It was rumored that Kara and James parted ways after his band, Busted, split. 
After Kara, the pop singer moved on with Gabriela Arciero. The pair dated for eight long years until their eventual break up in 2014. 
James' Career & Net Worth 
James has seen a lot of ups and downs in terms of his music career. His first attempt at started a band started when he was twelve; he formed a band named Sic Puppy. 
The band failed to become successful and James eventually quit school to focus on his career. He went on to form Busted and got signed with Universal in 2002. The band dominated the charts but the success was short-lived as it disbanded.
English Singer:- R&B Singer Hrvy Real Name, Songs, Brother, Dating Status Now
Following the band's split, James tried to reciprocate the success with another band, Son of Dork. The group released their debut album, Welcome to Loserville. But, they failed to remain together. 
Post the failure, James attempted a solo career which also didn't become mainstream. Today, he is busy working with his brother on the group, The Bourne Insanity. 
Further, James also has a clothing line named Sic Puppy. From his musical endeavor and entrepreneurship, James has a net worth of $1.5 million.
Facts On James Bourne
James was born on 13th September 1983 at Rochford, England. 

His birth name is James Elliot Bourne.

James has a height of 5 feet 10 inches (1.78 meters).