Entertainment
James Norton Partner Now | Will Become Wife Or End Up Like Former Beau?
James Norton is an English actor best known for his roles in the British Tv shows...Facing a heartbreak after his breakup with co-star..., James is all set to dip his hand in the pool of love again and is currently dating...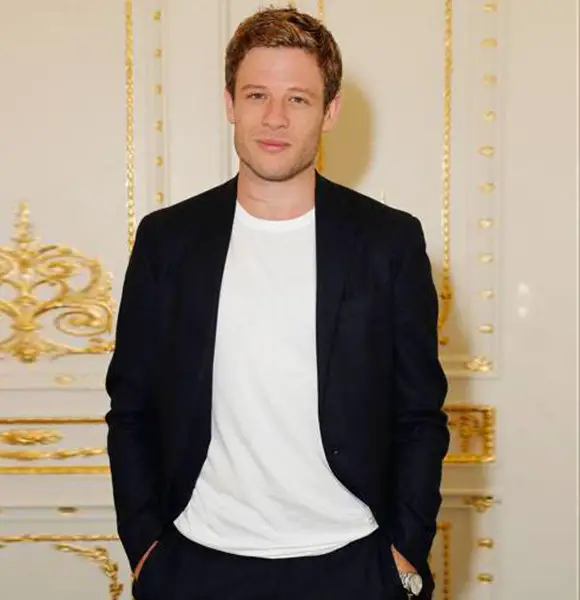 Dating co-stars and creating a complicated situation is what James Norton's dating life is summing all these years! 
In what looked like a settled relationship, James surprised everyone in and around him post his split with his former co-star girlfriend. With differences arising amongst the duo because of their professional hazards, their love-story ended in an 'acrimonious' manner.
However, James has since then seemed to restore his faith in love again, and his co-stars always seem to be his first preference.
Despite his personal life filled with ups and downs, James has not let his career suffer in any regards whatsoever. Tipped as the next James Bond by many, Norton already enjoys a blossoming career, with best yet to come!
Partner Talks: Married With Wife Or Dating Co-Star Girlfriend?
James Norton's love life is a roller-coaster ride of its own, full of ups and downs!
With love appearing in his door-steps time and again, the actor has not yet prepared himself to a commitment of getting married, nor has he decided to turn someone as his wife. However, chances have never been a shortage.
You May Also Like: Danny Wood Married Status After Split With Wife | What About Kids?
James' first major relationship highlight came when he started dating his War and Peace co-star Jessie Buckley in 2016, The duo, who first met on the set of the BBC show, soon developed a romantic bond despite them playing a brother-sister role in the series.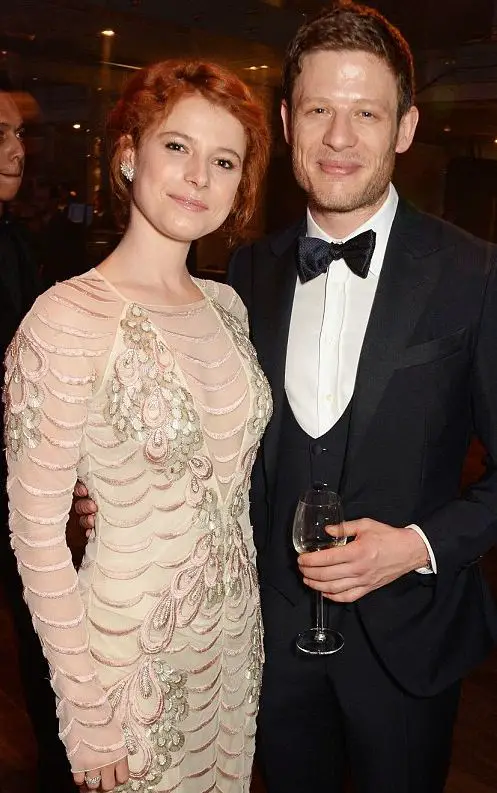 James Norton alongside his former girlfriend, Jessie Buckley. (Photo: dailymail.co.uk)
All seemed well for the two co-stars as they seemed all in for each other in the various public events they attended. However, heartbreak was just around the corner as the two soon headed their separate paths following two years of dating.
Talking to The Times in 2018, Jessie mentioned that the relationship ended because of the difficulty of dating a fellow co-star. She also mentioned her current status with the McMafia star.
"We have broken up, yes. It was acrimonious, but it's a tough job to have a relationship. If you are away for a year filming, you are just not physically around at points."
Times has since changed significantly, and Norton has quickly moved on from his previous relationship. The actor is currently dating another one of his co-star Imogen Poots.
Read Also: Why Rupert Grint Is Struggling With Dating, Girlfriend & Career; Where Now?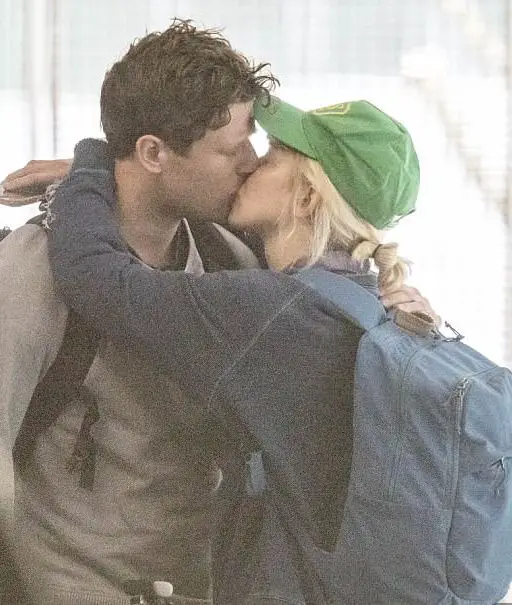 James Norton caught kissing his current girlfriend, Imogen Poots. (Photo: dailymail.co.uk)
The duo, who met each other while starring as a couple in the play Belleville, were spotted kissing each other on December 2017.
They have been together ever since and have made their relationship official after they made their debut public appearance at the Cannes Film Festival in May 2018.
Bio Reveals Age, Career Highlights, Religious Beliefs, and Net Worth
Born in London to his teachers' parents, James developed a love for acting at a really early age of 5. Now, age 33, James has followed his childhood passion to become one of the most talented actors of the present generation.
Starting his senior acting career with a minor role in the film An Education in 2009, James has achieved significant career heights. His most memorable performances come in various movies and TV shows including Flatliners, Happy Valley, and Grantchester On Masterpiece.
Don't Miss: Jim Rash Partner & Family | Believed Gay Man Personal Life & Net Worth​​​​​​​
Not identifying to any particular religion, James has some unique religious beliefs. In an interview with the Independent in 2016, James went into the details of his relationship beliefs.
"Nowadays you can sit around the pub table and someone says, 'I'm gay, I'm transgender', and no-one bats an eyelid. You say, 'I'm an evangelical Christian' and people – especially my generation – go, 'whoah, that's intense. But for me, faith doesn't carry with it these sinister undertones."
With a series of successful performances throughout his career, James remains properly compensated for his efforts to bring a character to life on-screen. The actor thus possesses a hefty net worth amounting to $6 million.