Entertainment
Why Rupert Grint Is Struggling With Dating, Girlfriend & Career; Where Now?
The ginger-headed Rupert Grint, ever since his appearance in cinema, has been remembered for his role Ron Weasley. But, at the age of 30 the actor, seems to be having a hard time juggling his love life with.....and his career.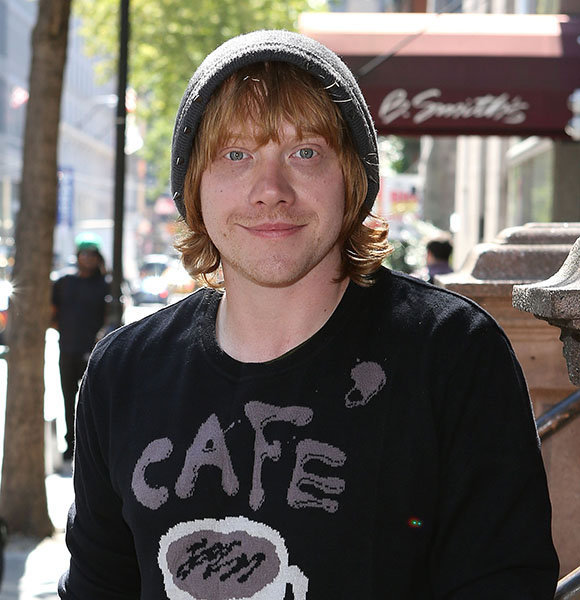 Harry Potter is never complete without the small, notorious and hungry all the time wizard, Ron Weasley, portrayed by Rupert Grint!
The ginger-headed brit kid, ever since his appearance in cinema, has been remembered for his sweet acting that he flaunts confidently on screen. The actor shot to stardom from Harry Potter, spreading his acting magic over audiences all over the world, riding the success' high hill ever since. 
But, when Rupert Grint grew up into a 30-year-old actor, things didn't seem to be favoring him so much as it did before. Stuck between career and love life, the Harry Potter star has been struggling amidst all stardom and emotions.
Stuck In An Undecisive Relationship With Girlfriend; "When It Comes To Girls, I'm Quite Insecure"
No wonder, how Rupert earned heaps of fans overnight from chart-topping movie series, Harry Potter. The red-headed character, who starred as a scared, confused but yet a loyal best friend of Harry, was much appreciated by the viewers.
And Rupert's on-screen romance and the most anticipated kiss with Emma Watson was also something that all the Potterheads lived by.
However, his off-screen love life doesn't seem as mesmerizing as it did in camera.
The Driving Lessons star has been stuck in a relationship with his girlfriend, that even the duo are unsure about. It has been nearly 6 years that Grint has been going out with the English actress Georgia Groome.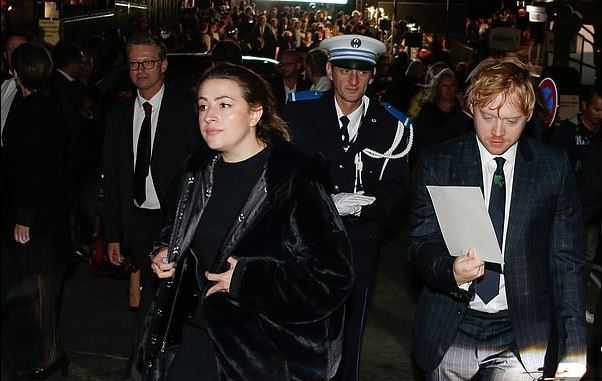 Rupert Grint with his girlfriend Georgia Groome at the Daniel Film Festival on September 2018 (Photo: Dailymail.co.uk)
The pair first met each other for the first time in 2011 and has been dating ever since. But, their romance seems to be jagged by its on-off nature, making their entire relationship unpredictable.
The couple is seen holding hands and appearing in the film awards together sometimes, but rest of the time, their extreme low-key relationship leaves the Paparazzi uncertain.
Grint, who has dated other Hollywood stars, from Katie Lewis in (2004-2008), to the Brit singer Lily Allen in 2008, and a short-lived romance with Kimberly Nixon in 2010, has currently been associated with Groome for a while.
Read More About Lily Allen: Lily Allen Cheated Husband For Children? Dating Again At Age 33 | Details
But his brief answer about his personal life where he said:
"I've never been seriously involved with anyone. I've certainly never been in love. I've always preferred to keep things casual. I'm not seeing anyone now and I don't feel the need to have a girlfriend, I tend not to go for the very pretty ones. I prefer the quirkier types, the ones who are a little weird. But when it comes to girls, I'm quite insecure."
Proves that the actor still has got to embark on any serious real-life romance.
Rupert Grint Facing A Turmoil Of Career Downfall!
Rupert Grint was the eldest amongst the three siblings in the family, who had risen to fame at an early age of 11.
His career outbreak came from the first series of Harry Potter: And The Sorcerers Stone, where Rupert won the role of Ron Weasley after auditioning for the role with his bright red hair and a bubble wrap costume that his mom made for him.
Don't Miss: Erin Darke Getting Married? Rumored Wedding, Husband-To-Be Is 'Chosen One'
Being a super fan of J.K. Rowling's fantasy saga, Rupert had been a success at making a career out of it.
With a few other movies and tv shows played on the side portraying as either a non-gay man in Driving Lessons or a troubled teenager in Cherry Bomb, Rupert Grint has claimed a maximum portion of his $50 million's net worth to Harry Potter series singularly.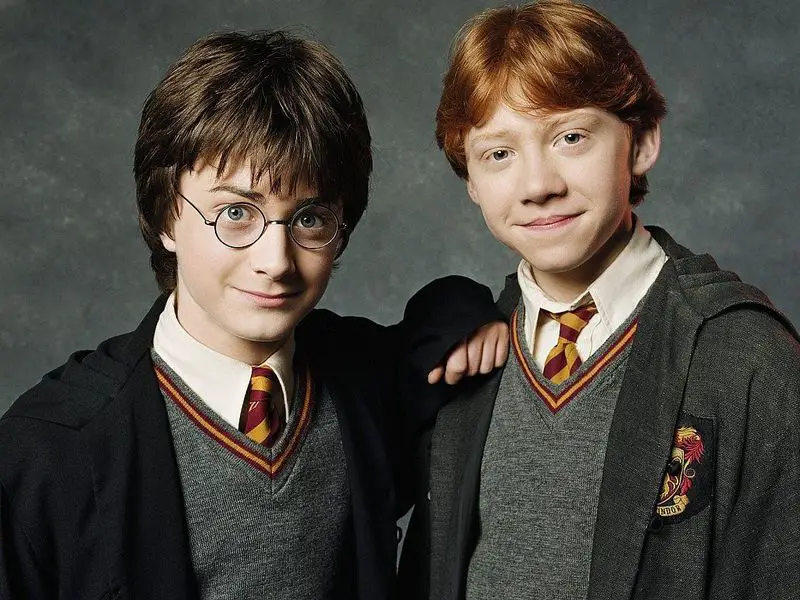 Rupert Grin with his co-star Daniel Radcliffe in the Harry Potter series (Photo: MTV.com)
But after an end of the Hogwarts tale, Rupert's career also seemed to hit the end button simultaneously. Unlike his other co-star Emma Watson and Daniel Radcliffe, Grint has been unable to stick strongly to the acting field and mark his prominence for the same.
Who Is Ema Watson Dating: Chord Overstreet Steps Out With New Girlfriend Emma Watson - Secretly Dating!
He recalls this incident in an interview saying:
"It's always at the back of my mind that acting might come to an end for me when Harry Potter finishes. I don't know if I'm good enough to have a long career. I've got a bit of an inferiority complex about my acting. My self-esteem is quite low in that sense." What will he do if not acting?
With a childhood dream of opening an ice-cream truck, Rupert Grint seems to have been considering this option quite a lot these days as he has purchased an ice-cream van and has further recalled his dream by saying:
"These days I keep it well stocked. I probably spend more time driving around in that van than anything else, and if the acting suddenly comes to a halt, I can't imagine a better job than being an ice cream man."
From a Hollywood sensation to an ice-cream man, no wonder how the Brit lad has been hitting a rough point in life juggling between deciding what he wants to be and who he wants to get married with.