Entertainment
James Packer Dating Status, Family Insight & Net Worth Details
James Packer is an Australian billionaire...world's richest Australian in...currently dating Kylie Lim...engagement rumors...earliest known romantic partner...when his girlfriend...engagement was called off...his wife...three children...engaged to Mariah Carey...carries a net worth of...at the age of...relationship with his family...with the ethnicity...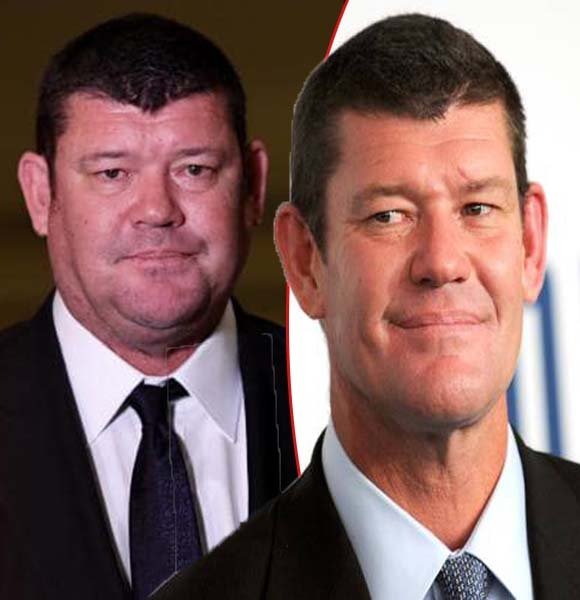 James Packer is an Australian billionaire who inherited his fortune from his media mogul father, Kerry Packer. World's richest Australian in 2006 and 2007, he is a juggernaut in the casino industry.
Girlfriend & Dating
James Packer is currently dating Kylie Lim, a Canadian-born model. Their relationship started in 2017 after James separated from his ex-fiance, Mariah Carey. 
Their relationship was confirmed by the billionaire's friends in December of 2017. The two have grown much closer since then.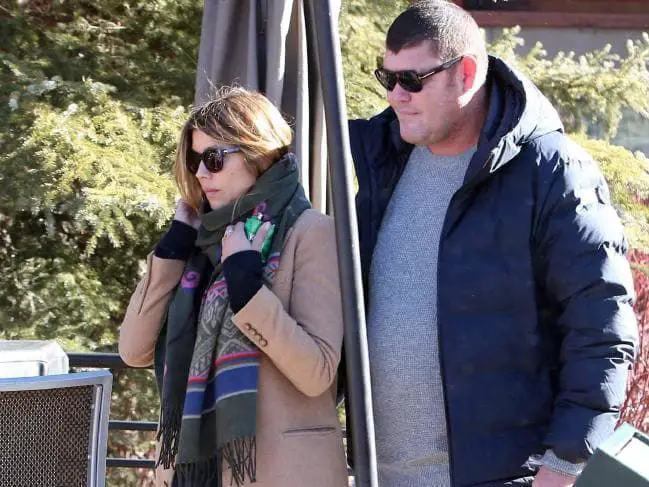 James Parker with his girlfriend Kylie Lim (Photo: Daily Mail)
The duo sparked engagement rumors when Kylie was spotted wearing a rose gold ring during her trip to Capri, Italy, in 2019. The casino magnate spoke to The Sydney Morning Herald in July of the same year about the rumor. He disproved the speculation regarding his supposed proposal to his girlfriend. 
A spokesperson of James revealed more about the issue to The Daily Telegraph newspaper: "Alas, they're not engaged, well, at least not for now."
James Packer's Past Relations, Wife & Children
James' earliest known romantic partner is Tziporah Malkah. They started dating in 1991 and were engaged sometime later. Sadly, their relationship had run its course over the years, and the engagement was called off in 1998. 
More About Tziporah Malkah:- Tziporah Malkah Reveals Split With Media Mogul Fiance Along With Telling Her Kate Fischer Side Of Story
A year later, in October of 1999, the billionaire married Jodhi Meares, a fashion designer, and model. The couple eventually split in 2002, after which James remained single for the next few years. 
James remarried in June of 2007. His partner was Erica Baxter, a model and singer. The pair had three children in the course of their marriage: Indigo Packer (born 2008), Jackson Lloyd Packer (born 2010), and Emmanuelle Sheelah Packer (born 2012). 
Unfortunately, the two announced their split in September of 2013. 
James' next romantic partner was none other than the famous singer, Mariah Carey. They got engaged in January of 2016 only to go their separate ways in October of the same year. 
Family & Net Worth
James was born to Kerry Packer and his wife Roslyn on 8th September 1967. He also has an older sister, Gretel Packer, who is two years older than him.
The billionaire inherited a lot of his father's assets upon his death in 2005. He sold much of his father's press and network business to invest in the casino business.
He is a major shareholder of Crowns Resorts, Australia's largest gaming and entertainment group. He is also a film producer known for The Revenant (2015), Winter's Tale (2014), and Blended (2014). 
World's Richest Man:- Inside MacKenzie Bezos & Husband Jeff Bezos Divorce, What's At Stake?
According to Forbes, the gambling tycoon is worth $2.9 billion.
Interesting Facts
James' sister, Gretel, is also a billionaire.
He bought an $80 million mansion in L.A. in 2018, which previously belonged to Danny DeVito. 
He had a feud with his sister over their father's expansive estate.