James Veitch interaction with online spammers...didn't go on tour 2019 because...career as a stand up comic began in...owns a net worth of...turned 30 years of age on...labeled a gay because... the family man at heart...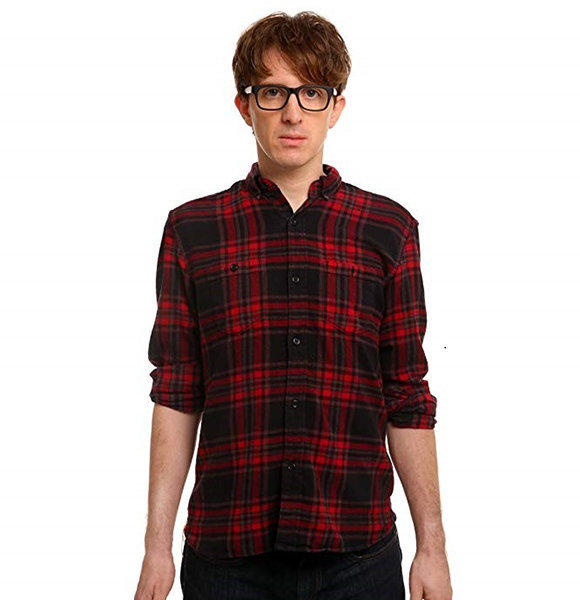 Hailing from the Great Britian, James Veitch is a best-selling author and a revered stand-up comedian.
Rising to international stardom with the web series Scamalot, James garners the crown of a YouTube star. As of August 2019, he boasted 671 thousand+ subscribers on the social media giant.
Elsewhere on Twitter, over 43 thousand people follow James. Meanwhile, the comic summons more than 41 thousand followers on Instagram.
Tour 2019, YouTube & Net Worth
James' foray into the world of YouTube began in 2009. In subsequent years, he went on to amass a cult-like following. His humorous observations, coupled with likeability, transformed him into a YouTube sensation.
YouTube Changed His Life:- Michael Dapaah Married, Tour 2019, Family, Net Worth
Back in August 2017, James scored a viral hit with a video titled Siri Vs. Alexa. Two years later, he announced a new show called SuperHyperLiteral via Instagram. SuperHyperLiteral was a YouTube exclusive. 
Busy filming and promoting SyperHyperLiteral, James opted not to embark on a tour in 2019. After all, solidifying his net worth shouldn't be an issue for James. Royalties from the book Dot Con should keep his finances in check for a while.
Stand Up & Spam Controversy
James drew inspiration from his real-life interactions with spammers online for the book Dot Con. The book, in turn, served as the blueprint for the YouTube series Scamalot.
Sharing his experience with the spam emails, James even gave two TED talks. Interestingly, Jimmy Fallon referenced his TED talk in an episode of The Tonight Show in 2019.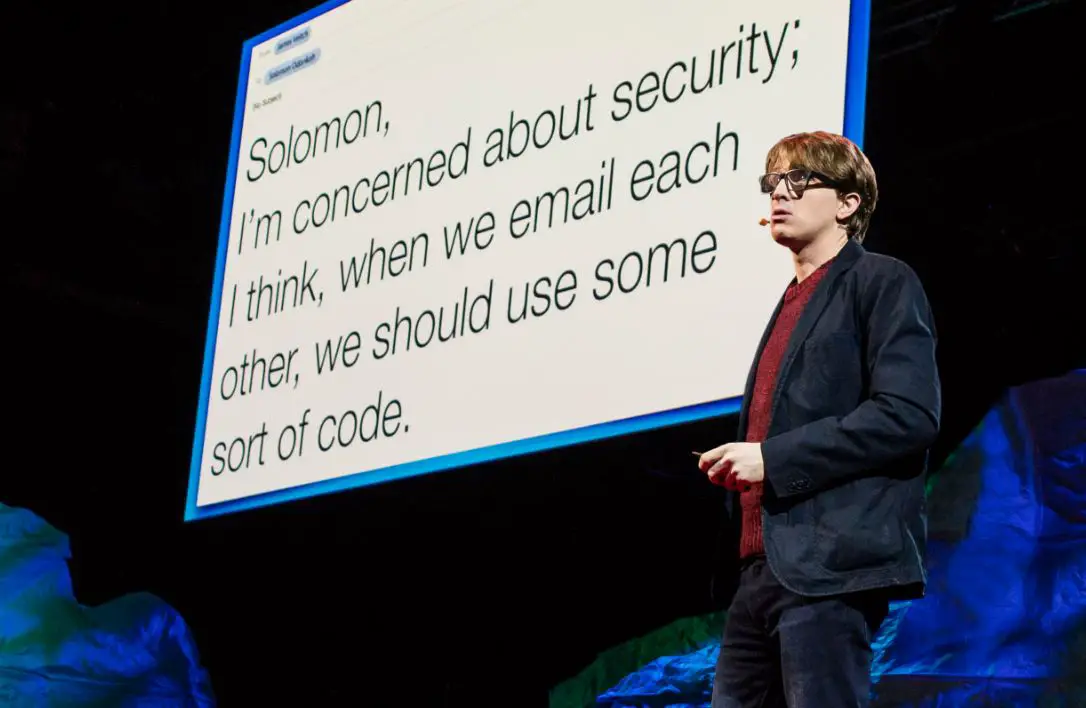 James Veitch gives his TED talk in 2015 (Photo:- ted.com)
James career as a stand up comic began in 2014. August that year, he performed at the prestigious Edinburgh Festival Fringe as a solo act.
Beyond the spams-inspired book and other endeavors spawned from it, James gets best remembered for his work on Pappa Joe and Middle of Nowhere.
With Wife Or Gay?
Contrary to his out-going personality, James keeps his love life in the dark. Never mind about his wife, he is yet to claim anyone as his girlfriend publically.
Celeb With High-Profile Romances:- Eddie Griffin Wife, Kids, Family, Net Worth
As it happens with a celebrity with secretive dating life, James reluctance often gets with rumors of him being a closeted gay man. For his part, the British stand-up comedian doesn't seem to mind the tag.
Age & Family
Per his date of birth, James turned 30 years of age on 1st April 2019.
The British comedian/writer is a family guy at heart. What the fans know from his social media posts is that James adores his niece, his sister's daughter. To fans' delight, he leaves little nuggets of his family life.