Jamilah Lemieux is a well known cultural critic, writer...completed her school education from Whitney M.Young Magnet...find a husband who is interested in dating...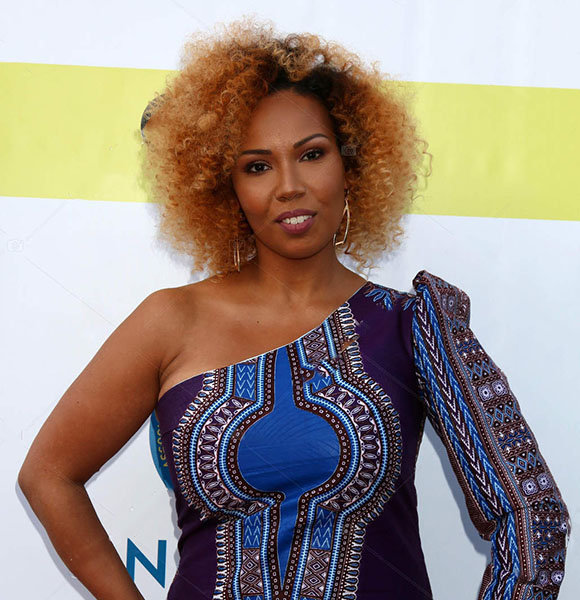 Jamilah Lemieux is a well known cultural critic, writer, and editor based in New York City. Her works mostly focus on the issues of race, gender equality, and sexuality.
Throughout her career, as an influential women figure, she has made appearances in various notable TV and radio stations like CNN, ABC, NPR, MSNBC where she discussed on issues of harassment, racism, and recent political events.
On 2014, Jamilah was honored by The Root as the country's 100 Most Influential African-Americans.
Jamilah Lemieux's Bio: Career & Net Worth
Jamilah Lemieux was born on 22 July 1984 in Chicago, Illinois to unmarried parents. Like Jamilah, her parents were also involved in advocating black rights issues.
Her father David Lemieux was a member of the Black Panther Party; whereas, her mother was involved in the Student Nonviolent Coordinating Committee, a major civil rights movement organization in 1960.
Jamilah Lemieux completed her school education from Whitney M.Young Magnet School and in 2007, received her undergraduate degree in fine arts from Howard University.
She started as a writer in 2006 through her award-winning blog, The Beautiful Struggler, where she wrote under the pseudonym, Sister Toldja.
Likewise, Jamilah went on to work for major publications including the Clutch, Madame Noire and Columnist writing articles and publishing columns on diverse topics and issues. Through her writings, she addressed several issues that ranged from pop culture to race and gender politics.
Read Also :- Mark Thompsons daughter protesting the killing of unarmed black man by police
Her breakthrough as a professional writer was after she joined Ebony Magazine in 2011, where she was promoted to senior editor three years later.
As of now, she is working as a communication and engagement advisor on Cynthia for NewYork campaign and has even made appearances as a public speaker at several cultural events including the official commemoration of the 50th Death Anniversary of Malcolm X.
Going over her work history, it evident that she is doing well economically as the job of a communications manager alone pays more than $100,000 a year. However, the figure of her net worth remains undisclosed along with her height.
A Single Mom And Inspiration For Many
Jamilah Lemieux isn't married yet, but she has a beautiful daughter named Naima Freedom Lemieux-Giles, who was born in 2013. Jamilah was pregnant with Naima while she was on the verge of breaking up with her boyfriend, Dave Giles.
You May Also Like:- Apryl Jones: A Single Mother At 31; Became Pregnant, Had Baby But Split With Partner
During her pregnancy, Jamilah was afraid that she would have to sacrifice her dreams and aspirations like many other single mothers to take care of her child. But, taking a look back at her career accomplishments as a cultural critic while also raising a daughter, Jamilah's outlook on single motherhood has probably changed a lot.
After all, coming from an Afro-American ethnicity, she is among a leading voice of the black community and her culture.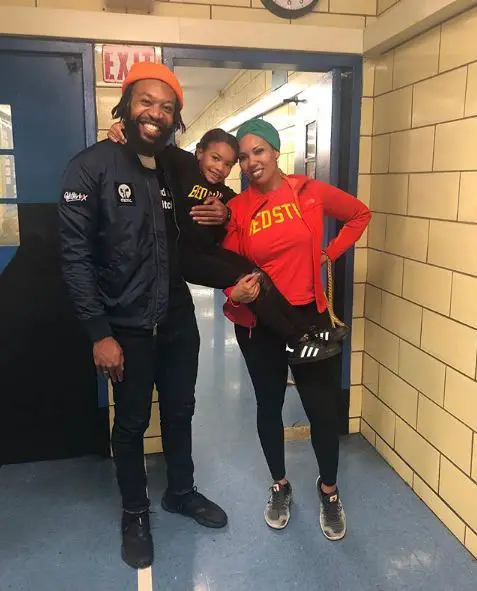 Jamilah Lemieux with daughter Naima Freedom and ex-boyfriend Dave Giles (Photo: Jamilah Lemieux's Instagram)
Meanwhile, her daughter's father and Jamilah's former lover, Dave Giles has his own family now. He has also been co-parenting with Jamilah by spending time with his daughter. Dave works as a creative technical head at a firm based in New York.
On the other hand, Jamilah resides in Brooklyn with her daughter and hopes that she'll eventually find a husband, who is interested in dating a single mother.