Entertainment
Marc Anthony Thompson Wife, Married, Net Worth & Daughter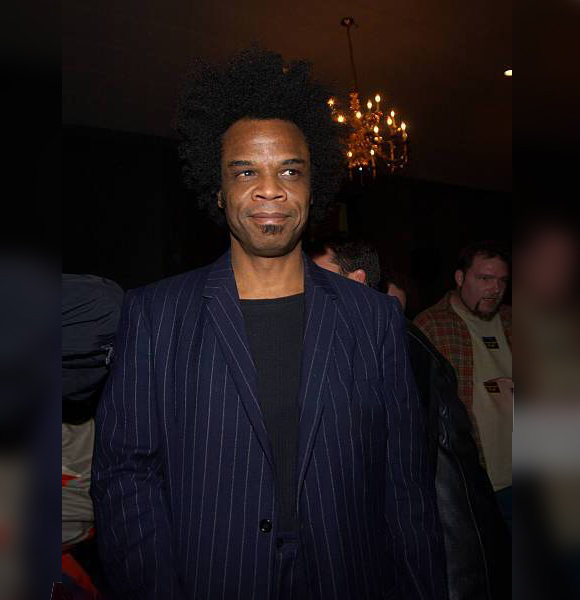 Marc Anthony Thompson is an American musician and songwriter known famously by his alternative name Chocolate Genius. Under this stage name, he released albums like Black Music(1998) and God Music(2001) that went on to receive favorable reviews from critics.
Apart from his successful career, fandom is well curious about the star's married life with his wife, So let's get into it:
Who Is Marc Anthony Thompson's Wife?
As for Marc's espoused life, he has been married twice.
He shares two daughters with his former partner Kate Starlin and a son and another daughter with his second wife, whose name is unknown to the public.
His former partner, Kate Starlin, is half-Mexican and a professional photographer. As for his daughter Tessa Thompson, Marc resided with his second wife and children during Tessa's childhood days. However, it's unknown whether Marc is still living together with his second wife.
Any official information on Marc Anthony's age and height are also kept in secrecy. Also, his place of education and schooling is not disclosed yet to the media.
Thompson's Daughter 
Well, one of his daughters, Tessa Thompson, is a female superhero on the screen, to be exact.
She is a leading black actress in Hollywood these days with a net worth of 4 million dollars, according to Celebrity Net Worth.
She went on to play the role of female superhero Valerie in the Marvel movie franchise and also gave her performance in favorite films and series like Westworld(2016), Creed(2015), and Dear white people(2018).
Apart from her successful career in the entertainment industry, Tessa has also founded a production company named "vivamaude," which expertises in manifesting spaces, stories, + worlds.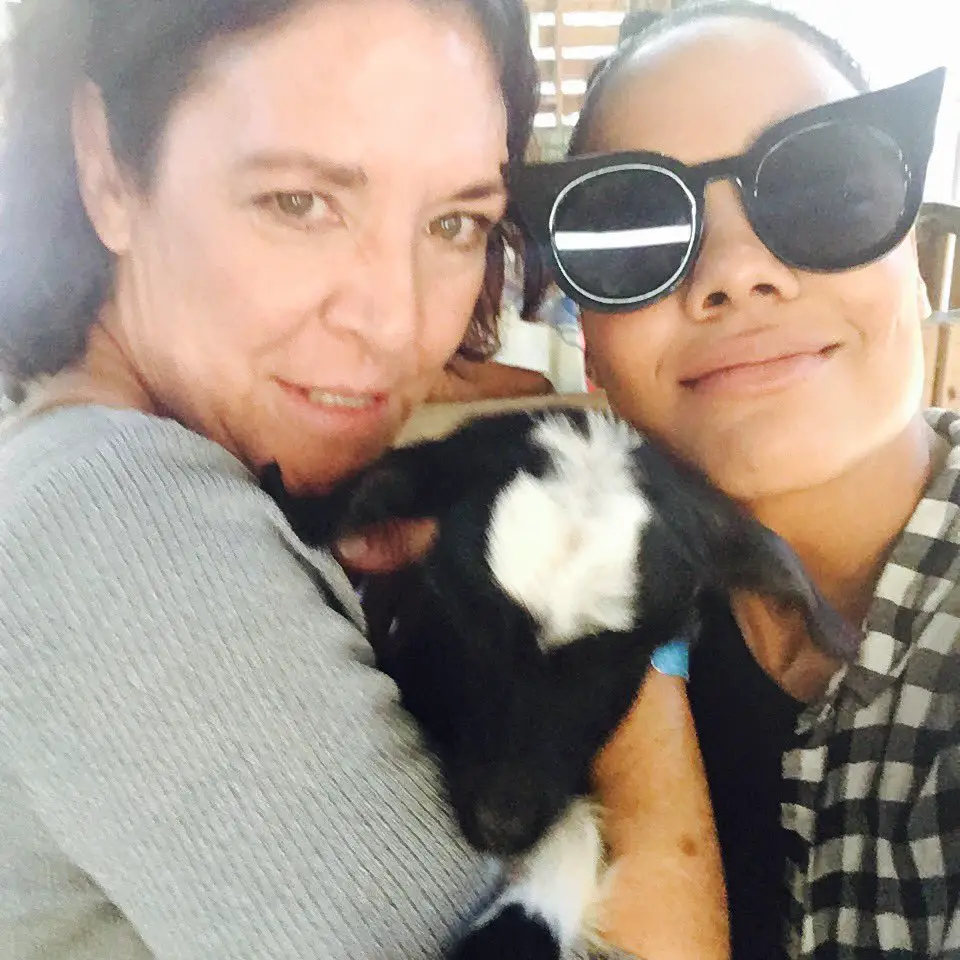 Tessa Thompson with Her Mother and Marc's Former Wife Kate Starlin (source: Twitter)
She has been very vocal as an artist in speaking out on several issues of racism that black people face within and outside the industry.
During the premiere of her movie Selma(2014), she organized a protest along with her co-stars in response to the killing of unarmed black men Eric Garner and Michael Brown by the police.
Another Marvel's Lady Superhero:- Letitia Wright Has Boyfriend? Would Be Surprise If She's Not Dating
Marc Anthony has not only succeeded in generating incredible records but has provided the industry with exceptional talents as an artist and a father.
Thompson's Background and Career
Originally of Afro-Panamanian descent, Marc Anthony Thompson was born in Panama. While he was a kid, he moved to Los Angeles with his parents.
He grew up taking inspiration to create music from acclaimed artists such as Bob Dylan and Marvin Gaye. Marc soon started writing his songs. Eventually, he released his first solo album titled Marc Anthony Thompson in 1984.
You May Also Like:- Roxanne Shante Baby Father, Relationship, Parents, Net Worth
After migrating to New York in 1992, he started to release several records in collaboration with other musical groups, even touring with Bruce Springsteen. His albums like Black Yankee Rock (2005) and Swan songs (2005) have a distinctive style with a fusion of rock, jazz, soul, and hip-hop.
Apart from albums, he has also composed, and written scores for several notable films and shows, including I Am Sam(2011) and Twin Falls Idaho(1998).
Stay with us for more updates!