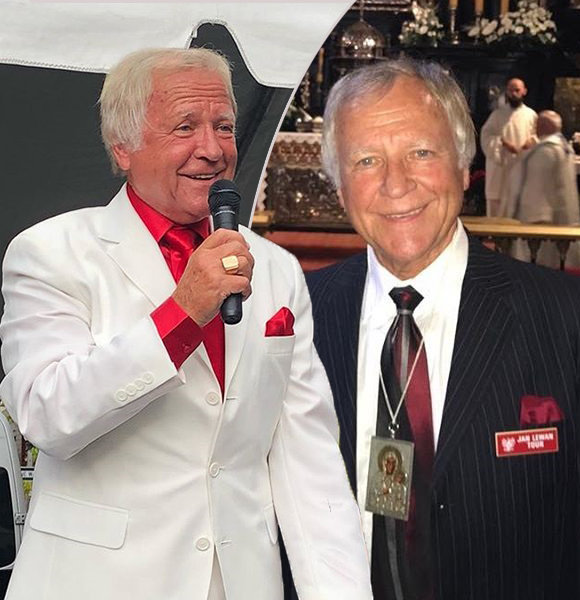 Jan Lewan is a well-known polka singer and even secured a Grammy Award nomination. In 1995, his album Jan Lewan and His Orchestra was nominated for the Best Polka Album category.
However, he is equally known for financial crimes he committed by putting his investors at risk. In 2001, he was charged guilty of running a Ponzi scheme and scamming millions of dollars.
The musician scammed his 400 investors across 22 states of the US of nearly five million dollars. He did plead guilty to his crimes and served time in jail for five years until 2009.
Jan Lewan's Wife, Children
As of today, Jan's relationship status remains unknown. However, he was married to Rhonda Lewan Saive, a former Mrs. Pennsylvania pageant winner. He first met her in his struggling years while he moved to Pennsylvania.
International Swimsuit Pageant :- Who Is Anna Burns? Wes Welker's Wife Exclusive Bio That You Must See
The pair got married and bore two children: a son named Daniel Lewan and his daughter is Amber Lewan.
Both of his children are married, and he is already a grandfather to Daniel's son Tyler. His son works as a general manager for a hotel. Likewise, Amber is a professional chef and is married since 14th October 2018.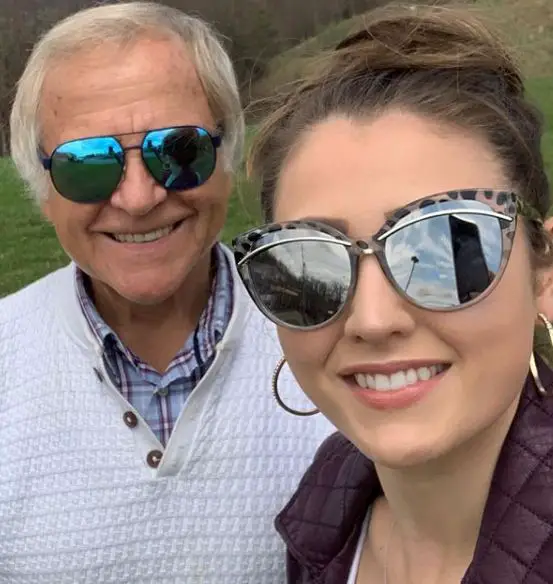 Jan Lewan with daughter Amber Lewan on 23rd April 2019 (Photo: Jan Lewan's Instagram)
On the other hand, his then-wife has her own family now and is married to Steve Saive, a former trumpet player from Jan's orchestra. She has been remarried since 2010.
Facts About Jan Lewan Including Age :
Jan was born during a very troubling time in 1942 in Nazi-occupied Poland.
After he migrated to the United States in 1971, he worked jobs such as collecting garbage and lifting carcasses in a meat factory.
In 2001, two of his band members lost their life after the driver fell asleep while driving the tour bus. Moreover, the driver was none other Steve Saive, his other band member, and Rhonda's current husband.
Following the crash, his son Daniel was hurt severely. However, thankfully, he survived.
His life story became the premise of Netflix's 2017 movie The Polka Kind, where Jack Black portrayed his character.
Dated Jack Black:- Laura Kightlinger Dating, Family, Net Worth
Interestingly, the musician and his business investors were granted access to meet and greet with late Pope John Paul II. But, it remains a mystery how he pulled it off.
The singer also hosted his local TV show on the Fox-affiliated station in northeastern Pennsylvania for seven years.