Entertainment
Janel Parrish Doesn't Like To Keep Blessed Dating Affair Private; Flaunts Boyfriend All Over Instagram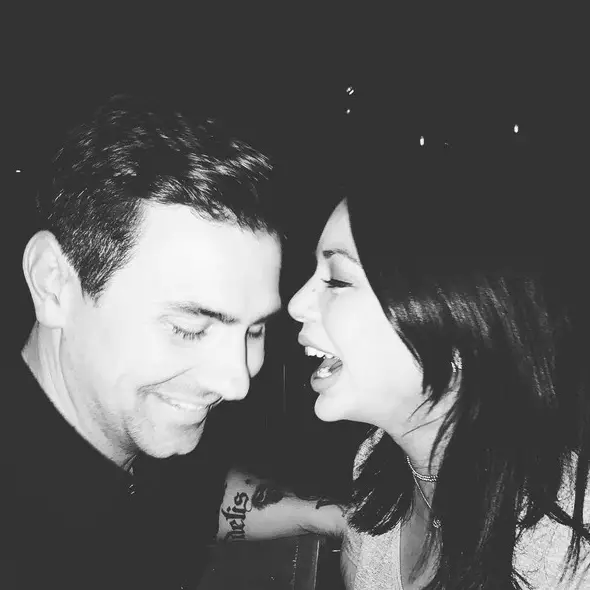 Janel Parrish Doesn't Like To Keep Blessed Dating Affair Private; Flaunts Boyfriend All Over Instagram
Entertainment
There are celebrities who are inclining their career to the success by keeping their personal life low-key, and on the other hand, there are some celebrities who are flaunting their love life in the social media. The celebrities who are flaunting their love life are not just enjoying their relationship but also are enjoying a prolific career.
Let's meet Pretty Little Liars star Janel Parrish who has joined the cabal of celebrities and revealing their affair via Instagram. When we went through Janel's Instagram, it seems that she doesn't like to keep her blessed relationship private.
Janel's love interest is something that is making different news in the tabloids. When one goes through her Instagram, we can find her being involved in a romantic relationship with a good looking guy who is popular as c_long on Instagram.
On February 22, 2017, Janel wished her boyfriend "Happy Birthday" by sharing a cute video of the duo on her Instagram. On the video, she wrote-
"It's my love's birthday today. I'm grateful he was born so that one day I could meet the man who would show me what absolute and complete unconditional love is. Thanks for being my best friend. Let's always flirt. Happy Birthday @c_long. I love you."
Likewise, on Feb. 12, 2017, c_long shared a picture on his Instagram where Janel was seen taking a selfie while kissing him.
This pair is not only enjoying but also sharing their pair on social media, but they also went on a vacation together to Waikiki Beach, Hawaii on Jan 7, 2017.
No doubt they are enjoying a romantic relationship, but the question is how long will their relationship last? Will Janel move into another relationship or will end get married to him? Well, this isn't the first time of the mixed ethnicity actress Janel's dating news and rumors are spreading like a wildfire all over the tabloids.
On May 2015, she was believed to be dating Justin Altamura. However, there was not any news about their separation. Prior dating Justin, she was said to be in a relationship with Val Chmerkovskiy in 2014.