Entertainment
Who Is Jason Heyward Wife? Girlfriend, Family, Salary, Net Worth
Jason Heyward, you will be surprised by the...weird as it sounds even google itself could not justify it's meaning-making it the first for...was engaged with his beautiful girlfriend Grace Heller in...his debut season in the MLB for the Atlanta Braves, the outfielder finished second in the race for...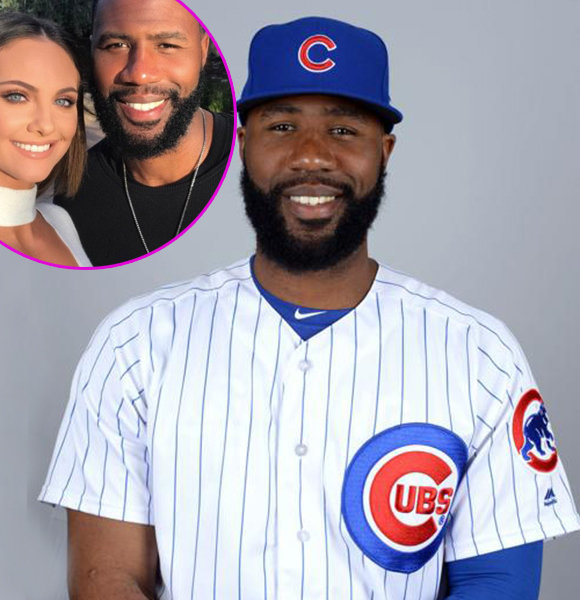 The world is full of unique people with their unique names, but when you search for the middle name of MLB right fielder Jason Heyward, you will be surprised by the outcome.
Jason Heyward's middle name is Adenolith, and it has no meaning. As weird as it sounds, even Google itself could not justify its meaning-making.
Just like his out of the world middle name, Jason is also an out of the world personality. 
Married To Wife? Relationship With Girlfriend
A successful professional career does not reflect the same success personally. Somewhat similar is the case for Jason Heyward.
Soon To Be Married:- Is Chloe Lattanzi Married? Also Know About Her Plastic Surgery
He was engaged to his beautiful girlfriend, Grace Heller, in March 2017. But, soon the news of their split plagued the internet and shocked the whole world.
Despite coming so close to marriage, the duo did not make it all the way. Further, the couple hasn't even revealed the reason for their split.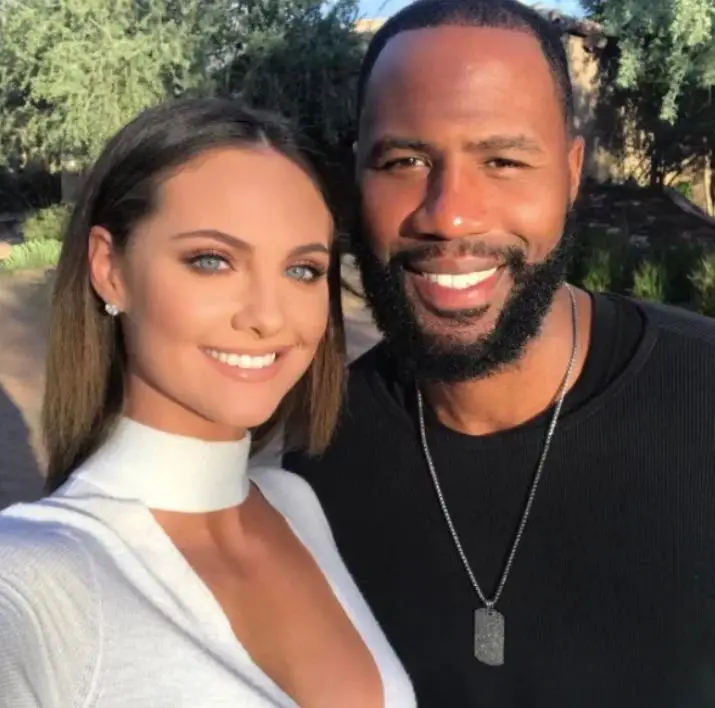 Jason Heyward with his girlfriend Grace Heller pre-2017 (Photo: fabwags.com)
Just before the news of the split, the ex-couple had attended one of Jason's friend's wedding in January, which had raised high hopes amid fans.
Salary & Net Worth Details
Jason Heyward is regarded as one of the most excellent outfield defensive players of his generation. Since his minor league debut in 2007, he has not looked down and kept on improving as a player. In his debut season in the MLB for the Atlanta Braves, the outfielder finished second in the race for NL Rookie of the Year.
Also, in his 12 years of playing career, he has been awarded the Gold Glove Award and Fielding Bible Award twice.
Changed Person:- Simon Cowell With His New Look & Remarkable Weight Loss
Further, Jason also bagged 2014 Wilson MLB Defensive Player of the Year before signing a massive 8-year contract worth $184 million with the Chicago Cubs in 2015. 
Now, mid-way through his contract already, the Cubs star accumulates a massive net worth of $50 million and earns a salary of $26 million.
Jason's Short Bio: Age Family
Jason Heyward was born on 9 August 1989 in Ridgewood, New Jersey, to parents: Eugene and Laura Heyward. As a child, he was accompanied by his small brother Jacob - who also plays professional baseball for Sacramento River Cats.
The siblings were highly influenced to pursue a career in baseball from their father and uncle, who were also college basketball players. Being the elder amongst the two, Jason was the first to pursue the goal.
During his time at Henry Country High School, he started playing baseball and was surprisingly better than most of his friends. After his graduation, he was immediately picked in the MLB Draft by Atlanta Braves in 2007.
There, he completed his Rookie years and joined Chicago Cubs in 2015. In his second season for the Cubs, the New Jersey native helped his team lift the World Series title for the first time in a hundred years in 2016.
Now, he is in his fifth season with the team and is one of their most experienced and talented players in the whole squad.
Things To Know About Jason Heyward:
He stands at a height of 6 feet 5 inches (1.98m) and has a bodyweight of 108 kgs.
He is a right fielder, but bats left-handed.
His middle name is one of a kind in the whole human race.