Entertainment
Simon Cowell With His New Look & Remarkable Weight Loss
Simon Cowell prior to his weight loss on...with some motivation and strict diet plans, the TV icon has...strict workout schedule along with bike...out of the smoking, the drinking, and diet, what do...a noticeable amount of fat from his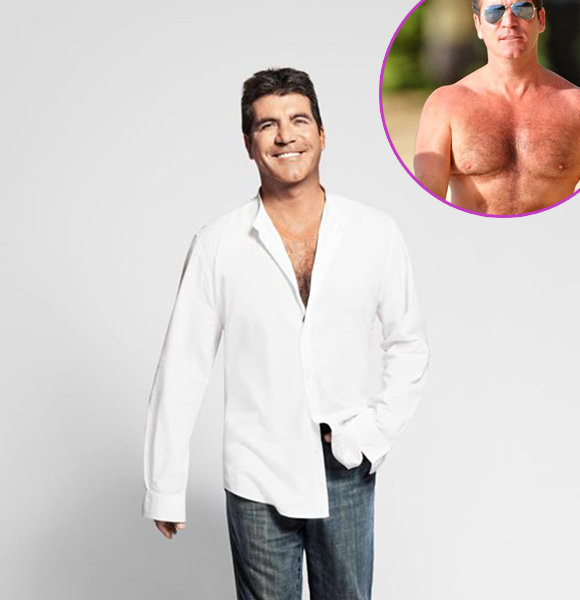 2019 is almost in its end, and X Factor's prized possession Simon Cowell is giving a start to another year as a changed man, at least in terms of physicality. Yes, he has kept the viewers in awe with dramatic weight loss.
The reality show judge has managed to cut off quite a noticeable amount of fat from his dad bod as he has managed to lose 9 kilograms (20 pounds).
As a result, fans all over are wondering how he managed to pull it off. Well, it turns out that along with some motivation, the TV icon has been following a strict diet plan.
Interestingly, his organized diet isn't the only thing that paved the way towards a healthy body. There are personal reasons behind his determination to make a physical transformation at the midlife stage of his life.
Weight Loss Journey
Simon's change in his new lifestyle seems to have been triggered by his desire to live a healthy life with his growing age. In  October 2017, he fell down the stairs during the middle of the night while getting himself a glass of milk.
Maintaining A Healthy Lifestyle :- Bikram Yoga Wiki, Benefits, Poses 
It was later found out that he fell due to low blood pressure, but thankfully, he didn't suffer any significant injuries following the incident.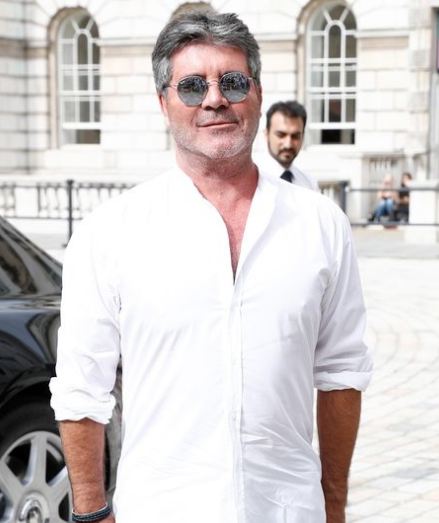 Simon Cowell before his weight loss on 17th July during his presence at The X Factor 2018 launch (Photo: liverpoolecho.co.uk)
However, he started taking necessary measures and made sure to intake healthy foods as per the recommendation of professionals.
Sharing the experience about the start of his withdrawal from various unhealthy eating habits, he revealed on The Ellen Degeneres Show quoting, 
 'I went to see this doctor in London. We did some tests. And then a month later he said, "You have the worst diet I've ever met from any patient.' So I went, "Okay, out of the smoking, the drinking, and diet, what do I have to drop?" And he said, "The diet." So I said, "I'm in!"
Interestingly, the TV judge was inspired to go on a strictly vegetable diet cutting off red meat, all thanks to his son Eric. Interestingly, he even named his diet "The Eric Cowell Diet" after his son, who is fond of raw vegetables, unlike most kids.
Rigorous Diet Plan :- Sadik Hadzovic Net Worth, Bio, Diet, Training
Apart from a strict veg diet, his tight workout schedule, along with bike riding and weightlifting, has helped him maintain an attractive weight 2019.
Age, Height, New Look
As per official records, Simon's birthdate is 7th October 1959; whereas, his place of birth is London. Standing 5 feet & 8 inches (1.74 m) tall, the TV personality has proved in recent years that with just enough effort, it's still possible to maintain an attractive and healthy figure.
His drastic weight loss was more apparent after he was spotted on 16th November, leaving the shoot of The X Factor. As Simon stepped out of the venue, he could be seen flaunting his slim chest as he wore an open-collared white shirt and a dark blue blazer.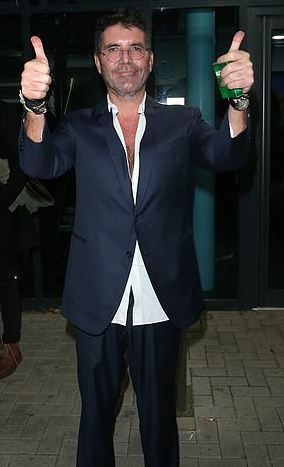 Simon Cowell shows off new face after weight loss on 16th November while leaving the Venue of the X-Factor (Photo: dailymail.co.uk)
Also, before this, tabloids had spotted him packing in some abs, a month earlier during his vacation with family in Mexico. Apart from the pack, he was spotted sipping in a glass of green juice. So yeah, Simon has taken an extreme liking to his veggies.