Entertainment
Jason Hoppy - The Man Who Continued Harrowing Battle With Ex-Wife Even After Divorce! Has Any Dating Affair Now?
The name of the celebrity, Jason Hoppy, always comes along with the Real Housewives of New York City's alum Bethenny Frankel. The ex-husband of the reality star, Jason Hoppy, has been in the limelight since the former pair had a horrible relationship, which didn't end even after a divorce.
Most of us know that almost everything in life has an end, but the contentious relationship between Jason and Bethenny doesn't seem to end, as Jason continues the harrowing battle with his estranged wife. However, has he found a lady love after his divorce battle? Stick around to find out!
Jason Hoppy's failed Marriage with Bethenny Frankel
The handsome guy with a job as a medical sales executive, Jason met his ex-wife, Bethenny Frankel in New York City club in November 2008. After knowing each other for eleven months, Jason got engaged to his then-girlfriend, Bethenny.
During that time, Bethenny was pregnant with the couple's first child. On, 28 March 2010, Jason and Bethenny exchanged wedding vows and got married to each other. After a few months, on 8 May 2010, the couple welcomed their daughter Bryn.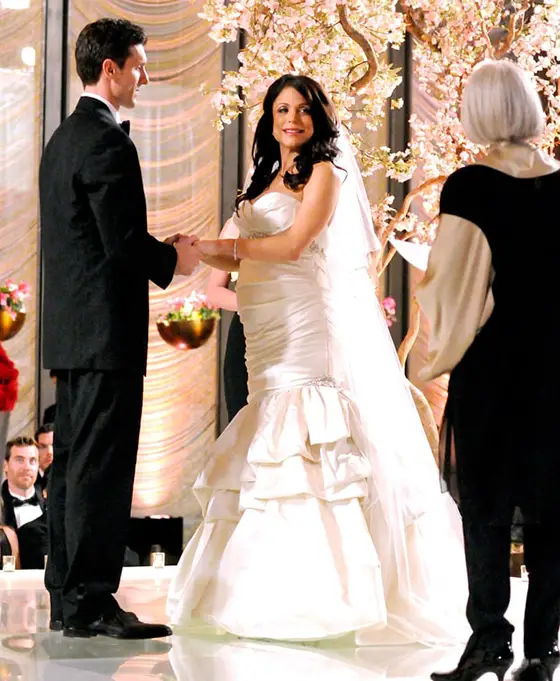 Jason Hoppy marries Bethenny Frankel in March 2010 (Photo credit: Us Weekly)
Not long later the pair tied the knot, their relationship turned sour, and in December 2012, Jason got separated with his wife.
TV Actor's Divorce:- Richard Tyson Wife, Relationship, Divorce, Family
His estranged wife Bethenny filed for divorce in January 2013, which included a custody agreement of daughter, Bryn. The divorce was finalized in June 2016.
Jason Hoppy's Harrowing Battle With Ex-Wife
The brutal, excruciating, and horrendous relationship of Jason and Bethenny did not end even after their divorce was finalized.
Earlier in 2017, Bethenny, who went through a depressing divorce, alleged Jason for harassment and stalking. 
"According to the allegation, Jason sent Bethenny a series of emails and text messages though he was asked to have no communication with Bethenny according to court documents. He was even asked to stay away from her and her home and business. Jason was arrested on Jan. 27."
During that time, Bethenny was dating Dennis Shields. Bethenny complained that Jason stalked and harassed her, she even said that he followed her and ex-boyfriend Dennis, at Bryn's Manhattan school on January 27.
According to Bethenny, Jason stated-
"Okay I see. This is how you want to do this. Okay. You can play your game. It doesn't matter. You can get 10 lawyers. There's nothing you can do to stop me. You'll be sorry. You've been warned. I can't help it. She's pure evil. You've been warned. Don't say I didn't warn you."
Moreover, ENews reported the harassment as,
"Hoppy was charged with aggravated harassment in the second degree, stalking in the fourth degree and harassment in the second degree."
Eventually, in 2017, Jason was charged with harassing his ex for years, and the court ordered protection for his ex-wife.
But the legal troubles for the couple didn't end there. The estranged couple, who separated in 2013 and legally divorced in 2016, continue to engage in the court battle for the custody of their daughter.
While Jason wants joint custody of their little one, his ex-wife disagrees and wants full custody.
Is Jason Hoppy Hinting A New Romance?
The 48-year-old Jason hasn't talked much about his love life. He has not been spotted with any lady, who could be his possible girlfriend. Well, he might be too busy to fall in love again, or could be secretly romancing his woman, who knows!
New Romance On The Block:- Jessica Clarke Dating, Ben Higgins, Family
But, Jason's estranged wife has already moved on from her failed marriage and even has ended her affair with her boyfriend, Dennis. Bethenny confirmed her split with Dennis on 30 May 2017, saying that she will not choose to remain single for a while.
However, tragedy stuck Bethany, and her ex Dennis died on 10th August 2018 from an alleged opioid overdose. The sad news was especially hard on the Skinnygirl mogul as before pursuing a romantic relationship, the formal couple was business partners and best friends. Add to that refused shortly before his death Dennis had proposed to the reality star. But, Bethany had rejected his proposal.
After the painful episode, Bethany moved on with a new boyfriend, Paul Bernon. The new man in her life continues to support her through all her legal troubles with her ex-husband.
Jason Hoppy's Wiki-Like Bio
Jason Hoppy was born, to his parents Carol A. Hoppy and Robert M. Hoppy on 10 September 1970. He had a thriving career as a medical sales representative. 
The initial success helped him kick start his career at New York's real estate big leagues. He earned high commissions as an agent and purchased properties for his own portfolio. His hard work and dedication towards his work have awarded him with a net worth, that dwells around $5 million.