Entertainment
JC Chasez Married Life and Wife Status! What About Affairs? A List of Girlfriend and Dating
What One Direction is to today's youths, NSYNC is the same to the millennial teenagers. The band had the same enthusiasm and fan following as with the One Direction today, and the majority of them were female fans. And one of the lead vocalist of the band, JC chase as a part of the NSYNC had a crazy female fan following in the late 90s. The ultimate playboy, Chasez, had numerous flings with various women at the different point of time.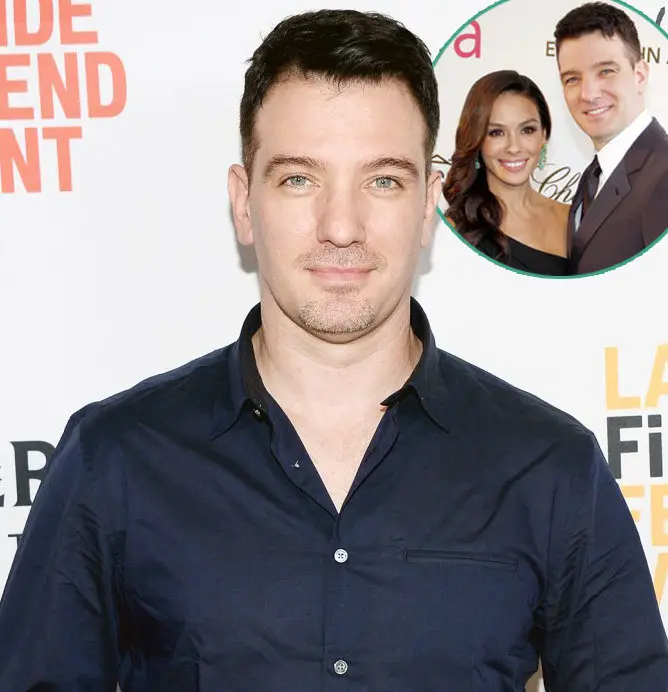 What One Direction is to today's youths, NSYNC was the same as the millennial teenagers in the 90's and early 2000's. The band had the same enthusiasm and fan following as with the One Direction today, and the majority of their fans were females.
No wonder, the lead vocalist of the band, JC Chasez had a crazy female fan following back then.
Dating History: Long Line Of Girlfriends
The music heartthrob, born as Joshua Scott Chasez, would be continually in the news because of his love life.
You Will Also Like:- Michelle Trachtenberg Ready For Marriage? Array Of Dating, Who Is Boyfriend?
He was linked romantically with American model Kathryn Smith, in 2011. There were even rumors about JC having been engaged to get married.
The couple was still dating in 2014, when they were snapped spending their time together at Golden Gate, watching Downtown Beatdown –  World Fighting Championships an amateur MMA fight. JC's separation from Kathryn has not been documented, despite the PEOPLE, listing him as a single in April 2017.
Before being together with the supermodel, the former boy bander was rumored to be together with former Pussycats Dolls member, Rachel Sterling.
The duo was rumored to be dating after being pictured together leaving the MyHouse Nightclub in 2009. A year before dating Rachel, Chasez had gone lengths to address the gay rumors that had been swirling around him and was being linked with Gossip Girl star Chase Crawford.
Speaking to Kiss FM 104.7, he said that he was very straight sexually and Chace was just his friend. He was quoted as saying,
"For the record, we're both straight. We're not dating. We are friends, absolutely, the guy is a super nice guy and he's a friend of mine."
Similarly, the 21 and a Wake-Up movie star, dated an adult star, Stefani Morgan in 2005. The pair were together with each other for only a brief time before separating. Morgan cited Chasez was insecure about what she did professionally, and it became the reason for their breakup.
Likewise, the musician briefly had a fling with American actress Eva Longoria in 2004. The couple sparked rumors about their relationship after arriving hand in hand at the Kodak Theatre, for the premiere of Ten Commandments.
The couple was pictured together celebrating Eva's 30th birthday together and even pictured at various social events together. However, JC Chasez's reluctance to take the relationship seriously resulted in the couple separating in December 2004.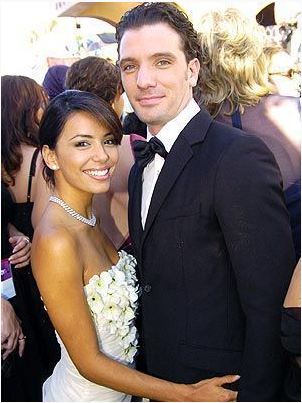 JC Chasez with Eva Longoria attending the Emmys 2004 (Photo: flickr.com)
Before Eva, Chasez was also involved in a romantic relationship with American actress Tara Reid(2002), Canadian TV actress Emmanuelle Chiriqui(2001-02), Style editor for NBC Network, Bobbie Thomas(1997-01), and singer Nikki DeLoach(1992-97).
Don't Miss:- With Multiple Dating Affairs, Did Anabelle Acosta Actually Manage To Have A Boyfriend Or Are Those All Rumors?
Despite being linked with various celebrities, the handsome singer is reportedly unmarried and focused on doing it right in his career. The late dawn of his life is another chapter in Chasez's colorful life, and everyone is curious about how it goes this time.  
Now: Focused On Career
The ultimate playboy, Chasez, has had numerous flings with various women in his dating life.
The heartthrob singer after all his romantic exploits with various women has not got anyone who he can call his wife, and is currently single. The singer is not associated with anyone and is enjoying his forties alone.
The former boyband singer has been focused more on his career since parting his ways with Kathryn Smith in 2013. The musician embarked on a countrywide tour with  Andrew Lloyd Webber's rock opera Jesus Christ Superstar.
Not only in music, but Chasez has also appeared in two movies since 2013, Red Sky(2014) and Opening Night(2017).
Similarly, he was reunited with his old pals from the band NSYNC, in 2016, when he hit the age of 40. The friends were together for the celebration of Chasez's milestone day. And Chasez, was again with his band two years later, uniting when his former band, NSYNC was inducted into the Hollywood Boulevard, Walk Of Fame.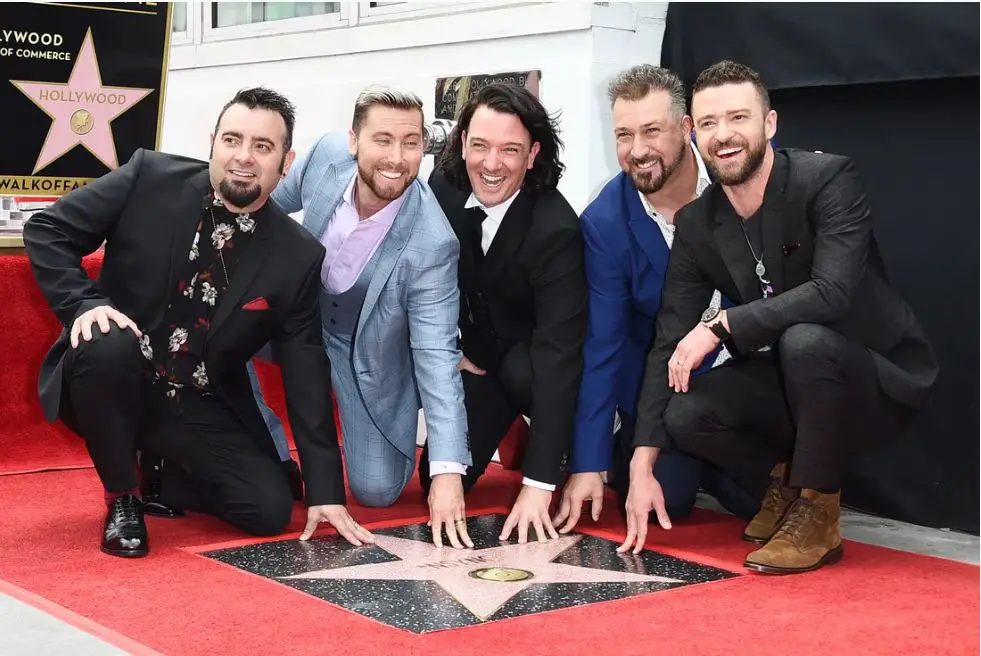 JC Chasez along with Justin Timberlake and other members of former boyband NSYNC, celebrating induction in Hollywood Walk of Fame (Photo: People.com)
This is a far cry from his earlier days in the noughties when he has splashed on page six of newspapers due to his complicated love life and ever-changing girlfriend.
As of August 2018, JC made a special appearance on the reboot of Disney's Mickey Mouse Club, the show which earned him a star status overnight. In the episode titled "Back to School Special," which premiered on 10 August 2018, JC appeared for a small role, but his presence was appreciated by viewers. 
More From LiveRampUp:- Mercedes Ruehl & Husband Now; Incredible Family Story With Adoption
JC has not mentioned if he will return on the show, but even with his minor part, the reboot has got a boost in attracting the viewers.
Given Up For Adoption By Mother; Takes Foster Parents' Name
Born in Bowie, Maryland, JC was given up by his biological mother for adoption when he was a small child of five. He was raised by Roy and Karen Chasez, who were also the foster parents of JC's birth mother. 
JC took up their last name after the fulfillment of legal procedures for adoption and grew up with his siblings: a brother named Tyler and a sister called Heather Chasez. The 42-year-old singer/actor was raised as a Mennonite and attended the Robert Goddard Middle School before joining Bowie High School.