Jeanine Mason boyfriend made the first move to ask her out...sparking dating rumors with Texas-based reality star and musician...n talks about getting married as it's not even...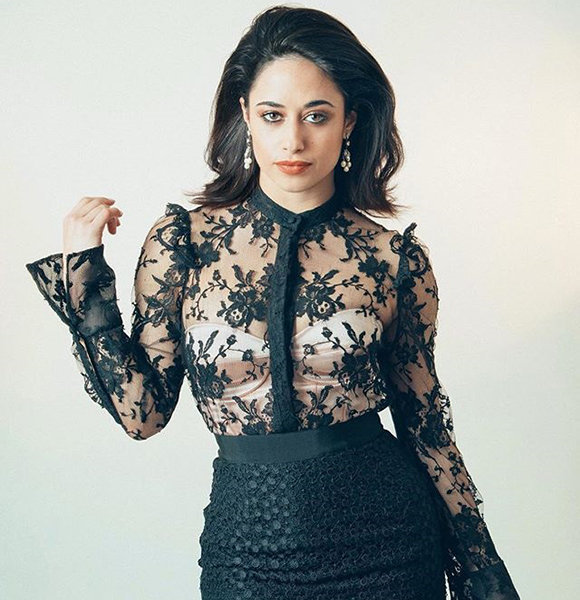 Multi-talented actress Jeanine Mason is perhaps well known as the lady who took home the winning title in the sixth season of So You Think You Can Dance. Since then, she has maintained a successful career. It's all apparent through the list of big projects she has been involved over the years.
But unlike many well known professional dancers in the showbiz, her career decision has a very personal significance. Let's find out why.
Age, Family, Ethnicity
Jeanine (height of 5 feet & 4 inches i.e.1.63 meters) was born in a family of immigrants possessing Cuban ethnicity. Her mother Iliana immigrated from her native country Cuba to the USA with an aspiration of becoming a successful dancer.
But after marrying her father (also a Cuban descent), her mother had the responsibility to take care of the actress and her older brother and sister Alexis Mason. As a result, her mom's dream of advancing her dance career came to a halt.
However, even though her mother's aim remained astray due to family priorities, the 28-year-old actress and her sister have established themselves as prolific dancers. Interestingly, her elder sister too competed well in the eighth season, So You Think You Can Dance.
Dating & Boyfriend
Jeanine first made the headlines by sparking dating rumors with Texas-based reality star and musician Mark Ballas. It all started in 2010 when she was spotted by paparazzi in various events together with him. But, none of them ever came out officially with any confirmation on their relationship.
However, the Grey's Anatomy star's next relationship with actor Beau Mirchoff was quite a public affair among tabloids. The two first met in 2011 at the book launch after party of their mutual acting tutor. As per her boyfriend, he made the first move to ask her out.
Featured In Grey's Anatomy:- Madeline Carroll Dating, Family, Net Worth
Interestingly, judging by the way he made first approached her, she seemed to have been easily impressed by him in their first meet. Because her partner had made quite an awkward and desperate move at first. According to Beau,
"Our acting coach wrote a book, and we met there, and I was pretty much annoying her the whole night. She'd be like talking in a circle, and I would walk up behind her and start laughing as though I were in on the conversation. She was like, "who is that?" And then I—aggressive move—I asked her out on a lunch date the next day. She agreed."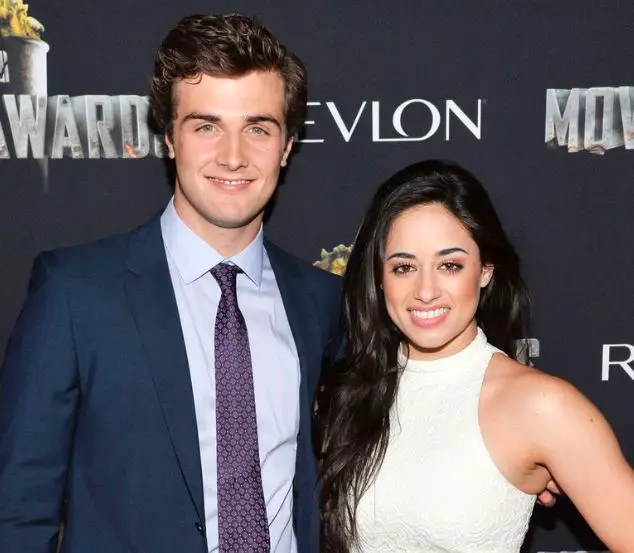 Jeanine Mason and boyfriend Beau Mirchoff attend the MTV Movie Awards in 2014 (Photo: mtv.com)
Likewise, the two continued dating from then till 2014. However, since that year, no significant developments or updates have made it to the public about their relationship. Also, it's improbable that the two are in talks about getting married, as it's not even sure if they are still together as of now.
Movie Projects
Jeanine made her on-screen debut with the TV show Live! With Kelly, and since then, she has mostly been involved in doing TV shows. As of now, she appears in a recurring role in the show Roswell, New Mexico portraying the character of Liz Ortezo.
However, she has appeared in several movies since the beginning of her career. Her first film was the 2011 movie The Bling Ring, and afterward, she continued making appearances in other movies like Delirium and Searchers.
Another Cast Of The Bling Ring :- What Makes Israel Broussard Gay? Gorgeous Actor With Girlfriend Or Single?
Still, though her primary involvement remains in TV shows, she does act in movies while and then. Audiences will yet again see working in the upcoming film Christmas On The Square slated to be released in 2020.