Entertainment
Jeff Tietjens Ending Longtime Relationship With Wife As He Contemplates Divorce; What Is The Reason?
If relationships are made in heaven, where are the breakings made? Because, it takes ample efforts to build a relationship, but it only takes a whisker of a second to break one. Not exactly seconds, but you get the idea!
Jeff Tietjens' married life with his wife gives a clear view. Jeff finalized a divorce with his beautiful longtime wife. But, what called this moment in a relationship that was once rock-solid? 
Reason For Divorced With Wife
Attorney Jeff Tietjens and his wife Aisha Tyler have called it quits on their married relationship of over two decades. The two tied the holy knot back in 1992 being college sweethearts at Dartmouth College, New Hampshire, but after two decades, they headed for a divorce.
Interesting Read :- Jenna Bush Hager Husband, Net Worth, Family
According to reports, the two separated back in January 2015, and Jeff filed for divorce from his comedian wife in April 2016, citing "irreconcilable differences" as the reason. That came as a shock to everyone, as the two had been together for this long in their lives.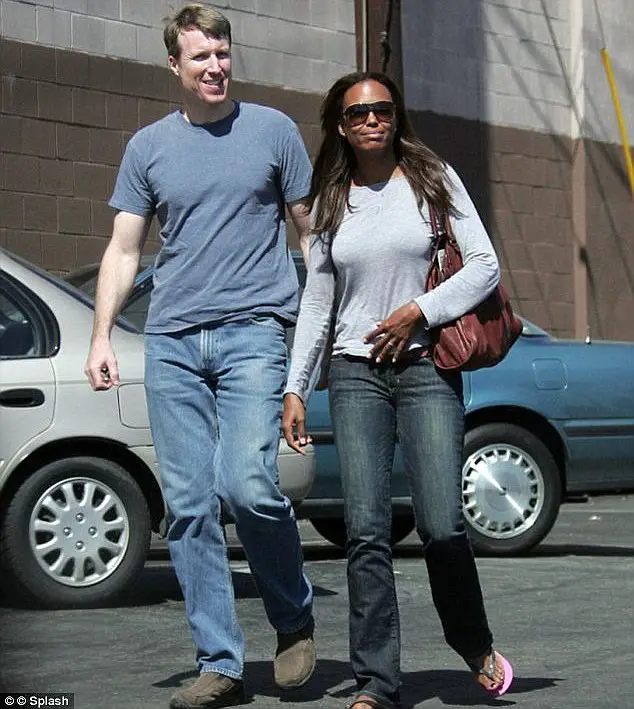 Jeff and Aisha pictured back in 2006 when they had happy times with one another (Photo Credit: dailymail.co.uk)
Aisha cannot conceive kids, which was initially thought to be the reason for the divorce, but this speculation proved to be a hoax.
Back in 2013, she discussed her issues with conceiving in her statement,
'We just decided it wasn't worth it to go through that and so we decided to stop. It was better to not go through that torture,' 
She also added, expressing her sorrow for not being able to make Jeff a father.
"The hardest part is I really love my husband – he's such a good person and he would be such a great father,"
The couple ended things with no children of their own.
Goodbyes In Relationship: A Hard Moment
Aisha stated that she does not think her marriage was a failure when she said,
'Even though we're separating, all I want for him is joy and fulfillment in whatever he chooses to do in his life next. And whatever I can do to help him do that, I want to do it,' 
Moreover, she added,
'I don't, not in any way, see this relationship as a failure. I was with this extraordinary person, I had this extraordinary love affair for 25 years of my life. And that is how I see it. He's a wonderful person. He's been my best friend for almost my entire life. I'll always, always love him.' 
But while Aisha is mourning over their dying spark of romance, Jeff has not given any official statement on the matter. 
"He's the person who has influenced me and cared for me the most. In fact, he cared for me even longer than my parents have cared for me and it's very hard when you love someone very much to also start to realize that maybe you want different things for your life. That's a very difficult realization to come to and you don't want to accept it and you don't want to believe it."
Aisha continued,
"He's a wonderful person. He's been my best friend for always my entire life. I'll always love him."
Divorce Finalized With Wife
In May 2017, the husband and wife finalized their divorce, settling down whatever that remained from their relationship. Jeff and Aisha finalized their divorce, which got Jeff millions as spousal support. In summary, from the negotiated agreement the couple signed, Jeff got,
Spousal support: $31,250/month for four years.

Insurance policy fee: $500,000/annually till 2020

In total, $1.5 million.
Moreover, the couple will also divide their property and assets, notably the Hollywood home, which they sold for over $2 million.
Love Life In 2019
After settling the past dating and marriage affairs in order, love has finally bloomed but not for him but for his wife.
As of 2019, his ex-wife Aisha Tyler is allegedly in romantic involvement with the beautiful Emily Bett Rickards. The rumor first came on 27 October 2018, when his ex-wife Aisha posted pictures of the actress duo kissing each other.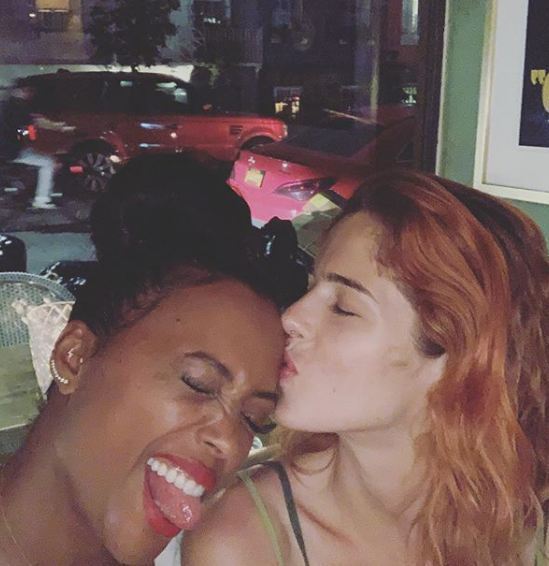 Aisha Tylor with girlfriend Emily Bett Rickards in July 2019 (Photo: Aisha Tyler's Instagram)
While the kissing is more than enough proof that the two are quite into each other, both Aisha and Emily are yet to come out and confirm their relationship in public.
You May Like :- Damon Dash And His tragic Love Life where Affair With Girlfriend Came to A Dejecting Halt And Wife Added Up To His Downfall
As for Jeff, no updates of any sort can be found regarding his love life. It might be that he has refrained from dating itself or he is trying to keep a low dating profile. In any case, there is not much about any possible relationship.
Being a successful attorney, Jeff Tietjen's dating life can only be assumed to be crowded by his work in 2019.
Jeff Tietjens' Wiki and Bio
Jeff Tietjens is a well-known attorney who has made a name for himself with all that he has done in his professional life. He struggled in his early life with his finances, but slowly he made his status stable with all his hard work and dedication. Although she is yet to reveal his actual net worth, it is estimated to be in millions, given the fact that the divorce settlement alone is over $1.5 million.