Jeff Wittek is a multitalented YouTuber...Jeff was in a dating relationship with Fosters star Cierra Ramirez...Jeff, who celebrates his birthday on...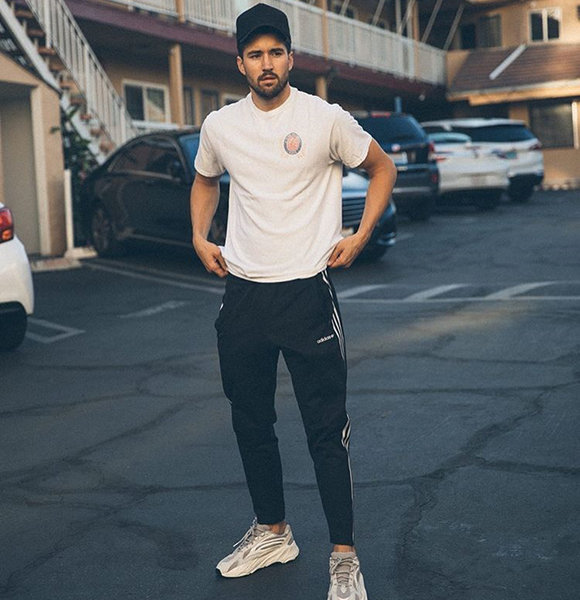 Jeff Wittek is a multitalented YouTuber.
Before gaining fame as an online star, he used to work as a hairstylist and a barber. As his Vine under the name, "American Jeff" started gaining popularity, he began embracing social media.
Now, he puts his barber skills to use and creates hair transformation on his YouTube channel titled, Jeff Wittek. His content resonates with the audiences, which is evident by his over one million YouTube followers.
Famous Ex-Girlfriend
Jeff was in a dating relationship with Fosters star Cierra Ramirez. The pair started dating in 2015 after meeting at a bar via mutual friends.
As an online personality, Jeff was very open about his relationship with Cierra. He would often feature his girlfriend on his YouTube channel and Instagram. In turn, the actress would also reciprocate the love via her Instagram.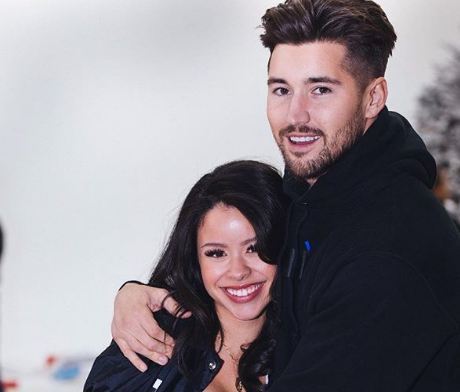 Jeff Wittek embraces his girlfriend, Cierra Ramirez on 15th December 2017 (Photo: Jeff Wittek's Instagram)
Jeff of height 6 feet (1.83 m) and his grilfriend even worked in a short film tilted Petting Scorpions in 2017. The loved-up pair were awarded J -14 magazine's Hottest Celebrity Couples of Summer 2017.
Sadly, the YouTuber-actress pair's relationship couldn't last, and they parted ways in 2018. Jeff last posted about his love on 27th April 2018 where the actress was seen jamming out to Cardi B's song.
Know More About Jeff's Ex-Girlfriend:- Actress Cierra Ramirez Has A Perfect Blend Of Relationship With Her Boyfriend
As for the couple's fans, they still root for the former pair. They often comment on Jeff's social media posts pledging the ex-lovers to get back together.
Jeff's Age & Bio
Jeff, who celebrates his birthday on 15th December, is 29 years old. He was born in 1989 at Staten Island, New York.
The YouTuber's journey to success began when he left his hometown and moved to Los Angeles, California, to pursue his career. His profession as an upscale hair stylist was going well. Well, Jeff got a chance to work with high-profile celebrities like DJ Pauly D, and Big Sean.
But, the fame that social media brought him was unfathomable. He started his YouTube channel with a name, Jeffzilla3000 in 2011 and had no serious intention behind it.
As his Vine blew up, the American star took notice of the power of social media and started seriously working at his online career.
Now, Jeff has built a social media empire with faithful audiences and several brand deals. Jeff's self-titled YouTube channel brings him an average income of $22.9K - $366.1K, which is enormous in comparison to his salary of $30,918 per year as a hairstylist.
Budding YouTuber:- Megan Batoon Boyfriend, Married, Parents, Now
Add to that, Jeff's net worth increasing via his lucrative deals with brands namely, American Express, Old Spice, 1st Phorm, Honey, and McDonald's.
Well, Jeff's affairs with entertainment world don't end at social media and brand deals. He has also acted in projects namely, Declined Credit Card, Crazy Drug Lord and Stories from Our Future.
Family & Brother 
Although Jeff's life details are all over social media, he doesn't share about his family to the public. There is on information about his parents' names and identity. 
Similarly, there is no mention of the presence or absence of any siblings in Jeff's life. But, he considers a guy named Cody Padrino his brother and often posts about him on his Instagram.