Entertainment
Jenna Cooper Dating Status, Recent Boyfriend, Job & Facts
Jenna Cooper is a reality TV star known for her appearances in shows such as Bachelor in Paradise...romantic relationship with her boyfriend Karl Hudson...is pregnant with his baby...when she was dating Jordan Kimball in the past...her age is...apart from her job in show business, she is also a social media manager for...visits local businesses...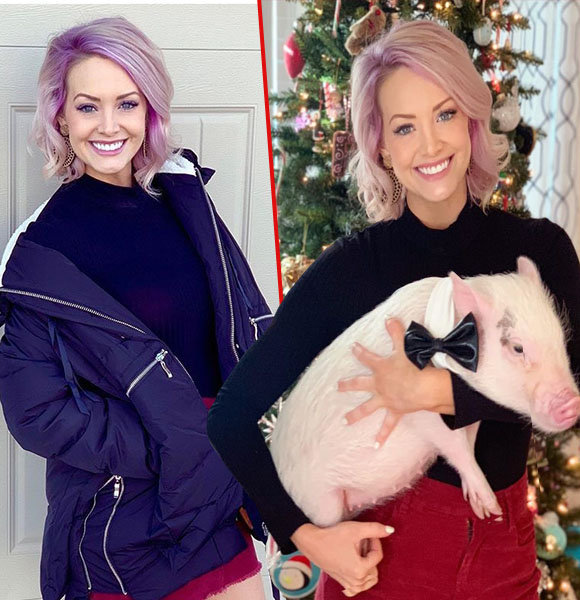 Reality star Jenna Cooper rose to fame after her appearances in the 22nd season of The Bachelor. She became a fan favorite on the show due to her sense of humor.
Apart from her job in reality TV, she is also a famous Instagram fitness star with more than 372K followers on her personal Instagram. She also runs another Instagram account named The Raleigh Review, where she visits local businesses around the Raleigh area and posts their reviews.
She is also an entrepreneur and a social media expert founding and working as a social media manager for the Rose Gold Club.
Jenna's Personal Life: Boyfriend & Pregnancy
Jenna is dating Karl G Hudson, a commercial real estate broker, and content creator. She has been with Karl for a more than a year, after having met him in around January 2019.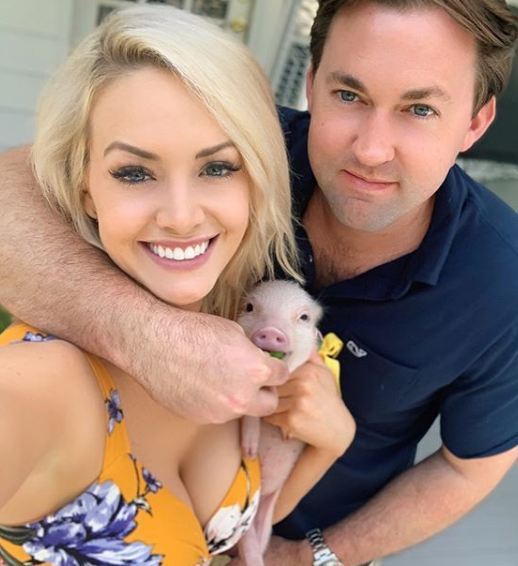 Jenna Cooper with boyfriend Karl G. Hudson (Photo: Jenna Coopers' Instagram)
The couple is also expecting their first child.
Jenna announced that she was pregnant on the 25th of January 2020 as she took to her Instagram to post pictures of her with a baby bump. She revealed that the baby was due in May 2020.
Previous Relationships
Before dating Karl, Jenna was in a relationship with Jordan Kimball. They even got engaged on live television, on the season finale of the Bachelor in Paradise. 
However, less than 24 hours after getting engaged, Jordan called off the engagement and "removed himself" from the relationship through an Instagram post on the 13th of October 2018. Jordan did this after some screenshots were released where Jenna was allegedly texting another man about cheating on him. The screenshots also reportedly revealed texts saying that Jenna did not love Jordan.
More On Their Relationship:- Bachelor In Paradise's Jenna Cooper & Jordan Kimball Reconciling Split?
After breaking up the engagement with Jenna, Jordan has moved on to be with Christina, his new girlfriend.
Interesting Facts About Jenna Cooper: Age, Height
Jenna Cooper was born on the 9th of June 1989 in Indiana, the United States.
The reality TV star moved to Raleigh, North Carolina, after spending a few years of her life in Indiana.
She has a brother, and a sister named Peyten.
The TV actress is a social media marketing manager of the Rose Gold Club. She is also the founder of the club. The Rose Gold Club is an elite social club founded to connect women in the Raleigh area. The club provides the women in the Raleigh area with tons of community-related perks, like salon discounts and gym memberships.
Another The Bachelor Star:- Caelynn Miller-Keyes Family Details & College | Plus Ethnicity, Height
Jenna is a fitness fanatic.
She has a pet pig who lives with her and her boyfriend.
The social media expert endorses various brands on her Instagram, posing for various products and companies.