Entertainment
Caelynn Miller-Keyes Family Details & College | Plus Ethnicity, Height
Caelynn Miller-Keyes is Miss North Carolina USA 2018. She also managed to...Caelynn's parents come from two different ethnic groups. Her father Jerry Keyes is a retired Field agent...Caelynn has a unique look and many questions were asked regarding her ethnicity when she first...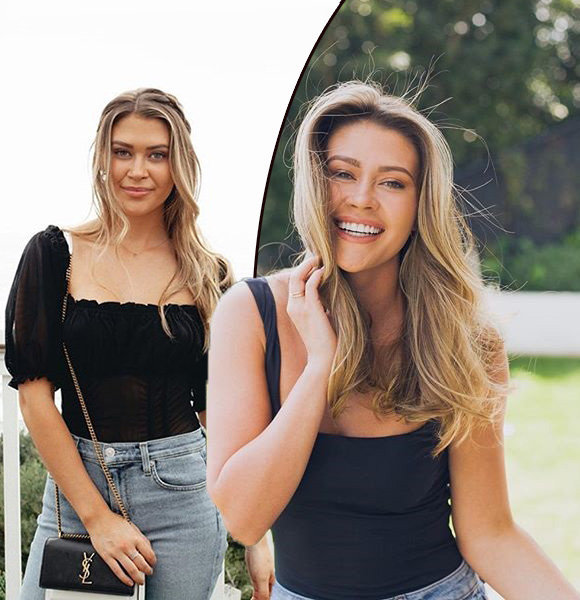 Caelynn Miller-Keyes is Miss North Carolina USA 2018. She also managed to secure the position of first runner-up at Miss USA 2018.
Besides being a household name in beauty pageants, she is also a model and a TV personality best known for her time in ABC's popular reality TV series The Bachelor (23rd season). 
Caelynn's Bio
Caelynn's birthday is on 15th June, and she was born in 1995 in Ashville, North Carolina. Her nationality is American. The reality star has a height of 5 feet 6 inches (1.67 m) and a weight of 59 kg (130 lbs). She majored in Broadcast Journalism from Virginia Commonwealth University. 
Family And Ethnicity
Caelynn has a unique look, and many questions were asked regarding her ethnicity when she first rose to fame. Well, she is a southern woman with native American Indian blood flowing in her.
Caelynn's mother, Jai-Leah Miller-Keyes, is an LTBB tribe descendant. (LTBB-Little Traverse Bay Bands of Odawa Indians; they are a federally recognized Native American tribe). Talking about her father, his name is Jerry Keyes, who is a retired Field agent at Secret Intelligence Service. 
You Might Like:- Who Is Zozibini Tunzi? Wiki & Exclusive Facts About Miss Universe 2019
Caelynn has two siblings, a sister named Arianna Miller-Keyes and a younger brother named Tanner Austin Keyes. Caelynn, along with her siblings, were raised by their mother, Jai-Leah, and stepfather John Kamenicky.
Sexual Assault
It came as a considerable shock when Caelynn revealed that she was a survivor of sexual assault during the competition in Miss USA.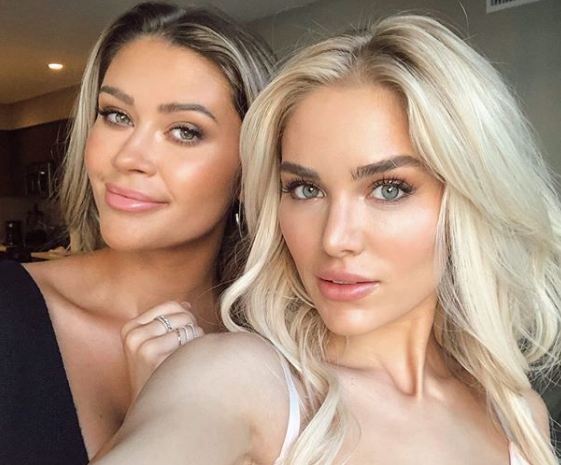 Caelynn Miller-Keyes (left) with Miss USA 2018 Sarah Rose Summers in October 2019 (Photo: Caelynn Miller-Keyes' Instagram)
She revealed that she and some of her friends were drugged and then raped by their male friends during college.
Caelynn further explained how complicated the following process had been for her and how the incident had affected every single person in her life. She said that she had forgiven the culprits, but she wouldn't be able to forget the incident. In her own words:
"My life was flipped upside down. And even though I've moved on, it is something I will struggle with forever."
Having experienced such an ordeal firsthand and survived it, she has made it her mission to help other victims make their voices heard. She is a staunch advocate for sexual assault prevention.
Another Survivor Of Sexual Assault:- Aurora Perrineau Boyfriend! 'Equals' Star Dating Amid Rape Conflict?
She has reached out to high school and college students and spoken about the importance of consent. She has made a huge contribution by helping change the Title IX policies to protect college students (Title IX is a federal civil law right in the US that prohibits sexual discrimination and sexual violence when anyone goes to an educational institute).
Interesting Facts
Caelynn's grandmother was the first female head of FBI

Caelynn has over 1.4 million followers on Instagram

The Miller part of her name comes from her LTBB origin

She is also Miss Virginia Teen 2013

She used to work as a social media consultant

The doctors said she had a 10% chance of ever walking when she was a child because of an undisclosed medical condition. Despite the odds, she beat the malady.