Entertainment
Jennifer Katharine Gates Engaged To Nayel Nassar, Fiance Details
Jennifer Gates is the daughter of Bill Gates...she is an equestrian and is also studying Human Biology at Stanford...is engaged to her fiance Nayel Nasser...have been dating from around January 2017...grew up in a rich family...her net worth is...still completing her college education...her birthday falls on the 26th of April...at the age of...competed against the late Steve Jobs' daughter...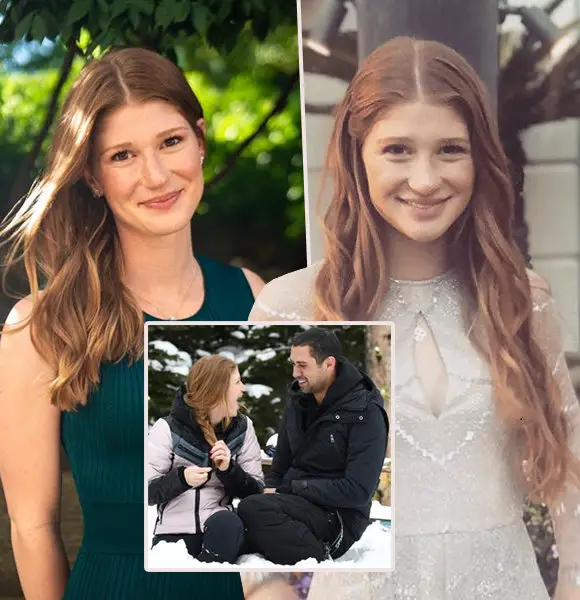 Competitive horseback rider Jennifer Gates is the daughter of Bill Gates, the founder of Microsoft. She has made a name for herself in the horseback riding scene along with the daughters of other famous people such as Tom Selleck and Michael Bloomberg. 
She has won thousands of dollars in prize money by competing in various equestrian competitions. She has even competed against the late Steve Jobs' daughter, Eve Jobs. 
Apart from horseback riding, Jennifer is also studying human biology at Stanford University. She attends college during the weekdays and spends her weekends at horse shows. 
Jennifer's Personal Life: Engagement & Fiance
Jennifer has been dating her fiance, fellow equestrian Nayel Nassar, from around January 2017.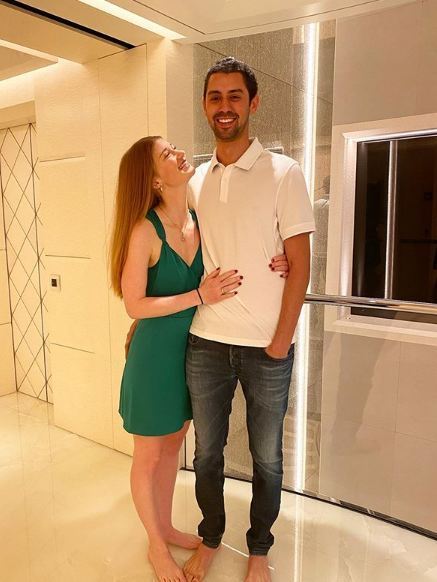 Jennifer Gates with her now-fiance Nayel Nassar in Thanksgiving 2019 (Photo: Jennifer Gates' Instagram)
After three years of dating, the couple got engaged in January 2020. They announced their engagement on their respective Instagram accounts on the 29th of January 2020. 
Net Worth
Jennifer is still completing her academic education. So, her net worth is not yet revealed. However, it is reported that she will only receive about $10 million of her father's wealth.
Read More About Eve Jobs:- Eve Jobs [Steve Jobs' Daughter] Boyfriend, Parents, Net Worth
In this regard, Bill said the following in an interview with Daily Mail in June 2011:
It will be a minuscule portion of my wealth. It will mean they (his children) have to find their own way. They will be given an unbelievable education... But they will have to pick a job they like and go to work.
On a similar note, Bill Gates has a net worth of around $110 billion as of 30th January 2020, according to Forbes.
Parents & Family
Jennifer's parents are Bill Gates and Melinda Gates (former Melinda French). They got married on the 1st of January 1994. 
Another Billionaire:- James Packer Dating Status, Family Insight & Net Worth Details
Jennifer is the eldest child of the couple; her brother, Rory John Gates, was born in 1999, and her sister, Phoebe Adele Gates, arrived in 2002. 
Interesting Facts About Jennifer Gates: Age, Birthday
Jennifer Gates was born on the 26th of April 1996 in Medina, Washington, the United States.
Her full name is Jennifer Katherine Gates.
She attended Seattle's most elite private school, Lakeside School. It was there that her father Bill got his alma mater.
Jennifer, just like her parents, is involved in philanthropy. She has raised her voice against gun violence in schools through 'Ride for Our Lives', which is the equestrian equivalent to 'March for Our Lives.' She is also an avid animal lover and spends a lot of time engaging in animal welfare activities.
Both Jennifer and Nayal played for the team Paris Panthers at the Global Champions League.