Entertainment
Jennifer Pfautch Bio: Ethnicity And Age- What Is Hardwick's Wife Profession?
Jennifer Pfautch Bio: Ethnicity And Age- What Is Hardwick's Wife Profession? Jennifer Pfautch is the wife of American actor Omari Hardwick, who currently stars as James "Ghost" St. Patrick in American crime-drama-thriller television series 'Power.'ennifer Pfautch, also known as 'Jae,' got married to the famous American actor, Omari Hardwick in 2012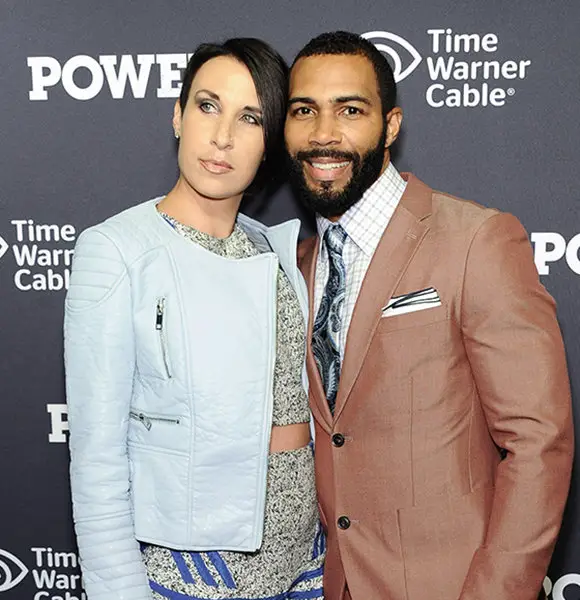 Quick Information
Wedding Date

2012

Lesbian

No

Eye Color

Light Blue

Hair Color

Black

Hair

Short

Weight

N/A

Height/ How Tall? N/A
College

California Lutheran University

Net Worth

Not Disclosed

Dating/Affair

No

Nationality

American

Divorce/Split

Not Yet

Husband/Spouse

Omari Hardwick (m. 2012)

Relationship Status

Married

Daughter/s

Nova

Son/s

Brave

Ethnicity/Race

White

Religion

N/A

Profession

Actress
Jennifer Pfautch is the wife of American actor Omari Hardwick, who currently stars as James "Ghost" St. Patrick in American crime-drama-thriller television series 'Power.'
While the couple has faced a lot of hate comments on the relationship that they share, they are still going strong with their romance despite the trouble. Not only are they happily married but also share a family of their own.
Well, let's try to know more about Hardwick's wife!
Jennifer Pfautch's Married Life; Blessed With Children
Jennifer Pfautch, also known as 'Jae,' got married to the famous American actor, Omari Hardwick, who is of African-American ethnicity, back in 2012. The couple share two children; a daughter, Nova and a son, Brave. 
Omari's wife Jennifer has poured her thoughts about her married life and motherhood on her official website called 'mrsjaeh.com.'
"I'm married to artist, actor, activist Omari Hardwick. We have two little blessings here on earth – Nova and Brave."
A loving mother, Jennifer has also stated on her website that being wife and mother is her priority. 
"Life is really busy, we're always on the go! I will do my best to keep this site fresh and new, but I'm not always going to nail it, as being a wife and mommy comes first… as you fellow Mamas know!"
Jennifer was the one who convinced Omari to play the role of James "Ghost" St. Patrick in the crime drama-thriller TV series, 'Power.'
Omari initially hesitated to play the role but was later convinced by his wife, as per his Instagram post. He posted an Instagram image with a lengthy caption on 16 December 2016, in which he appreciated the effort that she put into making their special show special which in turn rewarded with a nomination for People Choice Award.
Well, he was sure to acknowledge the effort their team put into for the viewers along with his undying support from his wife. 
See Also: Paul Greene, Once Married - Now Blessed With Adorable Girlfriend! No Bad Blood
Moreover, Omari also prioritizes their family. Taking the occasion of her daughter, Nova's birthday, Jennifer's husband Omari uploaded a picture of their children along with a heartfelt caption on 22 November 2017 as he celebrated his daughter's birthday. 
Unfortunately, Omari previously has had a tragic experience of losing an infant son in 2007, born from his ex-girlfriend, whom he dated for three years. 
In an interview with Essence in 2010, Omari was asked how he dealt with the tragic loss of his son. He shared his experience, stating: 
" Just God. I'm not shutting myself off from kids, I'm remaining open to kids and the energy that they bring. I definitely get stared at by a lot of little boys but God's been incredibly... God, if you know what I mean. " 
On the bright side, it can be said that Omari's happiness was restored to some extent after he experienced fatherhood again with his wife, Jennifer. 
Moreover, the couple celebrated the 51 years of legalized intraracial marriage. It turns out Jennifer realized that if the pair had met a few decades ago, their marriage would not have been possible.
You May Also Like: Taylor Lautner Is Gay! Talks Surface Against Dating Hot Girls Time & Again
She made sure to post a picture on her Instagram alongside her husband on a special day as she wished her followers Happy Loving Day. On that day, the United States had dropped all the remaining laws that were against interracial marriages. 
Interstingly, birthday is an important occasion for the Hardwick family as they celebrate the born-day of each and every member of their family.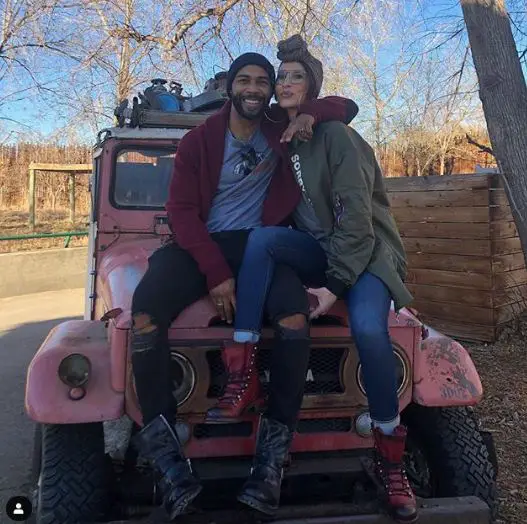 Jennifer Pfautch and husband Omari Hardwick celebrate her birthday on 5 January 2019 (Photo: Omari Hardwick's Instagram)
The couple wished each other on their birthday as both Jennifer and Omari's birthday comes in the same month. Jennifer celebrated her birthday on 5 January 2019, whereas, her husband celebrated his 45th birthday on 9 January 2019. Their daughter, Nova, reached the age of six on 21 November 2018.
However, a tragedy was also set to befall on the family as Jennifer lost her father in the same month she and her husband enjoyed their birthdays in 2019.
Husband Defends Her On Social Media, Career
In 2014, Jennifer received a lot of hate comments on social media after paparazzi clicked the family at a restaurant in New York City. 
After several pictures of Jennifer surfaced online, many people commented on Jennifer's appearance as 'ugly' and 'masculine.' The comments were insulting to such an extent that many people questioned Omari's taste in women stating he could do better. 
Responding to those hate comments, Jennifer's loving husband, Omari didn't take long to defend his woman and stood by her. 
On 22 September 2014 Omari slammed the commenters who criticized Jennifer based on her appearance via Twitter, tweeting: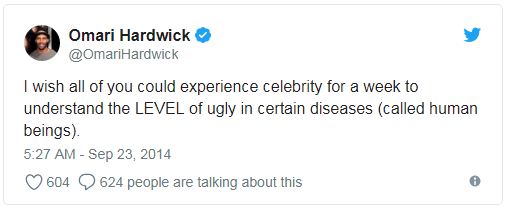 Omari Hardwick's Tweet. (Photo: Omari Hardwick's Twitter)
Omari also compared the hate comments on social media to the painful loss of his loved ones. Omari mentioned his brother, sister, and son died within three years.
Sharing the series of tweets, Omari Hardwick dealt with the hate comments, tweeting: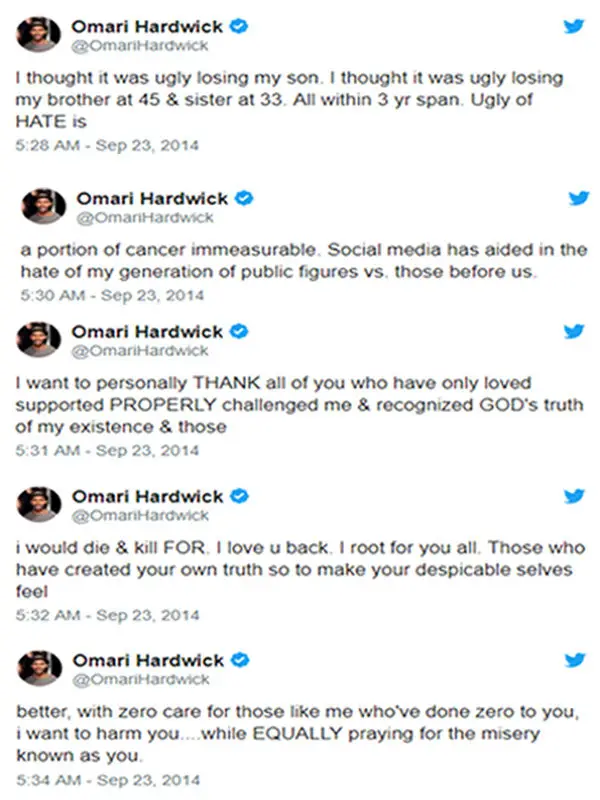 Omari Harwick's series of Twitter post. (Photo: Omari Hardwick's Twitter)
Adding to it, he was also accused by a fan that he yelled at her and played her shady. The accusations came in October 2018 when he was out with his wife and children when the fan asked for a picture.
In his defense, Omari revealed that he had the knowledge of declining the fan for the picture but made clear that he was not disrespectful towards her. Adding to it, he even divulged that the fan had followed them around before asking for a picture. The actor mentioned that the lady fan had disrespected his wife and children by refusing to acknowledge and greet the family, common courtesy in the words of Omari.
Omari even confessed that his wife Jennifer was a lifesaver and he valued her greatly in his life, meaning any insult directed towards Jennifer would also mean mocking the actor.
A Savannah native, Omari Hardwick is an American actor best known for his performances in television series such as 'Dark Blue,' and 'Saved,' and movies such as 'The A-Team,' 'Sorry to Bother You,' and 'Kickass.' He enjoys an impressive net worth of $1.5 million. 
Don't Miss: Blake Anderson Status After Divorce With Wife; Smiling Through Ruins?
What's New: The famous actor is set to portray the character 'Samuel "Top" Gallegos' in the upcoming movie 'Will Gardener.' Adding to it, his wife Jennifer, who once enjoyed a career as a publicist and producer, currently runs an Inspirational website 'mrsjaeh.com.'
Bio: Everything You Need To Know About Her
Thanks to Jennifer's Instagram, her personal info from age to birthday has been revealed.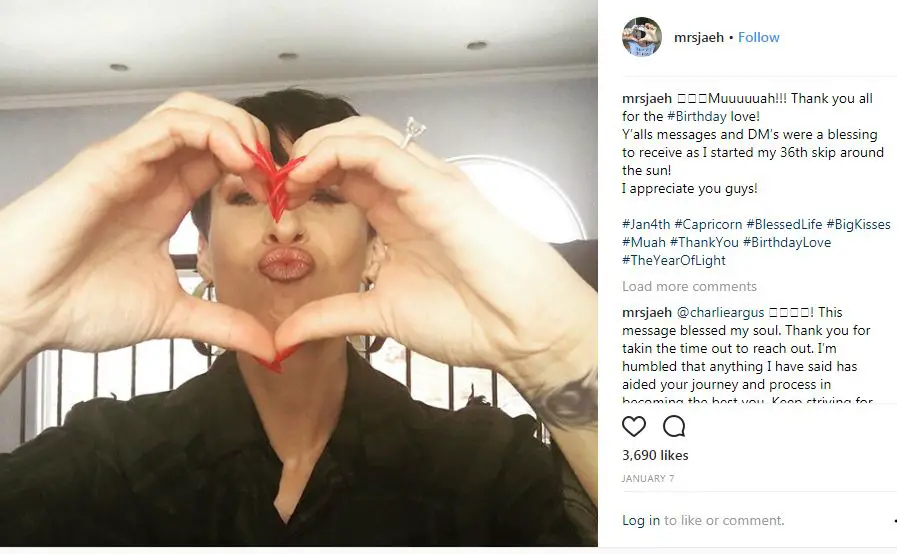 Jennifer Pfautch, born in 1982, thanks to the well-wishers on 7 January 2018 after she celebrated her 36th birthday on 4 January 2018 (Jennifer's Instagram) 
Besides, Jennifer, whose ethnicity is Caucasian, has not revealed much about her parents though she has talked about her inspiring father on Instagram. 
Currently, Jennifer is managing her official website, where she shares her thoughts and inspirations to motivate people.
In addition, Jennifer also shares healthy food recipes on her website. Her website has four different sections, including 'Food For Thought,' 'Inspiration,' 'Eye Candy' and 'Good Eats.'