Entertainment
Paul Greene, Once Married - Now Blessed With Adorable Girlfriend! No Bad Blood
Paul Greene, Once Married - Now Blessed With Adorable Girlfriend! No Bad Blood. Having to raise his son as a single parent was a hard task for him especially when he had his own emotional issues to resolve. Though Paul may not have been very open about his divorce, yet we can assume how hard it can be when there's a child involved. But now, Paul has finally found someone to share his burdens with. Who is the actor from the TV Show Wicked Wicked Games dating nowadays?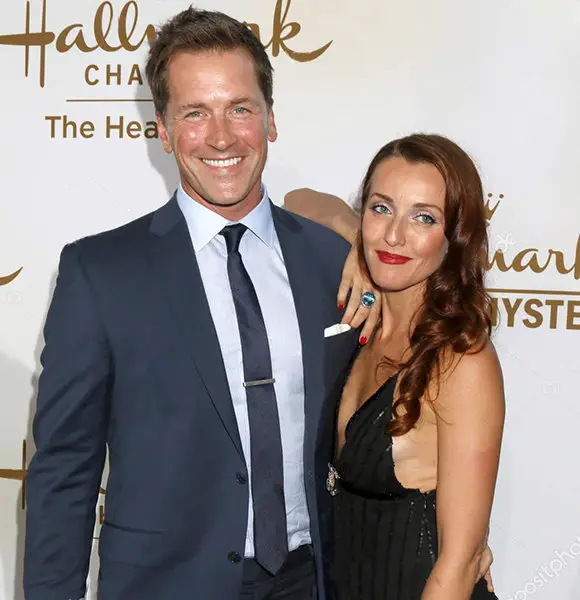 Quick Information
Gay

No

Eye Color

Blue

Hair Color

Blonde

Hair

Short

Weight

N/A

Height/ How Tall? 6' 1" (1.85 m)
College

Red Deer College

Career

2006–present

Net Worth

Not Disclosed

Dating/Affair

Kate Austin (2017-present)

Date of Birth Jun 02, 1974
Ex-Wife

Angi Greene Flecther

Girlfriend

Kate Austin (2017-present)

Divorce/Split

Yes (Once)

Relationship Status

Dating

Son/s

Oliver Greene

Ethnicity/Race

White

Zodiac Sign

Gemini

Profession

Actor

Nationality

Canadian
Paul Greene portrayed a gay man in an episode of the show Eastwick and a womanizer in several other shows, but in real life, he is a family man!
Having to raise his son as a single parent was a hard task for him especially when he had his emotional issues to resolve. Though Paul may not have been very open about his divorce, yet it can be assumed how hard it can be when there's a child involved.
But now, Paul has finally found someone to share his burdens with. Who is the actor from the TV show Wicked Wicked Games dating nowadays? You are about to discover the truth of Paul's love life. 
Meet Paul Greene's New Girlfriend
Paul, 44, is in a relationship with his co-star from the show Stay With Me, Kate Austin. Moreover, though Paul and Kate did not disclose how their relationship started or where they first met; the duo still shares the glimpse of their personal life via Instagram.
In a picture shared by Paul through his Instagram account in October 2017, the couple can be seen smitten in love. Sharing the adorable image, Paul wrote,
"I'm thinking it's a sign, that the freckles in our eyes are mirror images and when we kiss they're perfectly aligned... and I'd have to speculate that God himself do make us into corresponding shapes like puzzle pieces from the clay.... They will see is waving from Such great heights... come down now.. they'll say, But Everything looks perfect from far away, come down now, but we'll stay. Strong apart but better together. 
A short but sweet visit with my special little."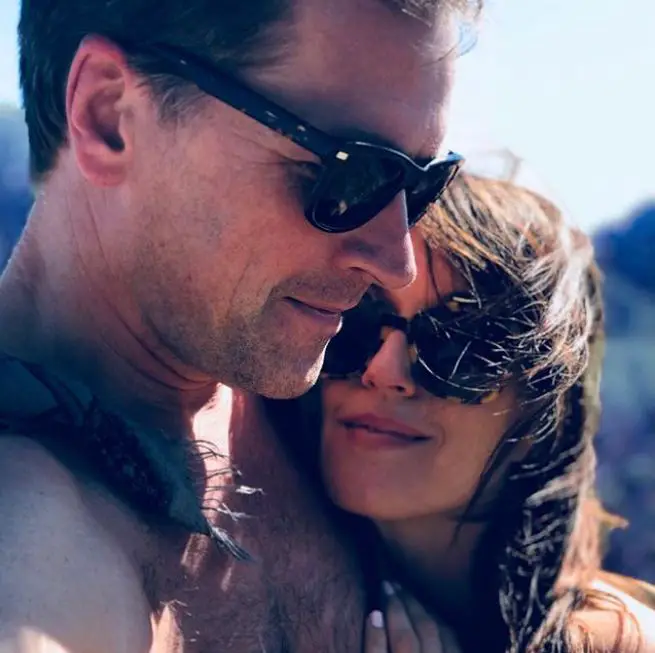 Paul, Kate embracing love! (Photo: Paul Greene's Instagram)
Kate later returned the courtesy and shared another picture on her Instagram account, captioning it,
"How sweet it is to be loved by you? Today and everyday. Love you ya big stud @paulgreeneofficial ❤️ #lovers #in#life #valentinesday #mushbag #❤️"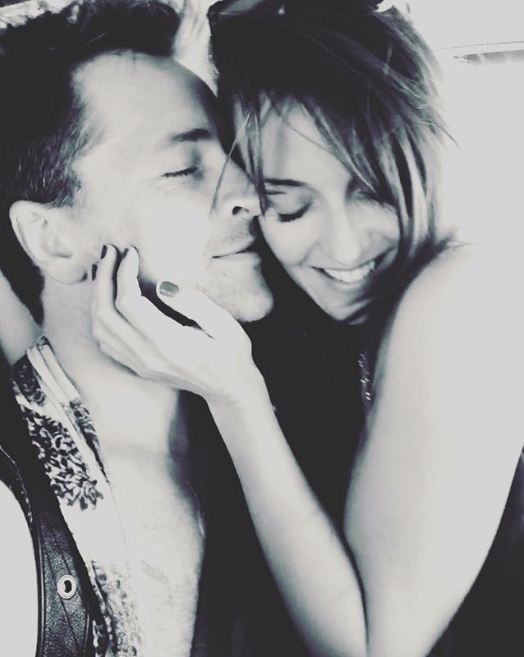 Paul Greene gets intimate with Kate Austin (Photo: Kate Austin's Instagram)
The couple was happy together, and very much in love with each other, however, the lovable duo started developing differences resulting in miscommunication and misinterpretation.
Old Ones:- David Faustino With Beautiful Girlfriend Gets Hurt Over Ex-Wife
Earlier in August 2018, Paul talked about his "breakdown" with the girlfriend through his Instagram. He also mentioned that despite the massive fight with his girlfriend, the two were ready to set aside their differences and work to fix up the relationship. 
"I know Instagram relationships can seem amazing and perfect and that everybody has their act together. I don't think people share much of the struggle, I know I don't share too much of a struggle. But I wanted to share this last breakdown/challenge that Katie and I went through. We had a massive hurtful miscommunication, miss-interpretation… Not feeling acknowledged, or really seen in the moment. And we had a breakdown, a pretty big break down.…"
He further added,
"And as a result a glorious breakthrough. Things were revealed that we're under the surface that needed some attention.   Thankfully we are gathering tools and skills to navigate when things get tough. Also ??❤️ We are in a year long communication course at #landmark and getting many tools to create a life that really works, Not just appears to be working. .... thank you @kt_austin for always being so willing to do the work and "get off it" so quickly. Helps to have great coaches"
Working through the hardship, Kate and Paul have moved past the differences and focused more on the right things on their relationship. The couple are back on track and stronger than ever.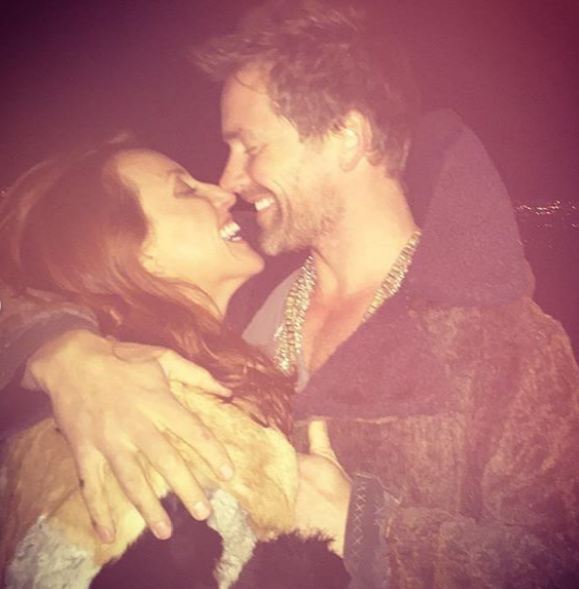 A photo Paul shared of himself and Kate Austin on her birthday on 19 April 2019 (Photo: Paul Greene's Instagram)
Only through up and downs does a relationship get stronger. Those couples that push through the hurdles and have the will to go on are the ones that stay together forever. Fans of both Paul and Kate hope that the couple stays together and have a happily ever after. 
Married Life With Ex-Wife
However, Kate isn't the first love of Paul Greene. In fact, Paul was once in a committed marriage before he met Kate.
Paul was previously married to Angi Greene Flecther. The two even have a son, Oliver from their marriage. Paul and Angi's marriage lasted for nearly 16 years although the exact date of their marriage and divorce is yet not revealed. Despite their separation, the couple still claims to be in love with each other and are ready to raise their son in mutual understanding.
More On An Ex-Wife;- Bobby Flay's Ex-Wife Kate Connelly Wiki, Divorce & Essential Details!
In a post shared by Paul on Instagram this February, he talks about his divorce, his current relationship with the ex-wife and their desire to raise the kid together. A beautiful caption indeed followed the post,
"I was once told that "love is not a relationship, that love is a commitment… To love… So if the relationship, Changes – the love can still remain. Nobody plans on getting divorced, or ending a long-term relationship… But when that happens you have a choice to honor one another, or destroy one another with behind the back talking...To friends or… The very worst to your children. Our commitment was to love each other till death do us part, and even though we've been separated and divorced for several years… We still love each other, and respect each other… And each other's partners. Just Like what @angigreene and @gwynethpaltrow @drhabibsadeghi said about conscious uncoupling- replacing the nasty divorce and the desire to consciously raise the kiddos together. Let's all Stay connected."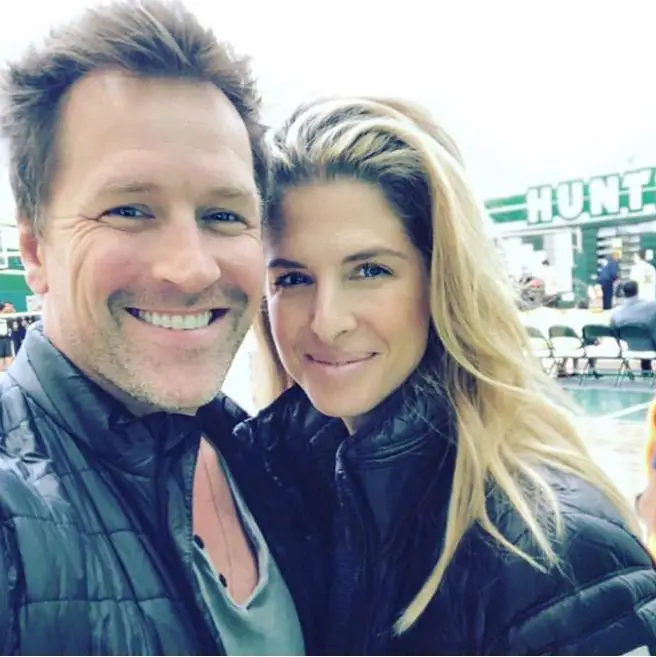 Paul Greene with ex-wife Angi (Photo: Paul Greene's Instagram)
With a loving girlfriend, an understanding ex-wife and a son, it looks like Paul Greene has already achieved more than he could ever wish for.
Angi, who is married to a man named Arlynd Fletcher, is pregnant for the third time and she's got the back of both of her husbands (former and recent). A few days earlier on September 5, Angi posted a family photo along with husband, children, and her several months old baby-bump.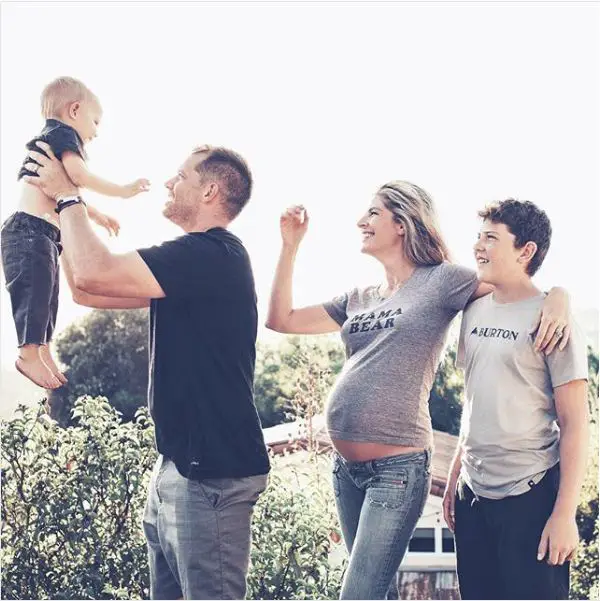 Angi Fletcher with husband and children showing her baby-bump (Photo: Angi Fletcher's Instagram)
The next day Paull also shared a birthday post dedicated towards his ex-wife along with congratulation for her pregnancy. He also talked about their joint love for their son and how fast he has grown to be a teenager.
"I Didn't want today to slip by before wishing @angigreene an extra special milestone of a day. Lots going on. Big Year. New baby coming fast and a little one needing lots of time and energy our teen growing up @ lightening speed and I am away.. No matter what comes we are all family and in it together. This will be one for the record Books. #family#modernfamily #happybirthday"
Angi later gave birth to a daughter named Ocean Leona in September 2018 in normal delivery and unmedicated.