Jeremy Buendia inherited the passion for the sport from... stands at the height of... boasting the net worth of... follows diet plan consisting of... suffered chest injury in... fitness & workout routine includes... dating his girlfriend since...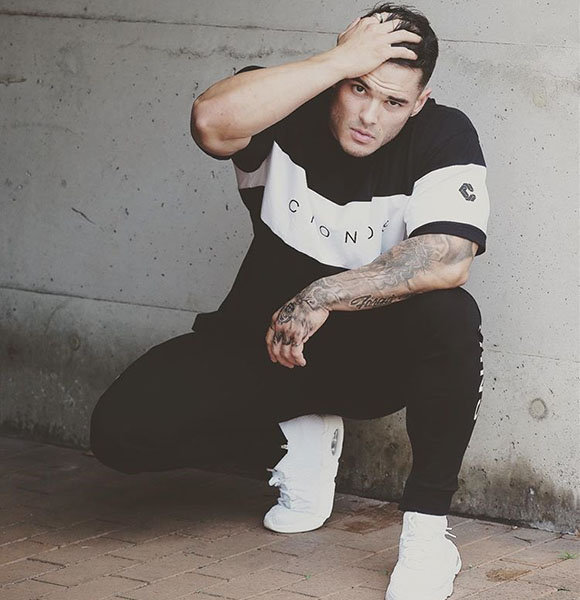 Born into the world of bodybuilding, Jeremy Buendia inherited the passion for the sport from his dad, a non-competitive bodybuilder. The natural inclination, coupled with his competitive nature made a top prospect.
Competing professionally since the age of 18, Jeremy dons the title of four-time Mr. Olympia Physique champion. All the wins came between 2014 and 2017.
When not busy with self-improvement, Jeremy takes to social media to motivate aspiring bodybuilders. Here's a quick guide to his secret!
Diet, Fitness & Workout Routines
Like many successful bodybuilders, Jeremy follows a strict and well-balanced diet. Spread over six different meals, it consists of complex carbs, lean protein, and healthy fats.
Jeremy consumes supplementation in moderation. Not a staunch advocate of supplements, he relies on his diet manipulation abilities to attain the desired body goal.
Fellow Body Builder:- Sadik Hadzovic Net Worth, Bio, Diet, Training
With regards to fitness and workout routines, Jeremy prefers high-intensity interval training. Bench press, DB lateral raises, and DB standing alternate bicep curls are his three go-to fitness drills.
A strong supporter of short but intense sessions, Jeremy reserves Mondays for push-related exercise, Tuesdays for core training, Wednesdays for arms and Thursdays & Sundays for lower body workout routines. During Saturdays, he opts to work on his upper body strength.
Injury & Net Worth
Jeremey's world came crashing in 2018 after suffering a chest injury. It even required the bodybuilder to undergo surgery.
Post-operation, a still recovering Jeremy took to Instagram to reflect on the injury. Acknowledging that he wouldn't be the same after the surgery, he declared being at the "best place possible." His $1 million net worth stands as proof.
With 2.9 million plus followers on Instagram and 260+ thousand YouTube subscribers, Jeremy is a marketing goldmine. Fitness brands Evogen Evolution, Hany Rombod, and Live Fit have acknowledged his marketability & awarded him with endorsement deals.
As a fitness model, Jeremy garners appearances on bodybuilding publications such as Muscle & Fitness Magazine and Inside Fitness Magazine.
Height, Weight & Family
If not for his family's continuous support, Jeremy's bodybuilding career wouldn't reach such unprecedented heights. Both his father and older brother were an avid enthusiast of the sport.
Fitness Model With Family Backing:- Anllela Sagra Bio: Age, Height, Boyfriend & Family
28-year-old Jeremy was born in October 1990 in Roseville, California. As a teenager, he was into football. But an injury, coupled with college commitment derailed his footballing aspirations.
In terms of height, the world-renowned bodybuilder of Filipino-American ethnicity stands five feet and inches (1.72 m). Meanwhile, he owns a weight of 81.5 kgs.
Girlfriend & Dating
Jeremy's passion for bodybuilding goes hand in hand with his love for Anastasia Stich, his girlfriend. Anastasia, like him, is also a bodybuilder/fitness model by trade.
Jeremy Buendia embraces his muse, Anastasia Sitch circa June 2019 (Photo:- Anastasia Sitch's Instagram)
The duo's dating life entered the public realm in March 2019. Two after coming forth with their romance, they enjoyed their first ever international trip to Japan as a couple.
Another Bodybuilder In Love:- Jen Selter Boyfriend, Net Worth, Parents
Jeremy first came in contact with his girlfriend Anastasia in around late-2000s at the muscle contest. They forged a strong friendship for a decade before deciding to give romance a shot.
Before building romantic ties with Anastasia, Jeremy was in a committed relationship with fitness guru Hilda Laura.