Entertainment
Jeremy Irvine Is Dating! Shares Precious Moments With Girlfriend And Then Flaunts It All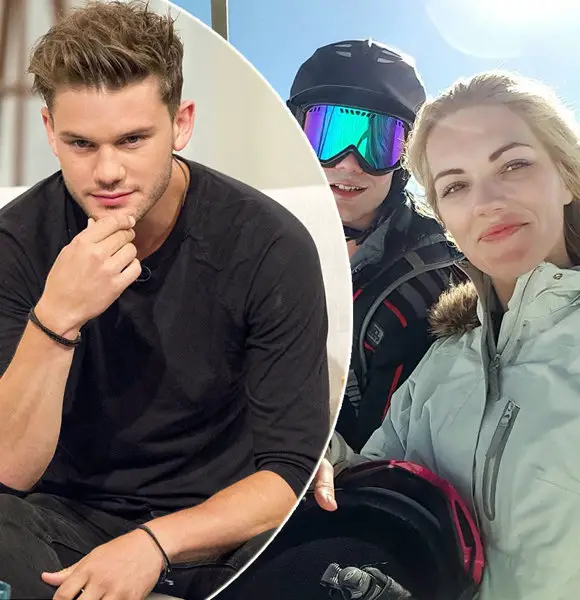 When a person is in search of a perfect partner, he either waits for the arrival of his soul mate or tries different people whom he meets on his journey. The heartthrob Jeremy Irvine seems to be one of those individuals who try out relationships to find a perfect partner for him. But has he found his lady love or is still waiting for her arrival? Let's find it out.
Dating History, Girlfriends
After dating the sensational singer Ellie Goulding for a year (2013-2014), Jeremy Irvine seemed to be enjoying a romantic relationship with a new love interest. Fending off the gay rumors, he was very active in flaunting his love life via social media as he shares his precious moments with his girlfriend on his Instagram.
Another Star Amidst Gay Rumors:- Theo Von Dating Status Amid Gay Rumors | Family Insight
If one followed Jeremy on his official Instagram account, they could see some of his pictures with the gorgeous Jodie Spencer. According to the shared pictures, the pair seemed to be enjoying a romantic relationship. On March 9, 2017, the Stonewall actor shared a photo from the vacation with his lady love Jodie with a caption,
"Finished #BuriedChildPlay on Saturday, now for a week of snow, sun and suspicious behavior"
Earlier in January same year, he shared a cute picture of them with an excellent caption that said,
"Congratulations @jodiespencer_ on officially becoming London's coolest midwife."
Likewise, Jodie also shared images of Jeremy on her official Instagram account. On March 10, 2017, she shared a picture of them from their vacation to Andorra.
Similarly, she shared a cute video of the duo kissing each other back in December 2016. On the caption, she wrote-
"My boyfriend gets all the bitches. #PLAYER #IWroteThisOnMyOwn #JeremyDidntTakeMyPhone @_jeremyirvine"
The duo looked madly in love with each other, but the last they were seen together was in September of 2018 in Italy. The Mamma Mia! actor was seen with Jodie during the Milan Fashion Week.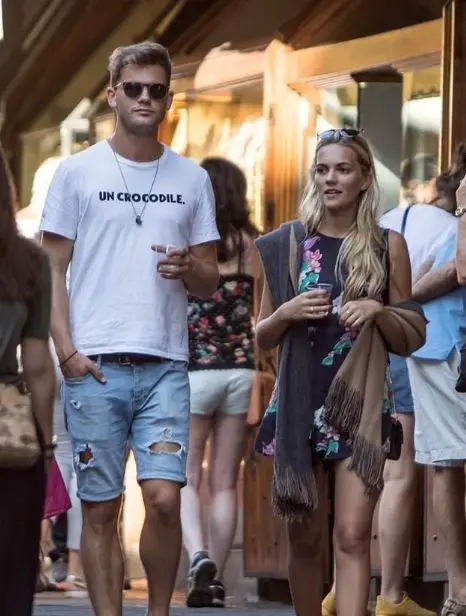 Jeremy Irvine with his girlfriend Jodie Spencer in Italy in September 2018 (Photo: dailymail.co.uk)
Congratulations to Jeremy Irvine for finding his soul mate. But the complete media silence from the two surely puts a lot of questions to one's mind. Hopefully, some good news definitely is on the way. Further, fans hope that his relationship with Jodi lasts long and ends with marriage!
More About Jeremy Irvine
Jeremy Irvine was born on 1 July 1990, in Gamlingay, Cambridgeshire to Chris Smith and Bridget. Jeremy, who was raised with two younger brothers, Lawrence and Toby had no interest in acting while growing up. But, things took a different turn when he was introduced to acting at the age of 16. His high school drama teacher brought him to the world of acting while at Bedford Modern School.
Following his acting dream, the War Horse alum joined the National Youth Theatre to improve his skills. He then went to the London Academy of Music and Dramatic Art for a one-year course.
Another Star Who Studied In The Same School:- Ready To Get Married? Chiwetel Ejiofor Comes Out With Girlfriend Publicly; Relates Gay People On Lack Of Diversity
But things did not come easy. The two years after his studies, he was bent over backward trying to find some acting gigs. And finally, in 2009, he had his acting debut through a supporting role in the television series Life Bites.
Since then, the actor has been active in the film industry and appeared in a significant number of movies and television series. Some of the acting credits of Jeremy Irvine are This Beautiful Fantastic, Fallen, Billionaire Boys Club, and The Professor and the Madman.