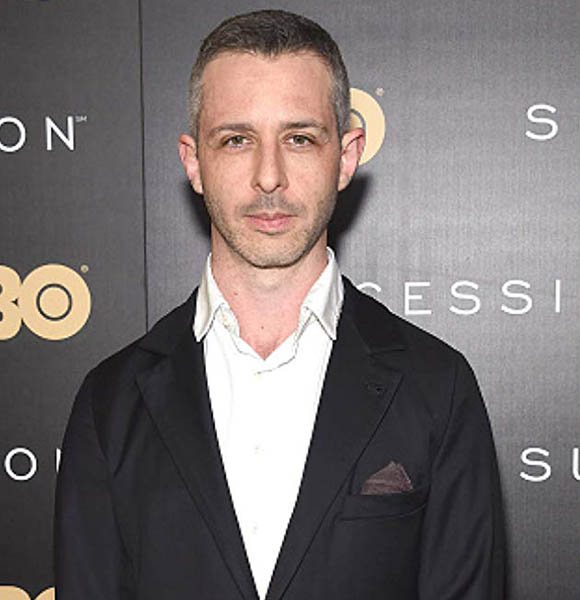 After putting hard yards in stage performances, Jeremy Strong finally got the breakthrough he wanted on TV via a recurring role in HBO's series, Succession. The actor's romantic life was also a hit after he got extremely lucky and wifed his first girlfriend.
Who Is Jeremy Strong's Wife?
Unlike his changing roles in the acting job, Jeremy has a well sought out personal life with his wife, Emma Strong.
Mysterious Lifestyle:- Nadia Buari Husband, Kids, Facts, Net Worth
Jeremy has no prior dating history, which makes us think, "is his wife Emma the only woman he dated and got married to? Was she his only girlfriend?".
Strong met his wife, Emma back in 2012, when Jeremy was a struggling artist and Emma was a psychiatrist. They dated for four long years and married in Copenhagen in August 2016.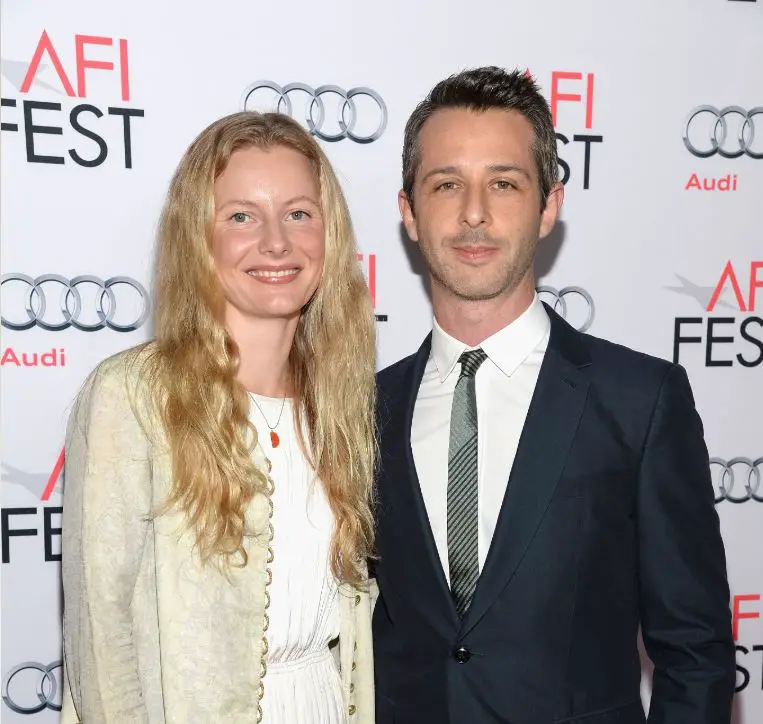 Jeremy Strong and His Wife Emma Strong attended AFI FEST in November 2015 (source: gettyimages.com)
Even though we do not get to see the partners together on social media, the husband and wife are very in love and happy. They now have expanded their family with three children of their own, and are a happy family together. They reside in New York and also have a home in Copenhagen.
As the couple loves their privacy, they have successfully kept their children's life away from the media. So, wishing all the happiness and blessings to the husband and wife, let's now look at the actor's marvelous professional life.
Jeremy Strong's Career & Net Worth 
Previously working in the Broadway acting circle, the American actor started late on the big screen but made a considerable impact in no time.
Jeremy Strong has left behind his legendary status on Broadway to come forth on the big screen. Though the journey was a tough one, it helped him massively to gain the experience that he holds so dear.
Adventure Junkie:- Rob Bell Married, Partner, Net Worth
Now with already 28 acting credits to his name and counting, the Succession regular is turning heads with acting roles in films and TV series like Serenity, Masters of Sex, and The Big Shot.
Jeremy is known for his role as Kendall Roy in the HBO television series Succession (2018–present). Some of his best film projects are The Happening (2008), Lincoln (2012), Zero Dark Thirty (2012), Selma (2014), The Big Short (2015), Molly's Game (2017), The Gentlemen (2019), and The Trial of the Chicago 7 (2020).
As of now, he is preparing to expand his reputation as an actor with new movies and shows like The Trail of the Chicago 7 and Armageddon Time, which is in the process of filming.
From the same, Strong has accumulated a net worth of $4 Million himself and collects a healthy salary of $350K per episode as per CelebrityNetWorth. As of now, he is rearing to go with the new movie Armageddon Time hitting the TV screen.
He has also won various awards; some are Screen Actors Guild Awards, Golden Globe Awards, and Television Critics Association Awards. Looking at the actor's successful career how did it all start?
Short Bio
Born as Jeremy Charles Strong in Boston, Massachusetts, on December 25, 1978, the American actor - height 5 feet 10 inches (1.79m) - attended Yale for studies and enrolled in The Royal Academy of Dramatics. 
Soon, he graduated from college and joined to work for Chicago's Steppenwolf Theatre Company. In 2008, the 43-year-old made his Broadway debut in the show A Man For All Season and went forward to become a regular performer.
Further, he struggled a lot at the beginning playing short cameo and roles on the stage. As he gained experience, the stage actor continued his excellent performances and received the Lincoln Center Theater Annenberg Fellowship. 
Later, he got a chance in big theaters as a series regular in Succession. Though the transition was a big one, it enabled him to perform more freely. Now, he is a growing household name in the movie industry with movie roles in Lincoln, Zero Dark Thirty, and Selma.
As the actor's career is growing, we cannot wait to bring our readers more updates on his future endeavors.