People often make the same mistakes which they have resented others for doing...American conservative pundit, Jesse Lee Peterson grew up under the custody of a single mother and had vowed not to repeat the sin, his father had earlier committed...But, the circle of life caught up to him, and he impregnated a woman without marrying her...Jesse Lee later paid for his disgraceful acts living in isolation from his child, but he eventually found God and is now living his life in peace...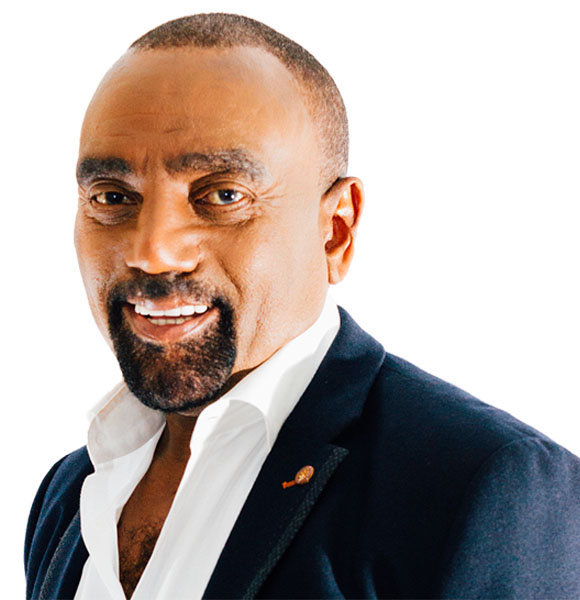 People often make mistakes they resent others for doing. And, American conservative pundit, Jesse Lee Peterson is obviously one of them.
Growing up under the custody of a single mother, he had vowed not to repeat the sin his father earlier committed. But, the circle of life soon caught up to him, and he did the same thing he loathed about his dad. 
Nevertheless, Jesse paid for his disgraceful acts before finding peace in his life.
No Wife But Has Son; Advises Parents To Stay Married
Insensible to the happenings, Jesse Lee Peterson followed the same pattern as his parents: His father and mother had an intimate relationship without being married. As a result, Jesse got born, and his biological father denied having impregnated his mother. 
Moving forward, his mother married another man and raised Jesse away from his actual father. 
Unmarried And Gay:- Unmarried Gay Actor Daniel Brocklebank, on Homosexuality: Thought It Was Just a Phase
Even after knowing how bitter it felt to be a love baby, Jesse went on to repeat his parents' mistake: he made love with his girlfriend and became a father at the tender age of 19. He got to spent some years with his son, but eventually, his baby mama became another man's wife. Thereon, she took the son with her and didn't allow him to meet his father.
Jesse filed a lawsuit to reconcile with his son, but the mother of the kid claimed that the child had legally adopted the name of his step-father and there was nothing Jesse could do about it.
So, the radio host remained estranged until his son reached the age of 18. Although the duo initially reunited, the lack of similar interests and a difference in lifestyles soured the relationship between the two.
For good, Jesse and his son worked on their disagreements and repaired their relationship. As of now, his son is a family man with a son and a daughter, but not much about his wife has been disclosed.
Equally Estranged Relationship:- Natalie Bassingthwaighte Sheds Regret Over Estranged Husband; Has Kids From Dating Affair With Boyfriend?
Probably undergoing the same fate as his dad, Jesse forgave his father for abandoning his mother during pregnancy. But, Jesse's dad, a dead man now, is resting in his grave.
Also though late, Jesse seems to have understood the value of a wife and family in his life; at least his Twitter posts say so. Quipping the importance of family, he advised his parents-fans to stay married and not let their kids suffer the consequences of a broken family via a tweet of April 2017.
Career Height: Age, Net Worth, & Books
Jesse, age 19, is a radio host, author, activist, and counselor. He established a non-profit organization named BOND in 1990, where he provides counseling to people of all races, gender, age, and sexuality. He also provides education on how to lead a healthy marriage.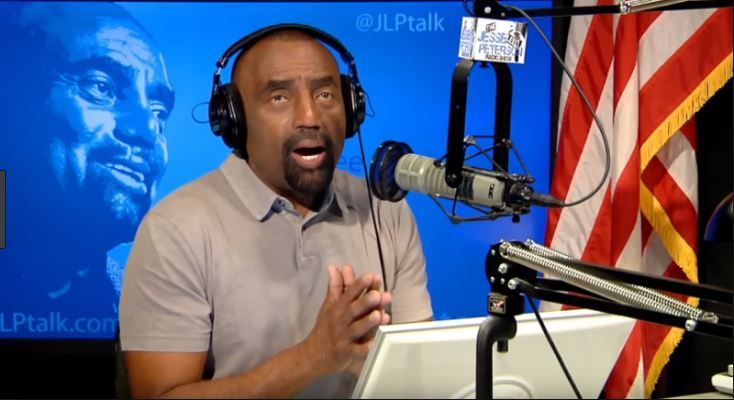 Jesse Lee Peterson on his radio podcast named The Jessie Lee Peterson in 2018 (Photo: Rightwingwatch.ciom)
Further, he is also a published author with several books to his name including The Antidote, SCAM: How the Black Leadership Exploits Black America, From Rage To Responsibility, and The Seven Guaranteed Steps To Spiritual, Family And Financial Success. He runs a radio show of his own titled The Jesse Lee Peterson Show.
Read Before It's Too Late:- 5 Nonfiction Books To Read Before You Die
Jesse, who earns an annual salary ranging from $44,260- $49,090 from his career as a radio host and an earning about $7400 - $117800 from his YouTube channel, has not yet disclosed his net worth, but it is estimated to be a few million as of 2019.