Entertainment
Unmarried Gay Actor Daniel Brocklebank, on Homosexuality: Thought It Was Just a Phase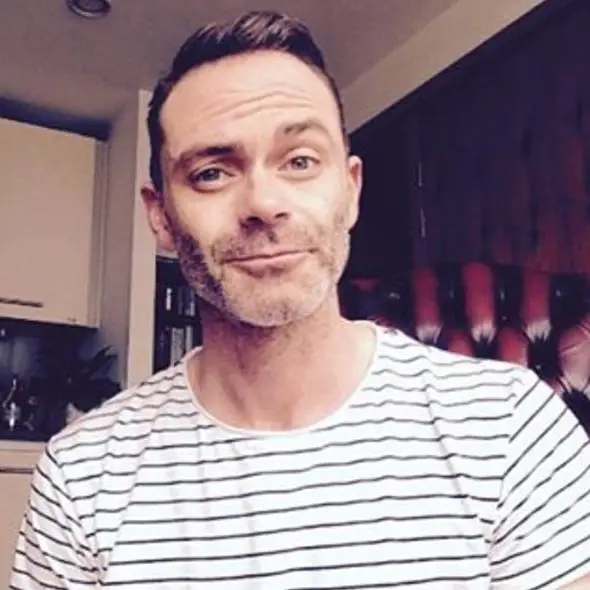 Homosexuality has always been one of the most misinterpreted and controversial issues in human history. Due to this reason, many people were hesitant to discuss their sexual identity, especially in the early days. However, society has undergone a drastic change in the last few years, and people are now accepting gay individuals with open arms.
English actor, Daniel Brocklebank was once disgusted by his gay identity in his teenage days, but that's in the past, and now he proudly acknowledges his sexuality. Further, his journey from a troubled teenager to a proud gay man is eased with the presence of his loving companion.
Daniel, who was unsure of committing after facing a failed relationship, is happy to be with his new partner and the pair may get married soon.
Gay actor, Daniel Brocklebank: "It Was Just a Phase."
Daniel Brocklebank, an American actor, first realized about his sexual orientation at the age of twelve and wondered if he was the only boy to feel that way. He passed those early teenage days in confusion.
Gay Celebrities:- DeRay Mckesson Black & Gay | Has Boyfriend Amid Complexity?
In an interview with Gay Times in 2016, he explained the identity crisis phase which he felt due to lack of knowledge and information of his sexuality. He said,
'Back then there was no internet, very few gay people on TV or in the media, and we weren't taught about homosexuality in school due to Section 28 – so for a while I thought I might be the only person out there who felt like that. I hated myself for it and hoped it was a phase.'
However, Daniel managed to reveal his sexuality to his family when he was fifteen years old. He then told all other family members that he was a gay.
Daniel confessed in the interview that he felt immense relief after ripping off a burden about his own identity to his closest ones. He also expressed how he loved his life and himself. He said,
'It was terrifying and exhilarating all at once. To feel free to say the words "I'm gay" out loud was one of the hardest yet most natural things in the world. Now I wouldn't change it for the world. I love who I am.'
Girlfriend Too Outdated, Loving Partner After Failed Relationship
While Daniel may have no interest in getting a girlfriend or a wife, he has maintained an active dating life.
No Girlfriends:- Charlie Brake Split From Girlfriend Ellie Brown; Hunk Is Single Now
Daniel was previously in a relationship with his Coronation Street co-star, Rob Mallard. The former couple had first announced their romance in May 2017 after attending the LGBT awards together. 
The pair dated openly for nearly two months before revealing their split in July 2017. 
Daniel soon moved on with his life and started dating a radio host named Stuart Hatton. The actor confirmed the romance in November 2017 via Twitter sharing a romantic message dedicated to Stuart.
"The best love story is when you fall in love at the most unexpected time with the most unexpected person."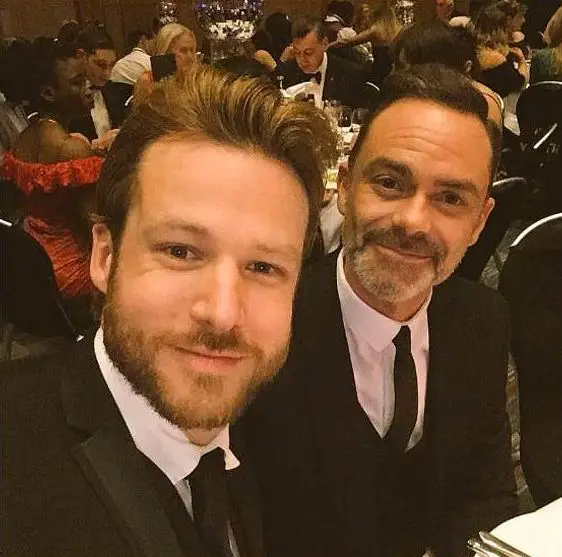 Daniel Brocklebank with partner Stuart Hatton at an event in November 2017 (Photo: Daniel Brocklebank's Twitter)
The couple, who have been dating for more than a year now, has shared their willingness to have kids and start a family. However, they want to do it traditionally by getting married first before having any children.
Homosexual Couple:- Brian Dowling's Gay Married Life With Partner, Arthur Gourounlian
Born on 21 December 1979, Daniel Brocklebank is a well-known English actor. He won Star Actors Guild Award for his performance in Shakespeare in Love, a multi-award winning movie. Daniel also received an award in LesGaiC International Film Festival as the Best Actor Award for his role in Release. He has worked on numerous TV shows including "Down To Earth", "Born and Bred", "Ed Stone is stone" and "Casually." He has also starred in the movies like "The Hole", "The hours", "Another life" and others.  He was also seen in Midsomer Murders, a British television detective drama, episode 17.3 "The Ballad of Midsomer County" as Brian Grey last year.