Entertainment
What Is Jesse Lingard Dating Status Now? Who Is His Girlfriend?
Jesse Lingard has been one of the key youth aspects for English Football Club...is known to be a cool, badass character in the football field with his outrageous hairstyle choice and eye-popping... growing interest in football his parents put him in Penketh United academy for...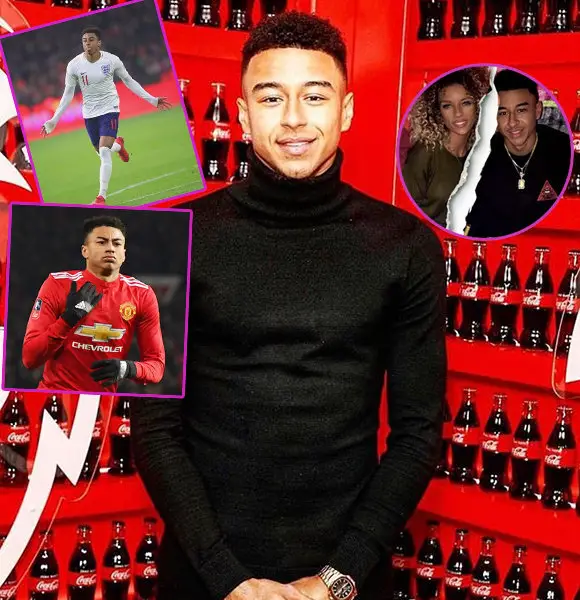 Jesse Lingard has been one of the critical youth aspects of the English football club, Manchester United. The attacking midfielder trained at the club's youth academy since the age of seven and made it to the top flight in 2011.
Though it was a remarkable journey to the top, Jesse Lingard hasn't had the most significant impact on the team's overall performance. Because of that, he faced a lot of criticism from the United fans, football pandits, and team management.
Apart from his struggling football career, the United prodigy is also struggling to keep a healthy relationship in his personal life. Let's go in more detail about what's going on in the footballer's life.
Dating Girlfriend Or Has Wife?
Jesse Lingard is recognized as a cool, badass character in the football field with his outrageous hairstyle choice and eye-popping goal celebration. However, in real life, the midfielder is struggling to find his footing.  
Secretive Personal Life:- Wilson Chandler Married, Wife, Family, College
In 2018, he was dumped by his model girlfriend, Jena Frumes, with whom he had been dating for 15 months. The pair first came across each other during Manchester United's pre-season party in Los Angeles.
A few weeks after that, they officially started dating. But, in December 2017, Jesse was caught cheating on the model with admin assistant Leonie Borek. Following the incident, she dumped the player after three months in 2018.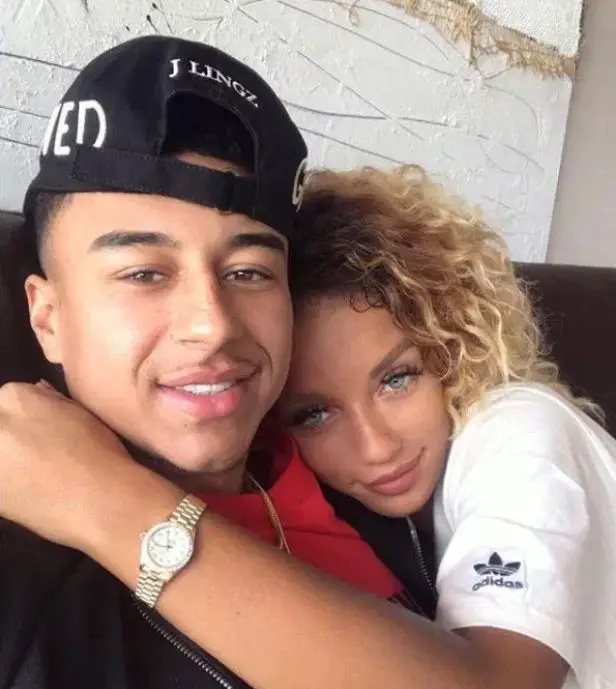 Jesse Lingard and Jena Frumes pre-2018 (Photo: thesun.co.uk)
That was not all for the Red Devils star man; during his days of struggle, he was in a relationship with Emma Hyde. Much to the surprise of everyone, he dumped her after tasting success in football. 
Now, the superstar is single, but he is more focused on his career rather than dating a girlfriend.
Parents, Family, Siblings
Jesse Lingard was born in the town of Warrington, England, on 15 December 1992 to parents: Kirsty and Roy George. Also, he was accompanied by a brother Louie Scott and no other siblings in the family of four.
Unfortunately, his parents separated when he was very young, but his grandfather Ken kept his spirits up. Soon, he enrolled in William Beamont Community High School, where his passion for football first arose.
Key Aspect:- Frank Ntilikina Family, Girlfriend, Ethnicity
Seeing his growing interest in football, his parents put him in Penketh United academy for training. There, he performed unbelievably well, which made his parents change their minds and put him in Manchester United's academy.
After working hard for many years, he finally made it big with his performances in FA Youth Cup 2010. For his performance, he was offered a senior professional contract with Manchester United.
Though he has not shown his best for United, Jesse often comes to the rescue of the team with handy goals in crucial moments. As of 2019, his team needs the best performance from the midfielder if they are to maintain a stable position in the Premier League.
Some Interesting Facts About Jesse Lingard 
Jesse Lingard inherits a mixed ethnicity as his parental grandparents originally came from the Caribbean.
He possesses English nationality and plays for the England Nation Team.
The Midfielder stands at the height of 5 feet 7 inches (1.75m) and is widely recognized for his funky hair and goal celebrations.
He was loaned to Leicester for a month in 2012.
Jesse has signed a contract to retain till 2021 with Manchester United.