Entertainment
Jessimae Peluso Gives Dating Tips And Boyfriend Alert! Too Sassy For Typical Romance
Jessimae Peluso Gives Dating Tips And Boyfriend Alert! Too Sassy For Typical Romance A spinoff of MTV2's 'Girl Code' is one of the popular comedy series which talks about female issues. If you are a fan of this show, you must know standup comedian, Jessimae Peluso, who used to offer the best dating tips and her experiences along with her co-star.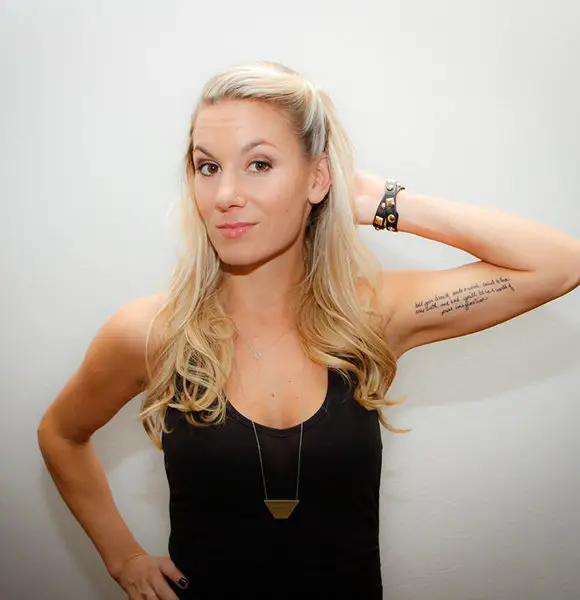 A spinoff of MTV2's Girl Code is one of the popular comedy series which talks about female issues. If you are a fan of this show, you must know standup comedian Jessimae Peluso, who used to offer the best dating tips and her experiences along with her co-star.
So, the question here is, does Jessimae, who is an expert in giving relationship advice, have a boyfriend? Let's find out if Jessimae dating a boyfriend or the tips that she gives away is the result of her past love affair experiences.
Does She Have Boyfriend Or Any Dating Affairs?
Jessimae Peluso, who initially gained fame through the show Girl Code, is a hilarious person. Her love life is not much bright as she has not explicitly mentioned any details about her boyfriend.
Do Read:- LeSean McCoy Girlfriend, Wife, Gay, Son
However, in an interview back in 2013 with Jessica Booth, she mentioned that she was dating a guy who had arranged a romantic beach day for both of them. But the day didn't go as planned by her then-boyfriend and even got listed as the most embarrassing dating moments of her life.
I was dating this guy for a while and he wanted to go to the beach. The night before, my girl and I went out and she ended up crashing on my couch and I woke up so late. He messaged me and he was like, "I'm outside your apartment." He kind of wanted it to be a romantic day, so he comes up and he was confused because my friend was there in her pajamas.
Her then-boyfriend left, and when she tried to contact, he didn't respond either.
Moreover, in another interview back in April 2013, she said her boyfriend is a fan of Guy Code and excited to watch the new show 'Girl Code.' 
'"I absolutely think guys should watch this show. It teaches women how to teach men how to communicate better. There's a huge communication gap between men and women."
Although she has mentioned her boyfriends in interviews, she prefers to keep their identity behind the curtains; which suggests that she prefers privacy in her love life.
Further, she also keeps funnily posting on Twitter and Instagram, expressing her emotions about the guy she wants to date. 
Jessimae also has a big crush on former 'Full House' star John Santos. But her childhood fantasy of John ended when he got engaged and expressed her feeling via an Instagram post.
Once, she grabbed all the attention when she posted an edited picture of herself with John on her Instagram in June 2019. Adding to the same image; she called him "her bae" and recalled the things they did, ending the post with a calling the two soulmates.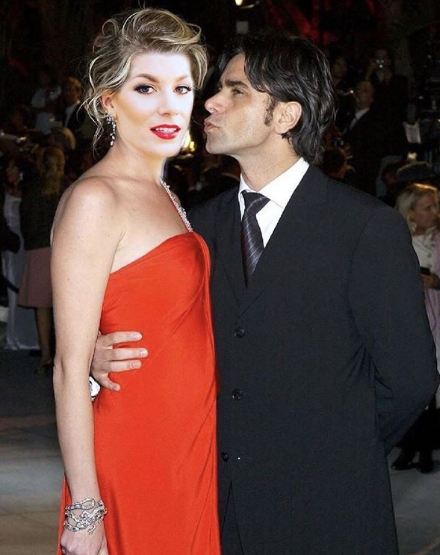 Jessimae Peluso posts a fake picture with John Santos in August 2019 (Photo: Jessimae Peluso's Instagram)
The MTV star did not stop there; she repeated the same on John's birthday on 20 August and posted a fake picture again on her Instagram.
Moreover, Jessimae's preference for privacy in her personal life has increased the curiosity of fans regarding her love life. But it seems that her fans have to wait until she shed light on her romantic association.
Apart from her love life, Jessimae shares a beautiful relationship with her family and mentions them through social media sites too. She even shared the activity of her drunk father on Thanksgiving 2013 via Twitter. Further, she also took to her Facebook to announce her father's Alzheimer's Disease and continues to show her support against Alzheimer's.
Also, she flaunted her childhood picture where she is dressed up in costume and credited her mother for the creativity via a tweet back in October 2014.
Jessimae Peluso's Bio: Life At Glance
Born on 16 September 1982 Syracuse native, Jessimae Peluso, is an American stand-up comedian and television personality. Jessimae, who stands at the height of  1.68 m (5 feet 6 inches), started her career as a stand-up comic at a Cambridge, Massachusetts, and went to perform at New York's Broadway Comedy Club.
In 2013, she made her television debut and became famous as the outspoken cast member on MTV's "Girl Code."
Jessimae also has a weekly show called "Wednesday" which airs on Facebook Live every Wednesday at 1:20 PT /4:20 ET.  The live show supports and educates her viewers on the aids of the medicinal plant known as "cannabis." 
She featured in the New York Comedy Festival, Women in Comedy Festival, North Carolina Comedy & Arts Festival, Boston Comedy Festival, and JFL 2016 Festival and also performed on Kevin Hart's LOL Live network. She has contributed to GQ.Com, Self Magazine, Playboy.com, MadeMen.com, Cosmopolitan Magazine, and highlighted in the Huffington Post as 'one of the funniest comics to follow on twitter.'
Also, she launched the 'Sharp Tongue' comedy podcast and visited several comedy venues and festivals. She frequently returns too see her family in Central New York and perform at local venues.  She is living in Los Angeles with her three rescue dogs, Carlin, Bunny, and Chaplin.
But, she made headlines as she achieved a career milestone getting an opportunity to perform in The Nasty Show in July 2019. Always referred to as a dirty comic by the audience, it was her chance to show what she was made of.