Around 2008, Jillian Rose Reed rose to prominence as a formidable TV actress, portraying the recurring character Simmone in American dark comedy series Weeds.
The Northville Michigan-native's watershed role came as Tamara Kaplan in the MTV teen series Awkward. As the show's lead, she got featured in 89 episodes.
Since 2016, Jillian has lent her voice to Disney character Naomi Turner in the animated adventure series called Elena of Avalor.
Age, Parents & Net Worth
Jillian was born on 20th December 1991 in Northville, Michigan. A middle child by birth, she is one of Rob and Lisa's - her parents - three children. Besides the actress, her parents have two sons: Matt and Robbie Tucker.
Like her, her brother Tucker is also a celebrated actor. He is best known for playing Fenmore Baldwin in the beloved television soap opera The Young And The Restless. Her older brother Matt, on the other hand, has Type 1 Diabetes.
From The Same Show:- Young and The Restless' Corey Sligh Biography: Who Is Wife, What Is Net Worth?
At an early age, Jillian developed a passion for acting and dancing. By the time she was nearing the teens, she had mastered all the forms of dance including jazz, tap, and ballet.
While success on the big screen still alludes her, the My Super Psycho Sweet 16: Part 3 actress is a staple among the small screen viewership. And, it's something that gets reflected on her six-figure net worth.
Dating Life: Boyfriend In Picture?
Unknown to many, Jillian is - and for some time, has been - in a picture-perfect relationship with the musical artist Marty Shannon.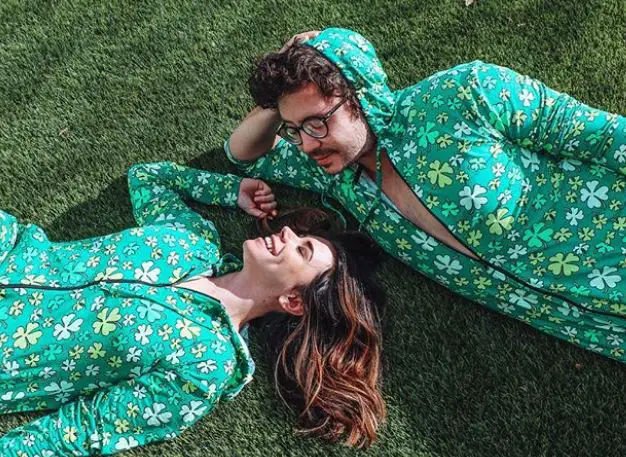 Jillian Rose Reed and her boyfriend, Marty Shannon - donning matching pajamas - pose for a photo circa March 2019 (Photo:- Jillian Rose Reed's Instagram)
To her fans rejoice, she uses her self-titled blog to chronicle her romance. And, per her 2018 post, she met Marty at a friend Chelsea's apartment. Then 18-year-old Jillian was on the heels of the split from then-high school boyfriend.
After their first night together, the Confessions Of A Womanizer actress and her musician boyfriend didn't immediately commence dating. Matt's reluctance to commit plus their age difference posed as a hurdle.
Discover:- Jenicka Lopez Age 21 Weight Loss Talks | Net Worth, Height & More
Following a year or two as best friends, in 2011, Jillian & her boyfriend began dating officially. Not surprisingly though, they have been inseparable ever since.
For the talented actress, marriage is the last thing on her mind. By her admission, she isn't a traditionalist and doesn't deem court papers as an indicator of their commitment for each other.
Engaged To Get Married
July was all about love for Jullian Rose.
The Awkward star was preparing for her much-awaited engagement with long-time boyfriend Marty and even dyed her hair red bring taking her fans back to memory lane.
However, the red hair acted a symbol of love as she exchanged the engagement rings with her soon to be husband at a seashore in the Thompson Hotel on 12 July 2019.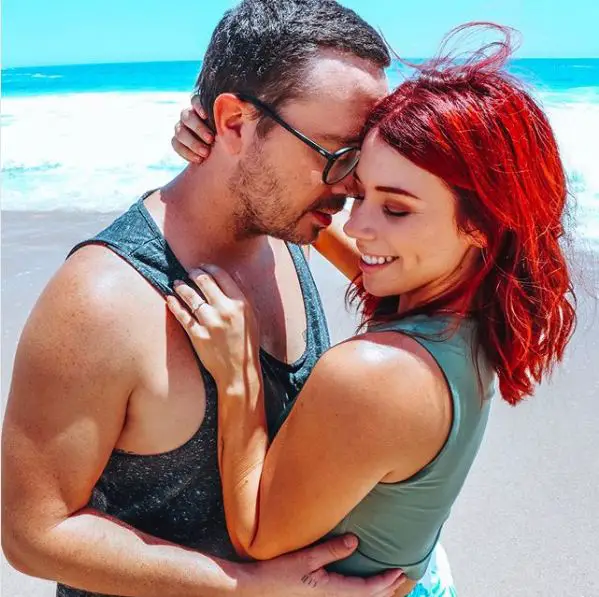 Jillian Reed with fiance Marty Shannon at the Thompson hotel in July 2019 (Photo: Jillian Reed's Instagram)
The couple made the official announcement via their Instagram and surprised many of their fans. Though the news was in the cards, the two did not make a huge announcement and rather opted for a quiet and romantic celebration.
By the looks of it, the loving couple is deeply in love and looks forward to a new chapter in their lives.
Measurements - From Height To Weight
Jillian owns a voluptuous body. Though there lacks an accurate figure to pinpoint her measurements, it's very likely that her physical features represent that of an hourglass.
Besides possessing a seductive dimple, the Age of Dinosaurs actress stands 5 feet and 2 inches (1.57 m) in height. Meanwhile, she boasts 58 kgs (128 pounds) in weight.