Entertainment
Jimmy Garoppolo Dating Now; Who Is Girlfriend, Insta Model Or Pornstar?
While everyone wanted Jimmy Garoppolo and his girlfriend to get married and settle down, now it seems like it was a far-fetched idea to expect a lifetime commitment from the American footballer. 
The San Francisco 49ers quarterback, who was in a relationship with his Insta model girlfriend, was expected to turn her into his wife. Unfortunately, things didn't turn out as planned and now he is rumored to be dating another woman. 
Whether the gossips are true or not, Jimmy has certainly cleared the gay rumors as he was recently spotted on a date with a hot pornstar!
Ends Ties With Model Girlfriend, Now Dating A Pornstar?
A champ in the football field, Jimmy's life took a turn when he spotted hanging out with Instagram personality, Alexandra Rose King. Although the couple never affirmed their relationship publicly, they were seen together on multiple occasions earlier in 2018.
The couple even visited Disneyland for celebrating Valentine's Day 2018, which was considered a big step in their relationship. Jimmy and Alexandra went official on Instagram when the footballer's prospective wife shared pictures of their outing on social media.
A source reported that the duo had been dating for months but chose to disclose their romance once Jimmy started playing for the San Francisco team.
Instagram Star:- Maya Henry Age 18 Kisses New Boyfriend Liam Payne! Officially Dating Now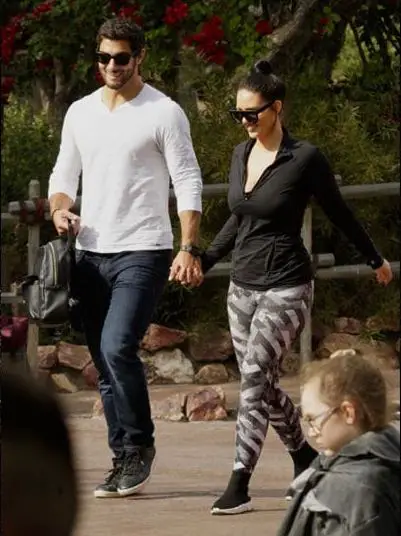 Jimmy Garoppolo visits Disneyland with his girlfriend, Alexandra King (Photo: TMZ.com)
However, the couple's relationship wasn't as smooth as it appeared on the surface. Sports Gossip reported that the quarterback was trying to run away from a commitment and was still in contact in other ladies while also dating the social media star. The website mentioned,
"That doesn't mean he's not going to answer those DMs ladies. Despite being her Valentine, Jimmy still likes to follow and message ladies on Instagram."
Jimmy's casual approach to their relationship was in no way acceptable to his girlfriend and Alexandra left, thus making way for a new girlfriend in the athlete's life. And as expected, Jimmy too found a new girl but this time it was no ordinary woman as the Illinois native was spotted with a pornstar.
Recommended For You:- Chris Potoski Bio: Age, Job, Family Struggle & Married Life Bliss
Back in July 2018, the former New England Patriots' player was spotted on a date with adult actress Kiara Mia. During the dinner date, the pair looked comfortable in each other's company. 
Jimmy and Kiara ordered food and wine, and left together just as they had come.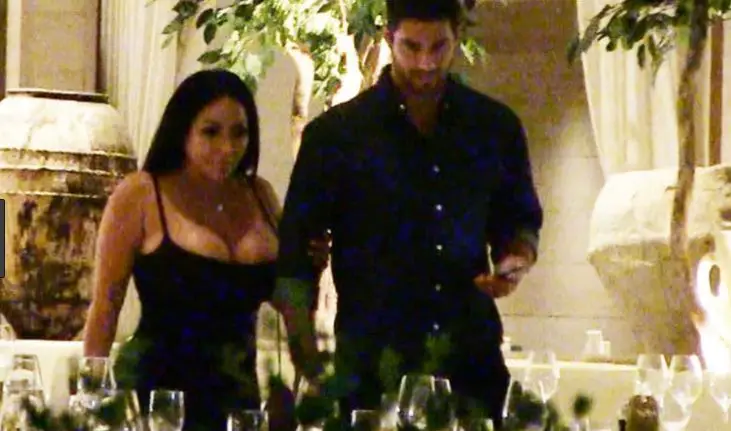 Jimmy Garoppolo goes on a date with the pornstar, Kiara Mia (Photo: TheSportsDaily)
The footballer later termed the date as a learning experience and said during an interview,
"It's like [coach] Kyle [Shanahan] said: It's a good learning experience. I just have to take it in stride."
Jimmy might have been taking the relationship casually, however, his ex-girlfriend looks terrified. Alexandra immediately deleted all her photos with the footballer once the news of him dating the pornstar got revealed to the media. 
Looks like, Jimmy shall have to wait for a few years more before he can finally get married and start a family with his wife.
Ethnic Background Of Jimmy Garoppolo; Family, Age, And More
Born as the son of Tony and Denise Garoppolo, Jimmy possesses an ethnic background which includes Italian, German, and Polish heritage. 
Alongside his three brothers, Jimmy was raised in Arlington Heights, Illinois, and attended the Rolling Meadows High School. 
The footballer, age 27, is extremely close to his family and doesn't miss a chance to flaunt them through his social media accounts. He also loves taking his family for vacations.
More From LiveRamp Up:- Shaun King Family Insight: Who Are Parents & What's His Ethnicity?
Jimmy Garoppolo about to go on a vacation with his family (Photo: 49ers.com)
Although, Jimmy has nor disclosed much about his brothers, looking at their family pictures they are all hearts for one another.