Joan Grande is the matriarch of superstar Ariana Grande...Today she earns a salary of...which adds to her net worth...Joan was married twice...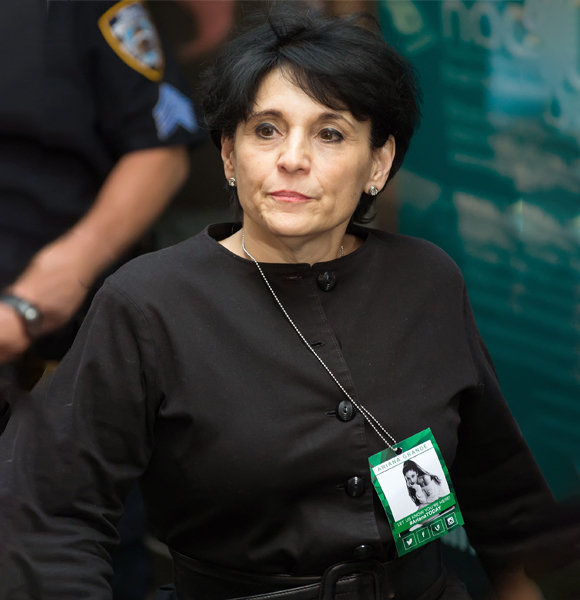 Joan Grande is the mother of superstar Ariana Grande. She is the CEO of Hose-McCann Communications - which manufactures military communication products.
Well, she used to be her pop star daughter's manager until 2015. She was let go as Ariana wanted full self-control of her dealings in the music industry.
Joan Grande Net Worth
Joan Grande is a career woman in real sense.
She raised her children; son Frankie Grande and daughter Ariana as a single mother. With her parents by her side, Joan rose to the rank of CEO of successful military communication kits producing company.
Today, she earns a salary of $158,850, which adds to her net worth.
Rap Superstar's Mom:- Sandi Graham Bio, Ethnicity, Husband, Children
Interestingly, she also acted as a maid in her daughter's debut play, Annie at the Little Palm Family Theater to support her daughter. Her children have shined with the help of her nurturing since childhood.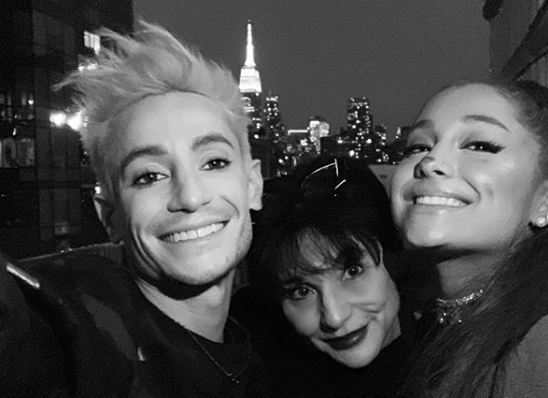 Joan Grande smiles while her son Frankie Grande(right) and daughter Ariana Grande(left) surround her on 24th December 2018 (Photo: Frankie Grande's Instagram)
As one of the top female musical artists, the One Last Time singer commands a net worth of $80 million. Also, Joan's son Frankie boasts a net worth of $1.5 million.
Failed Marriages
Joan was married twice. Her first husband was Victor. The pair bore son Frankie on 24th January 1983. However, the arrival of a child couldn't save their relationship. Thus, they parted ways.
After her failed marriage, Joan concentrated on raising her child and bettering her career.
But, love again knocked on her door, in the form of Edward Butera - a graphic designer and founder of IBI Designs, Inc. Joan and her husband got married in an intimate wedding ceremony in 1992 at Manhattan.
Post marriage, a pregnant Joan moved to Boca Raton with her husband in 1993. It was there her star daughter of Sicilian-Abruzzese ethnicity was born (date of birth- 26th June 1993). Sadly, her second marriage also couldn't last.
Celeb Who Married Multiple Times:- Gregg Wallace & Wife Struggling! Restaurant Owner's Fourth Marriage Faces Trouble
Thus, Joan spilt with her husband in 2002 when the Problem hitmaker's age was eight. The estranged pair formally got a divorce in August 2003.
While Joan's ex-husband had maintained a relationship with his daughter, things went sour when they had a big spat in 2013. Following the fight, she stopped talking to her father. Ariana - height 5 feet ½ inches (1.53 m) - spoke about estrangement with her father in Seventeen magazine's cover in September 2014.
On the other hand, the former Nickelodeon star is exceptionally close to her mother and often features her in Instagram posts. Also, she thanked Joan in her acceptance speech for winning Billboard's Rising Star award in 2014.
Family Background
The 51-year-old Joan was born as the second child of Marjorie and Frank Grande at New York on 10th June 1968. She has an older sister named Judy. Sadly, their father passed away in 2014 while battling cancer. It was a significant loss for the Grande family.
Following Frank's death, Joan's mother is an essential and close figure in her and her children Ariana and Frankie's life. Ariana often mentions about her grandmother and calls her Nonna.