Baby on the way for a cute couple!... On May 2019, Joanna Krupa...pregnant with her husband, Douglas Nunes's baby via Instagram...The Real Housewives of Miami alum and her husband got married...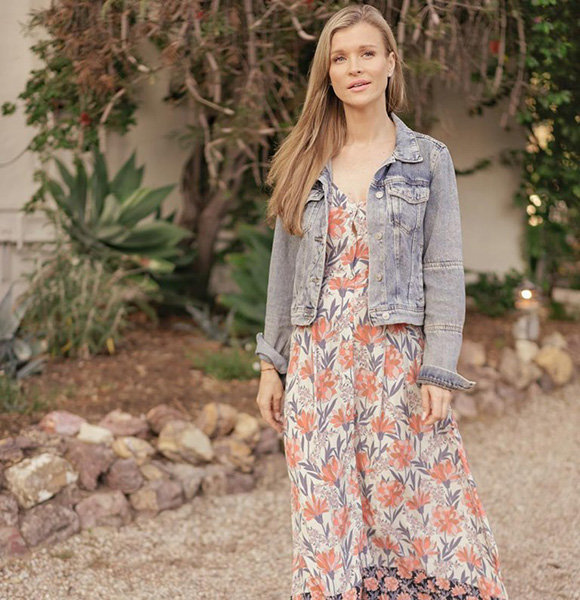 The cute couple's baby has arrived!
On 26th May 2019, Joanna Krupa broke the news via Instagram that she was pregnant with her husband, Douglas Nunes' baby.
Posting a positive-claiming picture of her pregnancy test kit, the mom-to-be wrote,
Hi Guys! Just wanted to share this amazing news with everyone. Hubby @nunes451 and I are beyond excited about this new chapter in our life and can't wait to meet this little!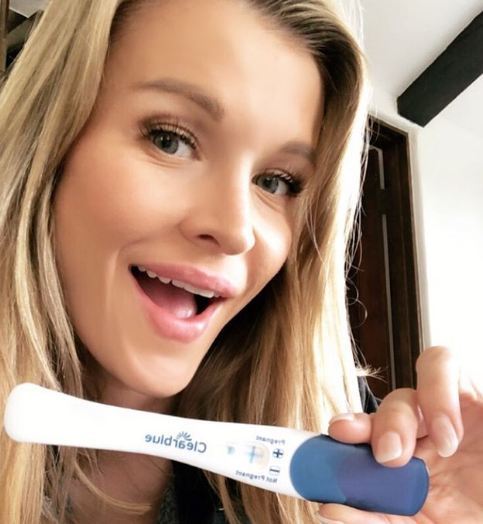 Joanna Krupa takes a selfie with pregnancy kit on 26th May 2019 (Photo: Joanna Krupa's Instagram)
The Real Housewives of Miami star and her husband got married on 4th August 2018, after getting engaged in May of the same year. The incoming baby will be the couple's first child.
Finally, on 2nd October 2019 at approximately 5:50 PM, Joanna gave birth to her little baby girl named Asha-Leigh Presley Nunes. Weighing in about 3.1 kilograms, her adorable baby measured 20 inches long after her birth. Moreover, the pair were quick to feature their newborn in the respective Insta handles sharing a glimpse of their adorable daughter.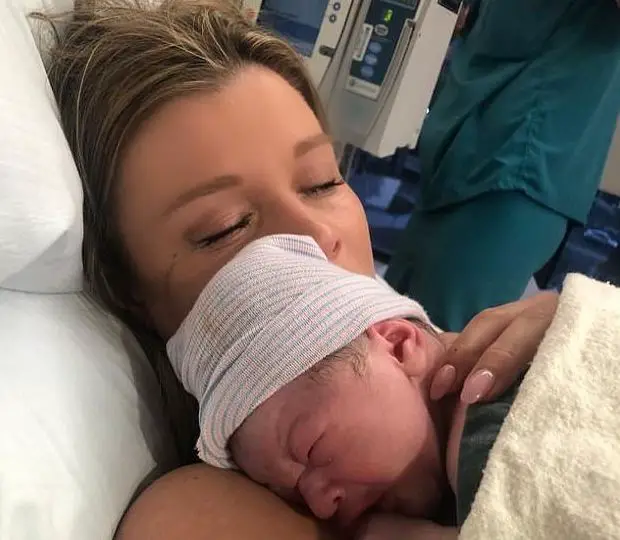 Moreover, talking to PEOPLE about her experience and views on maternity, Joanna cited,
"I always admired women that were pregnant, and to me, it's such a beautiful moment in a woman's life. I wanted to make sure it's captured, Women are like superheroes. The fact our bodies are built to create a little human being is beyond amazing, and I want to embrace that and show that a pregnant woman can still be beautiful, sexy and full of confidence while creating this miracle."
Likewise, the pair were more than eager to share the clips of the moment prior to the birth of their daughter. So, for now, the power couple who have been together for two years look forward to starting a new life again with their new one to look forward to.
Married Life, Husband
Joanna, lovingly called Jo, shares a lovely relationship with her multi-platform media company's CEO husband. She keeps posting adorable pictures of them on social media.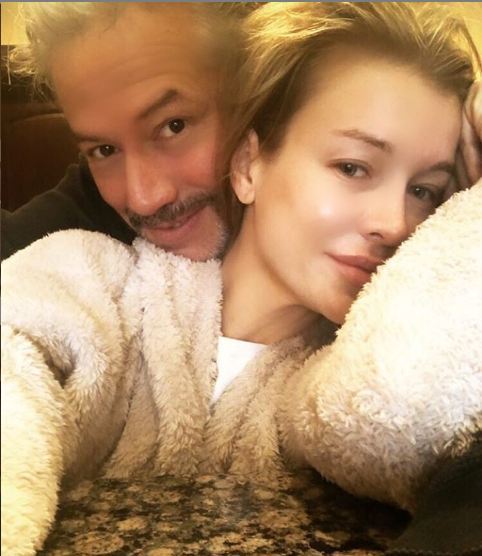 Joanna Krupa cozies up to husband, Douglas Nunes on 27th December 2018 (Photo: Joanna Krupa's Instagram)
Taking about their beautiful wedding ceremony, the reality star and her beau tied the knot at Joanna's native Poland. The affair was an intimate one with only close friends and family in attendance.
Details On Joanna's Wedding:- Joanna Krupa Private Wedding! Douglas Nunes As Second Husband
Fans were quite happy for the reality star as her previous years-long marriage had failed and ended in divorce in 2017.
First Marriage & Divorce
Joanna was married to Romain Zago from 13th June 2013 to 17th August 2017. She and her nightclub owner husband's divorce was heartbreaking as the couple was engaged for three long years before tying the knot.
Likewise, both of them appeared on The Real Housewives of Miami and made fans become invested in their relationship. But, the pair grew apart and couldn't continue their romance.
Joanna Krupa Bio
Joanna was born on 23rd April 1979 in Warsaw, Mazowieckie, Poland.
Although born in a European country, she relocated to the US as a child. After starting modeling as a teenager, she went to appear on the cover of magazines namely FHM, Inside Sport, Stuff, Shape, and Maxim.
The reality star also appeared on the esteemed Playboy cover a total of two times. As a result, she was included in the Maxim magazine's Hot 100 list for multiple times.
Well, she also tried her hands at acting and appeared on projects namely Planet of the Apes, The Man Show, Las Vegas, The Underground Comedy Movie, Mad Havoc: Curse of the Dragon and CSI: Crime scene investigation.
Another Mom-To-Be's Bio:- Jazz Charton Bio, Kieran Culkin, Pregnant
Back home, she is the judge of Poland's Next Top Model since its inception in 2010.
Joanna's association with the reality show didn't start there. She participated in Superstars and Dancing with the Stars-alongside Derek Hough in 2009. And her role in Real Housewives of Miami from 2011 to 2013 was the reason people loved her to bits and continue to adore her to date.
Besides her jobs, she is also an animal activist at heart. Joanna started her initiative Angels for Animal Rescue in full support of PETA and worked for the animals continuously.
Due to all her professional associations and commitments, she boasts a net worth of whopping $8 million.
No one is more proud of her achievements than her family. Well, her hotelier father Steven Krupa and mother - who moved to LA for Joanna - are indeed the happiest parents. The supportive duo boasts another child - Joanna's younger sister, Marta Krupa, who is also a model.