Jazz Charton is all set to become a mom for the very first time... On 14th May 2019, Jazz announced that she was pregnant and expecting her first baby with husband, Kieran Culkin... the pair welcomed their baby girl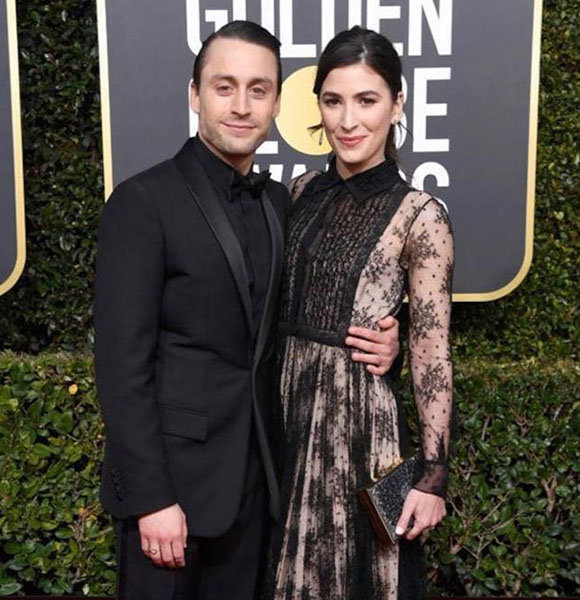 Jazz Charton was all set to become a mom for the very first time.
On 14th May 2019, Jazz announced that she was pregnant and expecting her first baby with husband, Kieran Culkin. Sharing an image of her sonogram on Instagram, she professed astonishment over welcoming a child.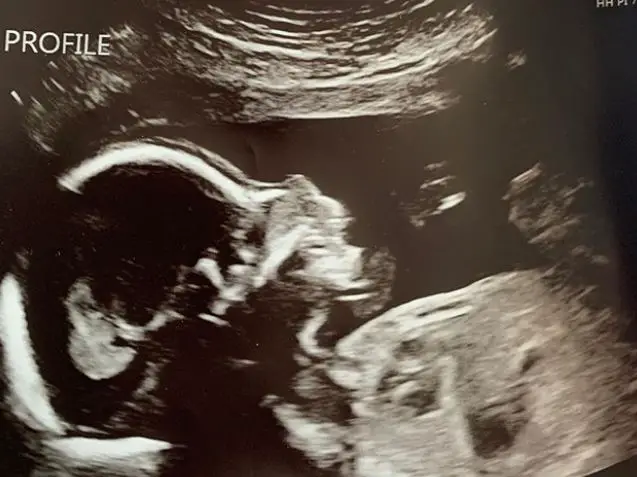 The sonogram of Jazz Charton as posted on 14th May 2019 (Photo:- Jazz Charton's Instagram)
By her admission, the pregnancy was a pleasant surprise. Until she got pregnant, Jazz and her life partner didn't know how badly they wanted a baby.
Baby Due In 2019:- James Righton Baby, Wife, Age
Per the Instagram post, she and Kieran's first child was due in September of 2019. Finally, on 13th September 2019, the pair welcomed their baby girl Kinsey Sioux into the world. Her adorable baby girl arrived after she went through 25 hours of labor at home. But, the experience she went through was not pleasant as she wasn't under any medication. In her own words, she wrote,
After 25 hours of laboring at home, we arrived at the hospital too late for any pain meds as I was already dilated and ready to push (if I ever do this again I want ALL THE DRUGS, all of them!
Also, the photo was accompanied by a picture where the new mother could be seen holding her beloved newborn in her arms.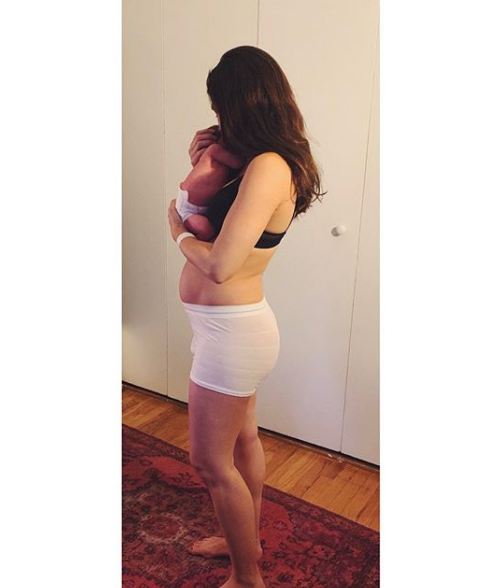 Jazz Charton's holds her baby daughter in her arms on 18 September 2019 (Photo: Jazz Charton's Instagram)
Before her daughter's birth, the pair were very vocal about their experiences while awaiting their new one.
Interestingly, her husband had shared about her maternal instincts during pregnancy in a very humorous way during an episode of The Jimmy Fallon Show.
Interestingly, she and her partner spent a beautiful evening near a beach citing the moment as babymoon as she was still pregnant back then. However, she hasn't yet shared the face of her newborn.
Life With Kieran Culkin Before Getting Pregnant
Excited, terrified, ecstatic, and unprepared were the adjectives Jazz used to describe the news of her getting pregnant. And rightfully so. Back in 2018, her husband Kieran spoke candidly about not planning about having children. The Succession actor told British Publication iNews:-
"It just seems like a lot to take on... I suppose if she gets pregnant, that would be fine but it's really not on our horizon."
Interestingly, none of Kieran's six living siblings has a kid. His mother, on the other hand, came from a large family. She had ten brothers and sisters in total.
Same Last Name As Kieran:- Macaulay Culkin Returns As Kevin McCallister, Recreates Home Alone Scene
Before the surprise pregnancy revealed, Jazz and her husband were already parenting cats named Django and Wily Beans. The transition to parenthood, therefore, should be a smooth affair.
Wedding Anniversary With Husband
The news of Jazz and Kieran expecting their first child came almost six years after they tied the knot in a beautiful wedding ceremony. Married in June of 2013, the lovebirds traveled to a tropical island to celebrate their fifth wedding anniversary in 2018.
Before tying the knot, Jazz and her then-boyfriend Kieran dated for almost two years. They commenced dating in September of 2011. So intense was the connection between the two that a week into their courtship, the pair began locking lips.
Bio - Age, Birthday, Nationality & Family
Jazz - now age 29 - was born in the year 1988. Raised in a single-parent household alongside a little sister, her biological mother Corinne Charton spearheaded the family. Her mother is a prominent figure in the British fine arts scene. 
Interestingly though, she still holds British nationality despite having left her native land for New York City in 2010. 
Bio Of Fellow British:- Alex Lanipekun Girlfriend, Parents, Ethnicity
A Taurus by birth sign, Jazz celebrates her birthday on 20th of May every calendar year.
Net Worth From Job & Height
Compared to her husband, Jazz's professional achievements still maintain a certain level of mystique.
Never mind about her net worth, the fans don't even have a clue as to what kind of job she holds for a living. That said, a stroll through her Instagram profile highlights her social work. If nothing else, she could be operating a non-profit.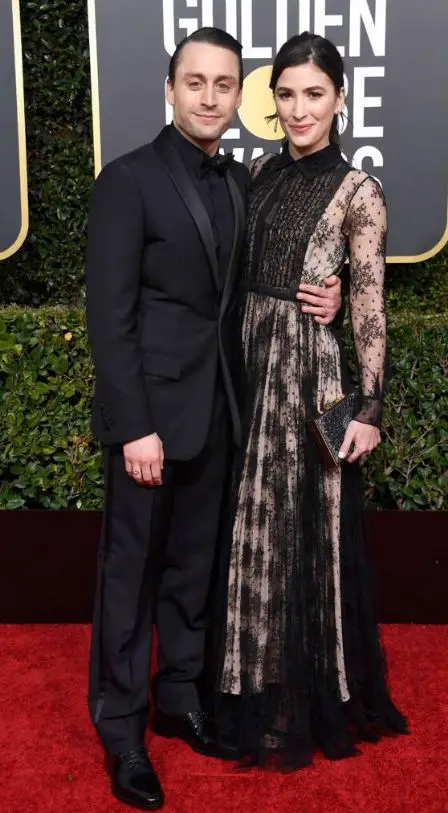 Jazz Charton and husband, Kieran Culkin at the 2019 Golden Globe Awards (Photo: eonline.com)
Although Jazz may share a seven-figure net worth gap with her husband, the duo equals when it comes to height. Judging by the pictures, she appears toe-to-toe with Keiran who stands 5 feet and 6 inches (1.68 m) in height.